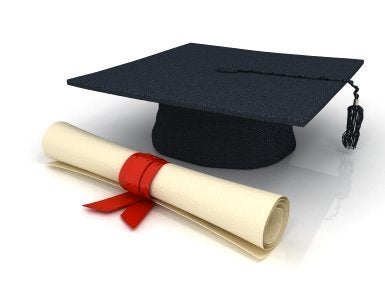 We're at that point in the undergraduate admission cycle where many students are playing the waiting game, yearning for acceptance into their top-choice schools. Whether accepted under early action or regular decision, students are piling into their family cars for grand tours and final details before making a decision. Chances are, they'll meet an admissions counselor, take a tour of the campus and learn all the positive aspects of each university, leaving them with an immaculate image of each.
But for some schools, this academic year has been blemished. The University of Virginia just recently had a student lacrosse player found guilty of second-degree murder and grand larceny involving the death of a fellow student. In the same state, Virginia Tech had another on-campus shooting, killing a police officer and opening a sore that had just begun to heal from the 2007 tragedy. At my own alma mater, former Penn State football defensive coordinator Jerry Sandusky has been charged with a repulsive 40 counts of sexual abuse, an accusation that was overlooked by key university officials for a painfully long time.
Situations like these can easily cloud the judgment of those bright-eyed, bushy-tailed students anticipating one of life's most important steps. I write this for all of the seniors considering not only these universities, but also any other school where a dreadful situation may make students and their parents think twice about sending in their deposits.
Isolate these cases from your decision-making, and look at the school as an institution, not an incident.
It's hard to look beyond the blemish, whether it's a small campus emergency, an athletic recruiting violation, or a cataclysmic crisis with extensive media coverage. Chances are, the important aspects you should factor into your decision have little or nothing to do with these situations. Evaluate these schools as you would any other college, and take into consideration the things that matter to you: academics, student life, location, cost and other attributes important to you.
I hate being repetitive, but a phrase that's often used by the Penn State-proud is "one man does not define our university as a whole." In my own neighborhood, a Boston University hockey player was the second player in several months to be charged with sexual assault. Boston University, just like Virginia Tech, UVA and Penn State, is a fine institution. People who taint the reputation of these universities could have been at any school -- Ivy Leagues, community colleges, public, private, for-profit -- you name it.
Look under the surface of what might be the latest news story about ugliness and controversy. Recently, a Virginia Tech professor used football helmets to field the first quantitative assessment of the risk young brains are exposed to in youth football. Just this month, Penn State again hosted THON, the largest student-run philanthropy in the world, raising over $10 million for the Four Diamonds Fund. The Sandusky scandal was sprawled across front pages and national websites, while THON received only local coverage and a short Associated Press article. It is by no fault of journalists that this took place, but it's solid proof that you need to read and research beyond the headlines to learn about what truly characterizes a school.
I don't just write this from the perspective of a Penn State graduate. As someone with a career in the higher education field, I'm fortunate to spend my days reading and writing about unique things happening at colleges and universities. Whether it's a quirky student organization or cutting-edge faculty research, every single college has something distinctive to offer their students. I am a strong advocate for higher education. College teaches you far more than just what's needed for your degree. You meet friends who become family, live on a campus that becomes your second home, and ultimately learn more about yourself than you ever could elsewhere. For success on your own terms, you need to do the best research possible when selecting the school where you'll spend the next four years of your life. Someone at the school of your dreams may have done something dreadful. Someone at a great institution may have tarnished its proud reputation and heritage. But these will be your glory days: don't let one person ruin that.
Popular in the Community