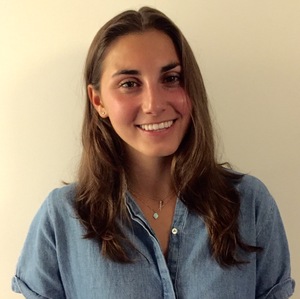 Essay #2 (Required for all applicants. Approximately 250 words)
Everyone belongs to many different communities and/or groups defined by (among other things) shared geography, religion, ethnicity, income, cuisine, interest, race, ideology, or intellectual heritage. Choose one of the communities to which you belong, and describe that community and your place within it.
What a recipe! An actress, three soccer players, a journalist, a football player, two dancers and a photographer -- mixed together on the top floor of the 9/10 building every Wednesday. The result is thousands of dollars raised to build schools in countries that are severely uneducated. We are clearly a diverse group of classmates, yet we all have one thing in common: We believe in the right to education. We are the backbone of the Riverdale's Pencils of Promise club. This non-for-profit organization raises money and awareness of the problems confronting education around the world. I devote myself to this community because I am aware of how important my own education has been in determining who I am and who I wish to become.
The diversity within this group of peers has taught me to appreciate different ways to approach projects, while valuing my own unique perspective. As one of the original members of the club and one of the oldest, I have taken on a position of leadership. In doing so, I have encouraged an atmosphere in which we take advantage of our diversity and everyone's ideas are heard and valued. As a result, we have raised more than $5,000 and have also started a New York City-wide Facebook campaign. We also were leaders in organizing the charity's teen council.
The Riverdale Pencils of Promise club has only been functioning for three years, yet we have accomplished an astonishing amount. This club is profoundly important to me because I so strongly believe in, and wish to expand, its cause.
Amanda Schnell, a graduate of the Riverdale Country School, is a freshman at the University of Michigan.
Calling all HuffPost superfans!
Sign up for membership to become a founding member and help shape HuffPost's next chapter