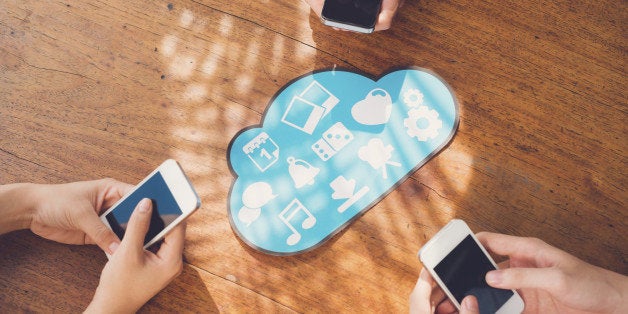 On October 3rd, I will be taking part in the first ever DigCit Summit. The summit will bring together educators, parents, industry and students to focus on improving education towards "safe, savvy and ethical use of technology." As a parent, I think it is important not only to talk to your kids about responsible use of technology, but also to set an example of good digital citizenship. Take some time to reflect on your online behavior and be a good digital role model for your child. Following are ten simple steps you can make to show your child how to behave online.
Check Yourself
Take a few minutes to Google yourself online. Is what you find an accurate reflection of the person you are, or the person you want presented to the world? Take some time to pivot to the positive and make sure what you are sharing is kind, inspirational, fun and upbeat. Do this with your kids as well and help them to present their best selves online.
Keep it Classy
Remember, what you post online is there for the whole world to see. Be on your best behavior, the world (and your child) is watching!
Stay Positive
If you see something on your Facebook or Twitter feed that you disagree with, you don't necessarily need to engage. Remember what your mom taught you, if you don't have something nice to say, don't say anything. Simply, remove the item from your feed and move on.
Take Arguments Offline
If you are angry or upset with someone, don't use social media, text or email to communicate. This can easily escalate the conflict. Resolve to pick up the phone or discuss any disagreements face to face. Then teach your kids to do the same.
Stand Up to Cyber Bullies
If you see someone behaving badly online, call him or her out. No one wants to feel ganged up on on social media. Try to shed light on the situation or simply post something positive about the person being bullied. Let them know they are not alone. Learn more about handling cyberbullies here.
When in Doubt, Don't Share
If you are unsure, it is best not to post. If you have a photo of a friend or family member (yes, including your kids) that they might not want shared on social media, then it is best to ask their permission first. Additionally, if someone asks you kindly to remove a photo you've shared of him or her, it is best etiquette to comply. Anything that gives you pause, or that you feel may be embarrassing to someone is best kept private.
Resolve to Do Good with Tech
Volunteer to help someone like an older relative learn to use technology to connect with family. Find a way to use technology to support your favorite charity or a cause you feel strongly about.
Learn Parental Controls
Have you bought your kids new tech this year? Take the time to learn about the parental controls and settings to keep your family as safe as possible when connecting online. In most cases, you can set parental controls, usage limits and restrictions on the devices themselves, within a given app, on gaming systems, browsers and your mobile provider.
Master a New App
Ask your friends, family or children what their favorite apps are and why. Then make a promise to yourself to learn to use at least one. It may just make your life a little easier. Visit Common Sense Media for a review of apps popular with kids and teens, or check out CyberWise, a site dedicated to helping parents improve their digital skills.
Unplug
There's a time and a place for everything. Resolve to put your phone down and disconnect in order to fully engage with the people closest to you.
Technology, when used wisely, can help us be more efficient, connected and informed. Use digital devices to help manage, not take over, your life. Let's use technology toward positive engagement and connection. Let's be cybercivil and create a positive online environment for all. That's what the DigCit Summit is all about, learning to use technology in ethical, meaningful and positive ways. I am excited to be part of the digital change! I hope you will join us, in person or in practice.