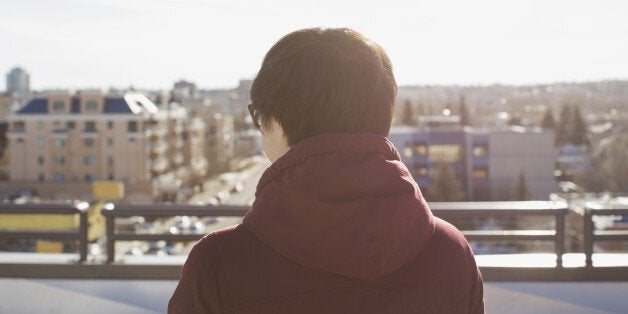 The college application process is hard, but sometimes the decision process can be even harder! While it's nice to know you've been accepted to a few of your top schools, it can also put a lot of pressure on you when making your decision. If you're having a tough time deciding which college to attend in the fall, take a look at these tips from collegiettes who went through the same decision. Consider these factors when trying to make your big decision!
1. Think about what is most important to you
When you have a big decision to make, it's important to step back for a moment and assess the situation. Think back to when you were applying to schools and why you chose the ones you did. Consider what was most important to you when you were applying, whether it was campus size, majors offered or distance from home. Thinking back to why you applied to these colleges in the first place will help remind you which aspects of a school are most important to you. Consider making a list of everything you want in a school (a big campus, Greek life, small class sizes, etc.) and think about how each of the schools sizes up.
A good way to narrow down schools during your decision process is to visit each school and really gather an idea of what it would be like to spend your time there.
When Meghan Gibbons, a senior at Boston College, was trying to decide between her two top colleges, she paid each of the schools a visit. "This time I was thinking of myself as a student and whether or not I could live there for four years," Meghan says. "After visiting one of the schools, I felt like I fit in perfectly, [and I] saw and met current students I could see being friends with and would want as my classmates."
While a daytime visit will probably be helpful, an overnight stay will be an even better way to help you decide between schools. Allison Gail, a senior at John Carroll University, says that doing overnight visits made a huge difference when she was trying to narrow down her decision. "I think it's the only way to really get a feel for the people and the culture of the campus," Allison says. "For example, at one school, no one helped me when I was lost, but at the other school, when I stopped to look at a map, four people came up to me and one of them walked me to where I needed to go!"
Experiencing the atmosphere and interacting with students will make it much easier for you to figure out where you want to spend the next four years. Eat lunch in the cafeteria, sit in on a class or maybe even join current students on the quad in order to get a feel of what it would really be like to be a student there. Look at the school's admissions website or give the office a call to find out when they offer tours and if it would be possible to stay there overnight!
3. Think about distance and location
Two of the biggest factors for most students when choosing a college are location and distance from home. Some students like to stay close by so they can visit friends and family, and others like a fresh start in an entirely new environment. Some like big campuses in small towns, and others would prefer a big city to be their campus!
Kelsey Pomeroy, a sophomore at Ohio State University, says, "Originally, I chose my freshman-year college because it was in a big city, which I loved, but I didn't factor in the travel expenses required for going to a school 13 hours away! When I transferred, I made sure to pick a school that was closer to home, but still in a city. "
Make sure you know what type of campus you want, where you'd like the school to be and how far from home you'd like to be before you make any big decisions. Though you may be more focused on the schools themselves, the environment a school is in and how far it is from home will still affect your experience there! Look into what's involved at each school you could attend – like travel costs, public transportation (if it's in a city) or whether or not you'll need to bring a car.
Related