By the end of this article you just may know more than your grocer.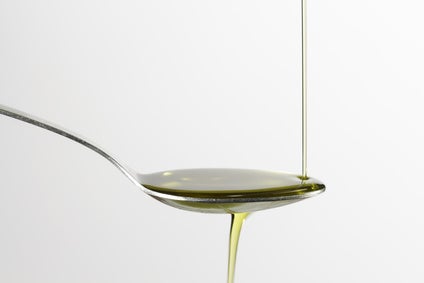 Healthy eating enthusiasts and olive oil lovers of the world are waiting expectantly for the new Mediterranean harvest. Ninety-five percent of the 750 million olive trees in the world are in the Mediterranean region. So when a blight hits Italy and wipes out 50% of its production that is serious. And when inclement weather (for olives) prevails in Spain and Greece, first too little rain and then too much, that is also serious. Quantity and quality are affected by factors often beyond human control. Production goes down. Prices go up. But for the consumer, it's a lot more serious than that. The olive oil industry is rife with stories of fraud to the point where one study from UC Davis tested oils on the shelf and found 69% were not what they said they were.
"Fraud" may mean anything from mis-labelling (it's not the quality it claims to be or from the source it claims), to out and out egregious adulteration using rancid or seed oils.
Now, Dr. Oz, health guru to millions, is being sued for libel by the North American Olive Oil Association for making a similar claim. Like all stories that capture our interest, there is a mix of truth and fiction, special interests and private agendas. And the truth is in there somewhere. And Dr. Oz is certainly not alone in his allegations.
Meanwhile, as this hashes out, there is a paucity of supply from Mediterranean countries which sets the stage for enterprising scoundrels to get their bottles on the shelf with clever labels that leave you, the shopper, vulnerable and more confused than ever. As Eryn Balch, of the NAOOA says, "[Dr. Oz's] false and careless words have discouraged millions of people from using a product with scientifically demonstrated advantages." Clearly this is a case of throwing out the baby with the bathwater and ultimately an informed consumer makes the best decisions for personal choice.
Still, in the U.S., consumption of olive oil has increased 650% in the past three decades. We've been told since the 90's that the Mediterranean Diet will increase our vitality and life span. Research continues to prove the benefits of extra virgin olive oil in the daily diet, to prevent or even treat chronic illness. We know what we want, but what is our assurance we can get it?
I posed this conundrum to olive oil expert, David Neuman, Gaea North America (GNA) who answers the tough questions about the retail gap between what shoppers want and what they have to choose from on the shelf. Quality producers have as much trouble getting their excellent EVOO on the shelf as shoppers have finding it. David's candor is refreshing and informative and his short video about what to look for very helpful. But read on for an in depth understanding of what's going on and how to buy with confidence.
MH: How can premium grade EVOO producers compete at the retail level when shoppers can buy "Extra Virgin Olive Oil" for a fraction of the price?
DN: It is my opinion after 11 years managing premium olive oil brands that retailers are inexperienced when it comes to olive oil quality, grades, pricing, and how to hold questionable producers accountable for their claims. Consumers (shoppers) rely on the retail buyers to act on their behalf and ensure the products sold meet the label claims. Olive oil that is mis-labeled (claiming Extra Virgin grade - the highest, when indeed the oil is Virgin grade or worse) is reported to take up 80% of the shelf space in a typical grocer's olive oil section. Therefore, the pricing is artificially low, which may make the retailer and consumer happy, but the producers of properly labeled, quality extra virgin olive oil cannot fairly compete. So everyone loses in this situation.
The producers are pressured to sell a less than efficacious product to meet the needs of a retailer who makes less profit margin and a consumer who is using a product that isn't really what they expected. The farmers in this case are not paid a fair wage for their crop because of the pricing pressures. "Extra" Virgin grade, by definition, is without defects. It is then a premium fat, commanding a higher price than refined oils.
If the entire chain from production to consumption appreciated the product for what it is, then everyone would win.
MH: It's common knowledge that much of Greek extra virgin olive oil (EVOO) export goes to Italy for mixing with local oils and labelled as Italian or 'Mediterranean Blend'. How do you see Greece becoming more proactive in marketing premium Greek EVOO abroad?
DN: To be clear, the Italians don't just blend Greek with Italian, they blend Greek with oils from all over the world.
Part of GNA's mission is to build a respected brand of 100% Greek Olive Oil in the North American market. Greece is well known in America for many foods; feta cheese, Greek yogurt, Ouzo, Gyro sandwiches. Even Olives. But Olive Oil is far less known, even though Greece is the third largest producer of olive oil and #1 of Extra Virgin Grade In the world. Consumers, when asked who makes the best olive oil always reply "Italy". But if the oil isn't Italian as most aren't, then what is their next answer going to be?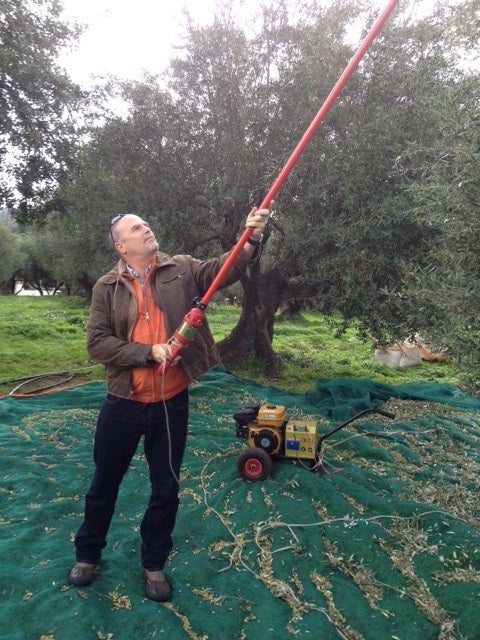 MH: Does the government need to play a bigger role to protect the consumer?
DN: The U.S. Government must intervene, as they did regulating the "organic" industry in 2002 with the implementation of the NOP (National Organic Program), which is overseen by the USDA. Consumers are being swindled by most olive oil brands, as well as many of the Private Label Olive Oil for sale.
The FDA did announce in mid 2016 that, effective this October, with the new Fiscal Year that all olive oil entering the USA (which is 96% of our annual need) would be tested prior to release from the port. Their only focus is checking for "fake" olive oil, which is usually founded on seed or nut oils as a base. This action is related to public safety in regard to allergen. However, the larger issue is improper labeling which currently is not a priority of the U.S. Government and under a Trump Administration may not be. Therefore, it will be a responsibility of businesses to hash this out in civil courts.
MH: Can you comment on California or Australia olive oils on the market?
DN: California certainly is becoming popular for olive oil, as they are for wines. But they can only produce 4% of the total need for the USA. Australia is a much harder sell. However most olive oil from California and Australia, as well as Spain, Argentina and Chile, is from factory-farmed olives - a process called MHD (medium high density) or SHD (Super high density).
From Alan Greene, a pioneer in SHD cultivation:
SHD olive orchards are distinctive in both the way the trees are planted on a trellis system and the manner in which they are harvested. Properly managed, a SHD orchard should have yields that are more consistent, require fewer inputs, and use less labor than a similar sized traditional orchard. Keep in mind, however, that SHD olive orchards are still relatively new, and that many questions about potential long-term issues have yet to be answered.
It remains my opinion that olives for quality oil, rich in flavor and nutrient value, were meant to originate from old olive trees, which are not helped with much water (irrigation), fertilizer or insecticides and which are picked by hand.
MH: Do you see consumers increasingly concerned about quality of oil and production methods given the growing consciousness of sustainability and corporate responsibility?
DN: I know consumers care when they have it explained to them. My feeling is that most consumers are busy and do not put in the energy to learn much about their food source. They will shop at Whole Foods Markets to make it easier for them and to feel more confident and less guilt than if they shop at a traditional grocer. When we do olive oil education to shoppers, I can see the light bulb go off in their head. They realize they have been cutting corners on an important ingredient and they are willing to make the change. A shopper will easily spend $5 on one cup of Starbucks but is also happy to pay $5 for a bottle of olive oil. Should they cost the same?
MH: Ironically, as scientific research increases in the health benefits of EVOO resulting in health conscious individuals seeking it out, reports on fraud and mislabelling increase. What is your advice?
DN: Consumers need to take a more involved position when it comes to choosing healthy foods. There are a lot of shabby oil brands on the shelves. Retailers typically sell what consumers want to buy. But just as someone will do significant research before purchasing a diamond ring, or know well how to buy fresh fish, so too must they know how to buy a respectable, properly labeled olive oil.
The health benefits of quality olive oil are well documented and yes, research continues to evolve. But as we've stated in this piece, NOT ALL OLIVE OILS ARE CREATED EQUAL- IRREGARDLESS OF WHAT A LABEL SAYS. Does this mean a consumer needs to be a trained olive oil taster? No. But they must exercise a bit of caution when selecting a brand and know how to smell and taste this product prior to use on foods or in cooking.
MH: What do you see as an antidote to wide spread confusion or distrust?
Buyers at retail must have better training to ensure they do not perpetuate the problem by selling the faulty olive oils to begin with. If they stop them from being shelved, the consumers will have no source of confusion.
The USA is the largest importer of olive oil in the world. This gives shady producers, exporters and traders a strong incentive to sell corrupt olive oils in the market. This is not a new problem but we need to address it because the consumers are the ones paying the real price of this dilemma.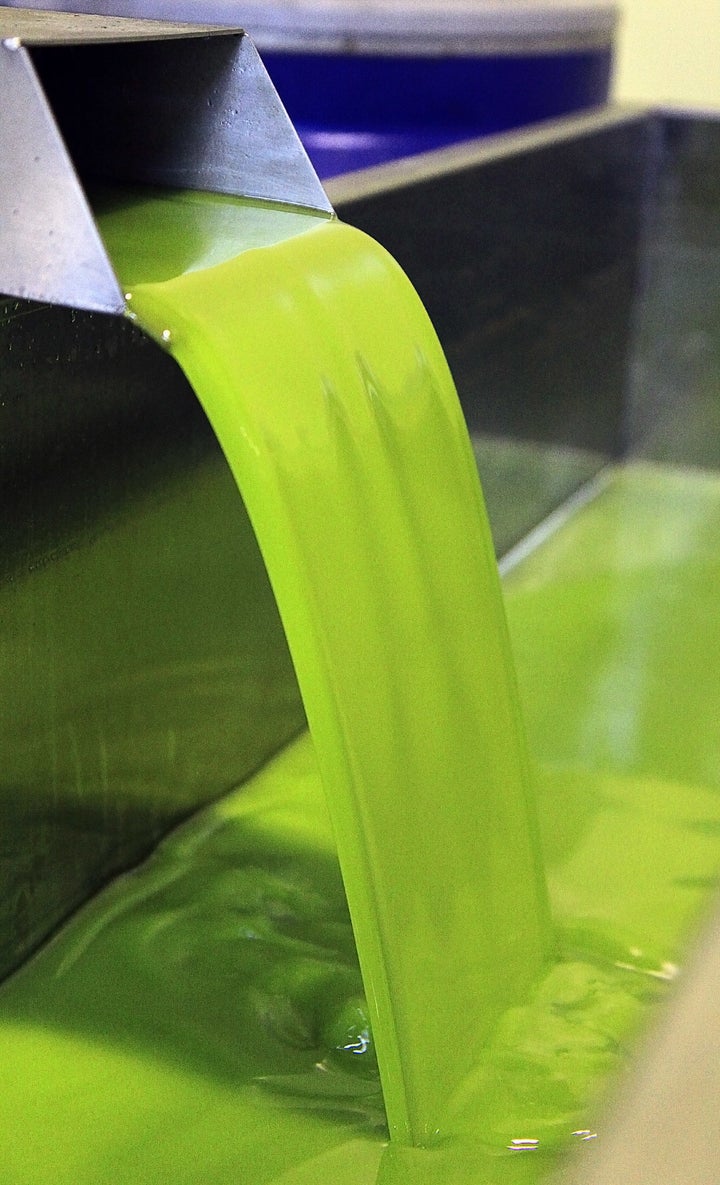 MH: What percent of consumers actually care about health benefits enough to research, pay more or accept taste differences – pungent for example?
DN: I can't cite a percentage accurately. Anecdotally, I'd say 10% care enough to do some research. That's' pretty low. Probably 20% will pay more for quality. Still not enough to motivate retailers to block the cheap low quality mis-labeled or fake oils from making it to the shelf.
MH: You are a master taster, trained in Italy. How do you view the rise in IOOC taste competitions? Are prizes what consumers should look for?
DN: I think the IOC does an acceptable job. They are not the most respected organization in the world managing competitions. The back story is a supplier can send any competition their very best oil, even if it is not a commercial product. How does this help a consumer choose a good brand if the oil that was awarded a prize is not the same oil as they may buy on a shelf?
I'd like the IOOC to cease accepting oils from suppliers when they accept their registration fee and let them go out and buy oils from the shelf, like Consumer Reports does when writing a story, and evaluate the product that the shopper will end of consuming. That seems far more objective to me.
MH: Do you think that dozens or hundreds of olive oils can be accurately tasted in the short period usually allotted in a competition and by the number of judges involved?
DN: Absolutely not. I've judged once when no imported oils were allowed and I can tell you after a day of judging even 50 oils my pallet was shot. I think these competitions are greedy sometimes and cannot say "no" to a registration fee so too many oils are being evaluated. Judges have a hard job and I feel there are some excellent panel leaders and some who like the title but aren't the most prepared for the job.
MH: Can taste testing be subjective?
DN: Tasting by a judge is subjective. Tasting by a consumer is subjective. Tasting on a panel to evaluate a grade is NOT. Panel tasters, like me, are trained like a machine. We identify attributes (positives) and defects (negatives). By intensity 0-10 on the scale. That's it. Sometimes we can detect a type of cultivar and country of origin. That's far harder.
MH: Does taste alone indicate a quality olive oil or does it more accurately denote deficiencies – rancidity, acidity and the like?
DN: Smell is far more accurate than taste. So, for that reason, quality is always initiated with a smelling process of lightly warmed oil. Olive oil is aromatic, so the positives and negatives will be apparent with a smell first. The taste is second and should confirm what your nose already established. Both quality and defects will be found in smell and taste. Of course bitter and pungent will only be discovered by taste & retro nasal aeration in the back of the throat. Conscientious retail buyers and shoppers must learn to trust their nose and mouth.
MH: Do you recommend a household to use several olive oils to meet various needs – like cooking, daily use and as a supplement?
DN: Of course. Not unlike salad dressing or condiments, a home needs to have a few options of olive oil to meet their needs. I met recently with a major retailer who declared that all the fuss about olive oil is over played. They feel their 2-liter option should be good for any home for any use. Well that's a lot of oil to go rancid if not consumed quickly and that oil is low in flavor. So it may be extra virgin. And it may be affordable. But what is missing is the connection between having the right fat to use for the right purpose.
We know as humans we need to eat: 40-30-30. 40% Protein, 30% carbohydrate and 30% fat. Olive oil, of good quality, is healthy, tasty and a mono-unsaturated fat. One of the best fat's for our diet, in fact. So a lower quality olive oil (even Gaea Virgin Olive Oil, un-refined) is a great choice to sautée, fry and roast with. No need to spend money on a fat that you can't taste easily.
Then, to finish a dish, you need an olive oil to meet the flavor of the food. Milder for white fish, medium robust for a salad perhaps and robust or strong for a pasta or meat dish.
Mary Flynn, researcher and nutritionist at The Miriam Hospital, one of the Brown Medical School teaching hospitals recommends 2 tsp of quality extra virgin olive oil per day - slightly heated for best absorption. This has been proven in invivo/clinical studies she has run at Brown University.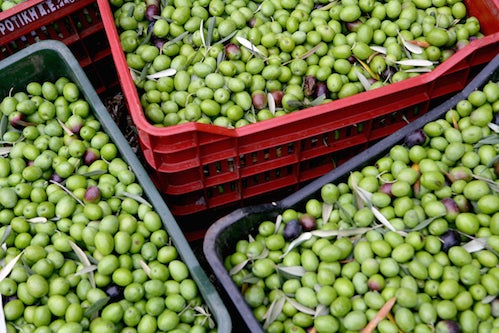 MH: What is your opinion of the many olive oil boutiques opening lately?
DN: These stores are not necessary in my opinion. Typically, the oils are received in bulk drums and are sold in fusties, metal containers open to the air, which contaminates oil quickly. They are hard to clean and the oil sold is often mysterious in source. I have not found the staff working at these shops too well educated. The oil is often more expensive per ounce. So what is next? A Ketchup store? A salad dressing boutique? I say close them all and stop the further exploitation of the naive consumer.
Teach the shopper how to buy good oil at retailers who, in response to consumer demand, will in turn take the time to better curate their assortment.
MH: There is a lot of press lately about early harvest High Phenolic EVOO. What is your opinion?
DN: I have worked on High Phenolic oils, often sourced from very old trees. I've tasted 1000mg per serving which is impossible to tolerate in the mouth. It is more of a medicine than a food. I suggest a modest polyphenolic oil like Gaea (250mg-500mg) used more often to ensure the daily need to protect one's health.
MH: High Phenolic EVOO is peppery in the throat. I regularly share Vicky Vlachonis's video. Is it simply a matter of education?
DN: Yes peppery can be off putting. But once consumers are informed, they will accept this is a signature of a healthy olive oil. Education is key. Media can best deliver the message points to the widest audience in an objective manner.
MH: It has been said that in North America, the average consumer equates the taste of olive oil with rancid olive oil (UC Davis study) as that is what they have been exposed to. Do you agree with that? Do you see this changing?
DN: I'm not sure many consumers know what to taste for. Many do believe bitter is an indication of a fault. If this is the case, is Arugula bad for us? Or Raddicchio? Consumers have been sadly misinformed and have consumed so much of the national branded olive oil, mostly med [Mediterranean] blend, and mostly defective, they think that this is what is expected.
In some countries, Greece included, there is so much fusty oil (defective) that Greeks have no issue with it. In Spain the Piqual variety is often fusty. The Spanish don't turn away this oil. We all need to ensure we help consumers know right from wrong.
If a wine enthusiast bought a corked bottle of wine, I guarantee you they would send it back or return it to the store. Why, then, wouldn't an olive oil shopper do the same?
About David Neuman David Neuman is CEO of Gaea North America, bringing over 25 years of experience in the specialty and natural food categories. Formerly, Neuman was the president of the Lucini Italia Company, and previously the Executive Vice President of Sales and Marketing at Nature's Path Foods Company. David is a certified master panel taster trained at ONAOO in Imperia, Italy.