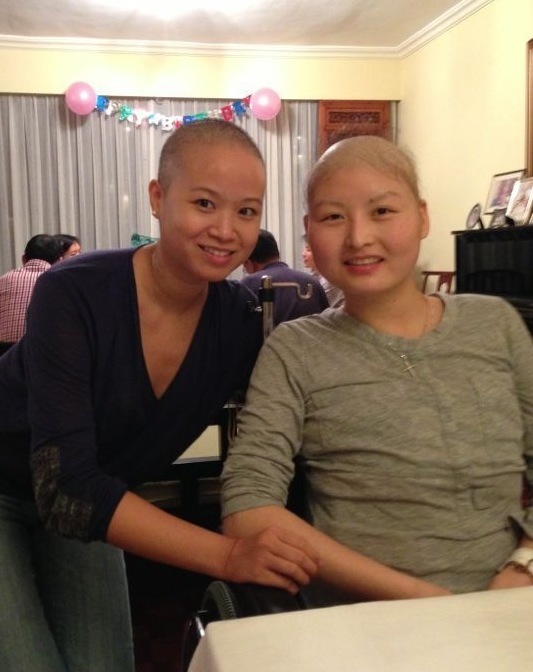 Cancer never took you away.
It may have brought you to Queen Mary Hospital where I first met you but you chose to not only remain joyful but to also bring joy to those around you.
It may have given you nausea, fevers, skin burns, chills, hot flashes, insomnia, weakness and all that comes with chemotherapy and radiation but you chose to enjoy the foods, company and moments when you were well.
It may have left scars on your back from the surgery, on your chest from the port catheter, on your arms and hands from the countless needle jabs but you chose to wear those battle wounds proudly without fear and without shame.
It may have caused you to miss out on parties, travel, family gatherings, intimate moments with your husband and other life activities but you chose to be thankful for the present, refusing to complain or even think about what could have been or should have been for your life in your early 20s.
It may have taken away the mobility in your legs but you chose to continue on without them using the strength from your arms to move about.
It may have enlarged and spread to your lungs making it difficult to breathe and painful in every which way but you chose to face each day head on with strength and determination despite the bleak future.
It may have taken your last breath on earth this past Sunday morning but it never took your life.
You chose courage.
You chose joy.
You chose determination.
You chose kindness.
You chose patience.
You chose hope.
You chose laughter.
You chose friendship.
You chose family.
You chose love.
You chose to be and enjoy all that life is about.
You chose life amidst death.
WY, you will be deeply missed. May you rest now in God's peace and love.