This startup is on a mission to put your sushi addiction to good use ― by saving the environment.
ChopValue collects used chopsticks from restaurants in Vancouver, Canada, and turns them into everything from tabletops to shelves to coasters. The idea is to recycle wooden and bamboo chopsticks that would otherwise be tossed in the trash after one meal.
"It tells the story of how much underutilized resources we have in the urban environment," founder Felix Böck told HuffPost. "We're not artists or environmentalists ― it's a viable business approach."
ChopValue retrieves discarded chopsticks each week from 65 local restaurants that collect them in bins distributed by the startup. Since its launch last July, the company has recycled around 2.5 million chopsticks ― currently collecting around 250,000 chopsticks per week.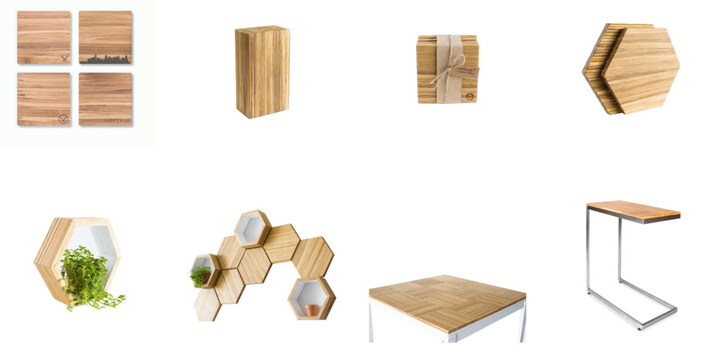 Chopsticks are one example of many single-use products ― like straws or plastic cups ― that environmentalists decry for their wastefulness. Vancouver alone sends at least 100,000 chopsticks into the trash every day, according to ChopValue's website. 
"Just because it's wood or bamboo doesn't mean you can just throw it out," Böck told HuffPost. "A chopstick is harvested out of a beautiful bamboo forest in China, transported over 5,000 miles to Vancouver or other North American cities, and used for only 30 minutes ― and then tossed in the garbage."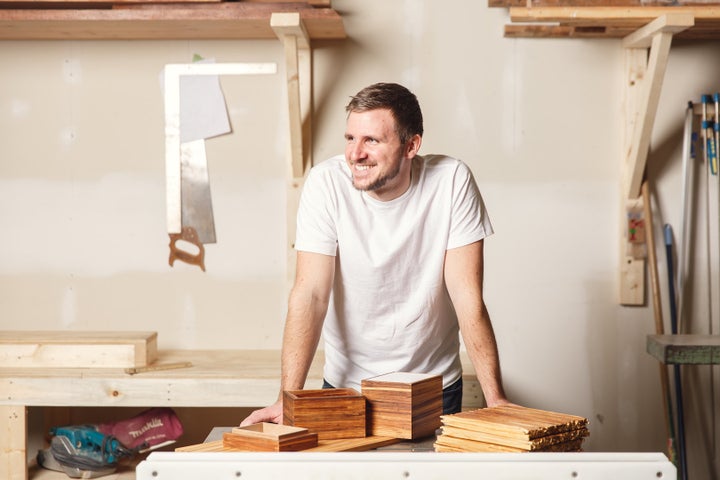 ChopValue staff members use their own specialized manufacturing process to turn chopsticks into tables, shelves, yoga blocks and other items sold on the website, Böck said. 
First, the chopsticks go into a water-based glue bath, then a "drying tunnel" that gets them all to the same moisture level, and then a hydraulic hot press, which condenses them under high temperature and pressure. The final material looks like a light-brown chunk of wood.
The business currently employs nine people, four of them full-time staff.
The products on ChopValue's website range in affordability, from a $35 shelf to a $265 side table. Since the site launched in September, the company has sold around 1,000 items online, Böck said. 
So far, most of the company's revenue has come from the restaurants it collects chopsticks from, almost one-third of which have hired ChopValue to create tabletops or other items.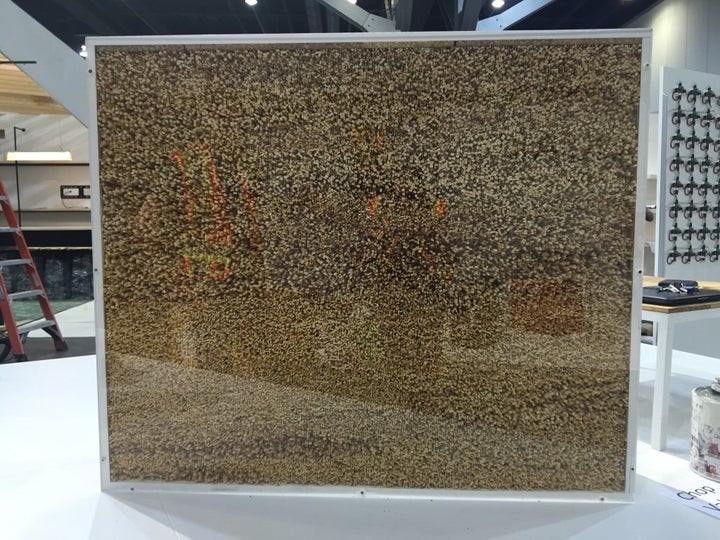 Böck's goal is to expand to other cities soon ― New York City is high on his wish list ― and to perhaps use other materials, like paper cups and coffee stir sticks.
"If we can create a viable business based on chopsticks, there must be so many other things out there," Böck said. "You can create new business just by being a bit more conscious."
Calling all HuffPost superfans!
Sign up for membership to become a founding member and help shape HuffPost's next chapter
BEFORE YOU GO
PHOTO GALLERY
Garbage In The Pacific Ocean