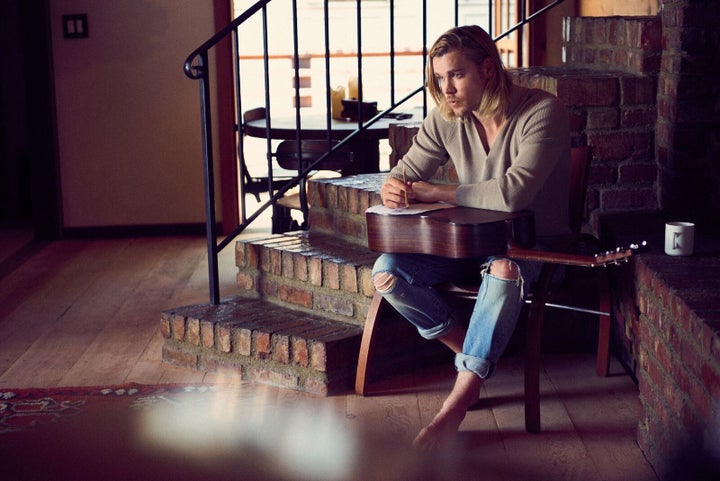 Chord Overstreet comes from a prominent musical background with his father, Paul Overstreet, being a renowned country singer/songwriter. Ever since the end of Glee, Chord has been busy carving a career for himself in music, starting with his first single 'Homeland', which has garnered quite a following. Chord has been on the road across the country to promote his new single and connect with his fans. After performing at the Rockwood Music Hall in New York, I got to speak with him after the show on the inspiration behind his new song, his influences, and what's coming next for him.
Thanks for taking the time talk with me. Can you tell me a bit about your new single "Homeland"?
I was going to a lot of sessions every day and working with other producers, kind of doing the whole speed-dating thing that is writing songs. I had a title idea in my phone that was not really hitting and I didn't know what to write. I kind of let them work on the music of it and then I had this idea... In 15 minutes, I had all the lyrics for "Homeland" written out like that. It just kind of fell out of the sky and into my lap. I was really homesick at that point and was thinking about where I learned to drive. My dad had this old truck that he used to take on back roads and showed me how to drive when I was nine or ten. Every time I go back for the holidays, that truck is always sitting in the backyard just broken down, it really hasn't moved since then. Everything about that town kind of still faded, almost as if it hasn't changed since I was a kid. I was taken back and really missed that time of my life so when I started writing this song it happened really quick.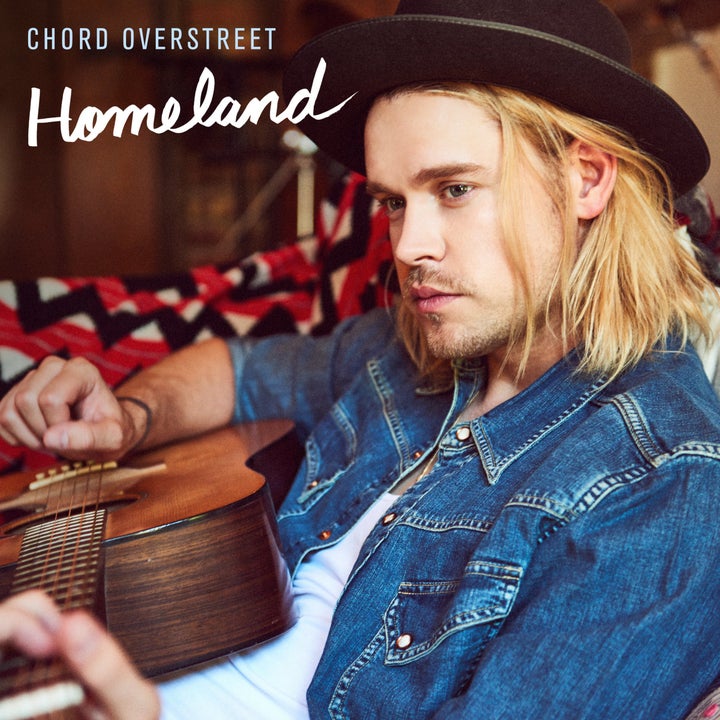 I'm glad you mentioned that because you did say on stage that you grew up in Nashville. Has growing up there influenced your music?
I would say growing up in Nashville has been a huge influence in my music. Growing up with my dad being a 2 time Grammy-winner, BMI songwriter of the year for five consecutive years in a row, and having the legacy he has is definitely a huge influence too. I got to write a lot with him growing up and he kind of showed me the ropes. I always wanted to be like my dad. My mom was always driving me back and forth to guitar lessons growing up, she was super supportive and probably my biggest cheerleader. Both of them combined were the best parents. A combination of seeing my dad's success in writing music and being very critically acclaimed gave me a lot of drive to get there versus not knowing what the hell I'm doing. I had a lot of good influences around me, but Nashville definitely played a huge part of that. My stuff's not country, but it's storytelling, which I think is the root of country music so I think you can incorporate that. I think people want to hear stories.
Definitely. Now I know that you are coming off of Glee, which ended a few years ago. Looking back, how has that helped shape you in your career as a musician?
It was interesting because it was kind of like college for me in a sense, I was very raw. It helped me jump into performing in front of a lot of people and being comfortable, getting a stage presence and knowing what I'm doing. It's one of those things where I got thrown into the heat of it all being very green. It really helped me become ready to go on this journey on my own. As far as performing goes, you can't get that experience anywhere else not knowing what you're doing. But, it's one of those things you look back on now and it feels like a completely different life. I watched some of the stuff and I can't even believe that ever happened, it feels like it was so long ago but t's only been two years.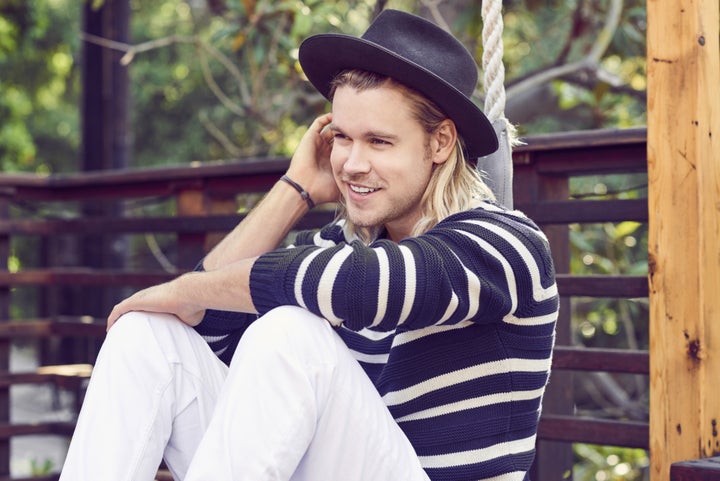 Were there any singers or musicians that you looked up to for inspiration?
One of my favorite singer-songwriters is James Taylor, and of course my dad was obviously a main influence. I also think David Gray is great. One of my favorite bands is Aerosmith. I'm really into that singer-songwriter stuff...Jimmy Buffett, like the storytelling aspect. I'm very focused on lyrics when I'm listening to music and I gravitate towards that. I'm kind of a geek when it comes to older music too, like the 70s kind of stuff... Paul Simon, Hall & Oats…Bob Dylan. That's the stuff that lives on for forty plus years.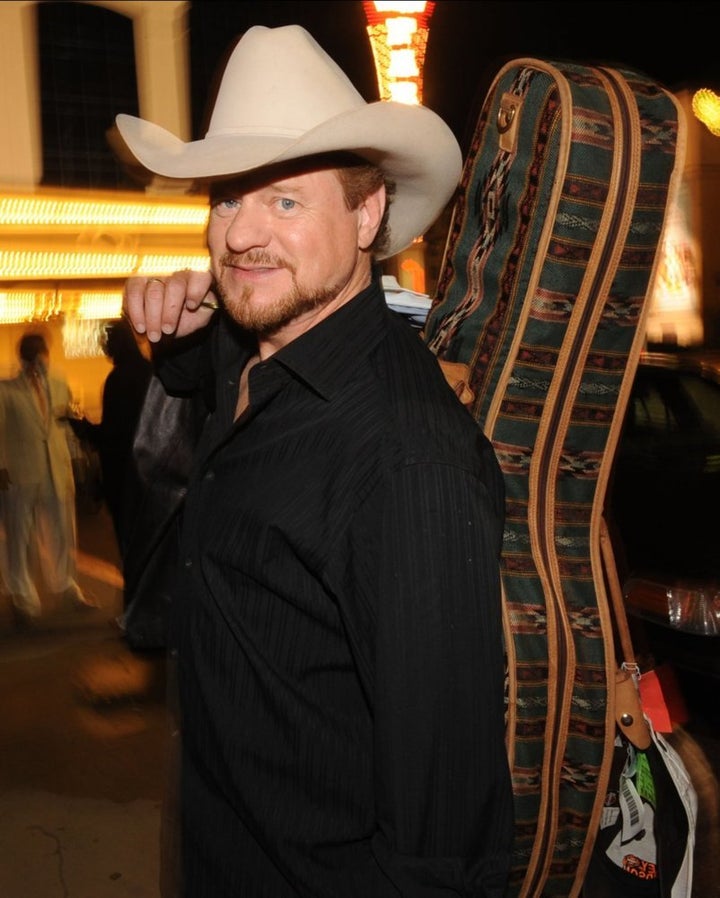 What kind of stuff can we expect from your own music? Is a new album in the works?
It's a lot of history that I've been through. Everybody can't relate to exact stories, but I feel like with everybody, the emotion behind a story is what people can latch onto. Regardless of what your scenario is, everybody's been through that emotion and if you can portray that and communicate that with an audience, they can relate to it. There are many different experiences I've been through in life, I'm growing and learning. I'm probably going to do an EP before the album with around five songs. 
Are you still working on the EP at this time?
I think all the songs have been written. I have around one hundred different songs but I'll probably find ten songs out of that I think are up to par. I think the plan is to introduce myself to people to know who I am versus the character I played. I want people to get to know me before we drop a full album so people are a little more engaged.
So what is next for you? I know that you are still touring, so will you be working in the studio anytime soon?
Any chance I get to go in the studio when I'm home or back in town, I'm going to write as much as possible. On the other hand, I also want to play as many live shows as possible, you can't get that feeling anywhere else. I think I'm going to try to get as much live stuff out of myself as possible, and then whenever I get a day or two to create some stuff I'm going to get some sessions in as well.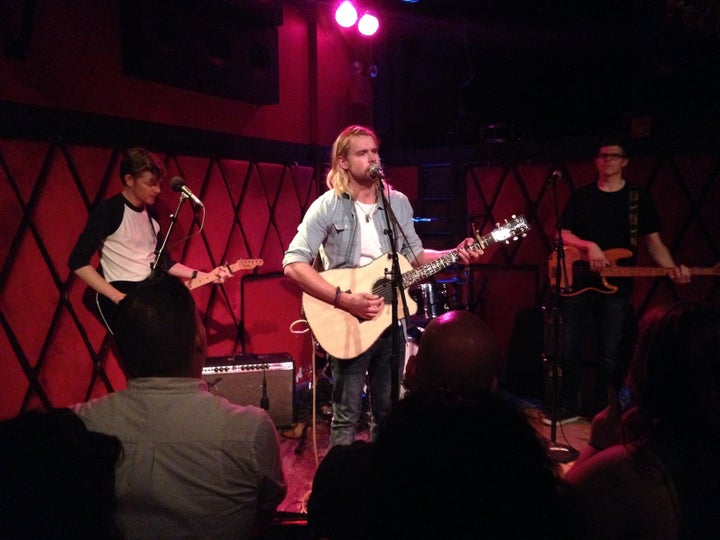 Are there any musicians past and present that you would want to collaborate with?
I would love to do a song on stage or a recording with James Taylor. That would be like the coolest thing ever, I mean he is probably the all-time singer-songwriter. Obviously getting Paul McCartney would be pretty dope too. I want to be part of great music.
Great. So before I end our chat, let me ask you this. What would be your ultimate cover song you would like to perform?
I love singing 'I Can't Make You Love Me' on the radio, which was written by one of my dad's good friends, Allen Shamblin. It's been one of my favorite songs; you can play it with a guitar and just evoke what it sounds as good as it is for the whole band. It's one of those really powerful songs that I feel like everybody can connect to. It's definitely one of my favorite covers.
Awesome. Well, I can't wait to hear the rest of your music when it comes out and good luck with the tour. 
Be sure to follow Chord Overstreet on these social media platforms:
REAL LIFE. REAL NEWS. REAL VOICES.
Help us tell more of the stories that matter from voices that too often remain unheard.
BEFORE YOU GO
PHOTO GALLERY
Fox's "GLEE" 100th Episode Celebration