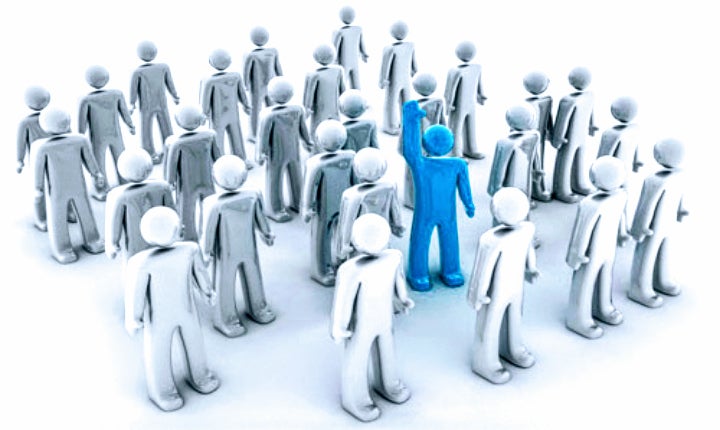 After the loss of a relationship, choose. Don't decide!
So, just do it! I know! I know! It ain't that easy, huh? After you've experienced some pain and discomfort, hurt and despair, it's hard to regain your emotional composure without a few reminders. So, let's explore a few together, shall we?
After the loss of a relationship, choose. Don't decide!
First, you gotta get, after a hurtful experience, a few things will usually occur. These few usually occur at some point or another with all of us and often times they become some pretty tough reactions and habits to break. Here we go: The weak usually avenge. The strong typically forgive. The evolved mostly release.
After the loss of a relationship, choose. Don't decide!
After pain, experienced as a result of a loss, to avenge is the act of inflicting harm in return of the harm one feels has been placed upon them by someone else. After pain, to forgive is the act of consistently, constantly and intentionally seeking a change in feelings and perspective in order to experience and utilize different emotions. The act of forgiving is not about, however, condoning, forgetting or pardoning, which makes it an ongoing practice until it completely develops into automaticity. To evolve is to move toward personal development as a result of some deliberate process of transformation in order to experience a different adaptive state or condition for a more positive outcome.
After the loss of a relationship, choose. Don't decide!
Now, let's address the title of this article. Choose. Don't decide! To choose is the deliberate act of making a selection for the sake of making a selection based on needs, wants or desires. It usually does not consider unwanted attainments during the selection process. The choice is made because there is the freedom to express a choice in and of itself. To decide, sometimes involves cutting off all other request or offerings, or making a selection at the expense or by the force or coercion of something presently involved. It's sort of like someone asking you if you would like to choose between two colors, flavors, or patterns and your choice is predicated mostly based on the fact that you don't like the other options or that you've completely settled on your option as the lesser or greater of the two. This is not really choosing. It's deciding! You cut off the other options. You chose based on the offerings and not necessarily what you precisely want. You killed the other options (think homicide or suicide) and was left with the live one. Choices are simply made for the sake of choosing. Decisions are made based upon or among the items provided for selection either within or without you and must primarily utilize the "cutting or killing off" of other options. I know it may seem like we're "playing" semantics but there's POWER in choosing that deciding usually doesn't provide.
After the loss of a relationship, choose. Don't decide!
Learn to choose….don't decide, because the weak avenge, the strong forgive, and the evolved release and to RELEASE is to Real(ly) Ease your way towards a life that you love.
So do it! Choose for yourself! Try this after your next breakup or relationship loss: Continuously ask yourself honest questions such as, "Is this the life I want to live?" Is this the person I want to be with, see or love?" Is this the best I can be?" Can I be stronger, more focused, and happy?" "Can I be kinder, forgiving, adventurous and compassionate?" "Do I need more time to be alone?" "Do I need more time to be with this person?" "Am I avenging, forgiving or evolving from my last relationship loss?" "Am I choosing to be in a new relationship or am I deciding to be in one?" Choose! Breathe in! Breathe out! Choose! Don't decide! There's POWER in CHOICES that decisions just don't have and it's all up to you. Power brings clarity because life is so much better when we focus on what truly matters. Choices matter! Chosen Lives Matter! Make a choice for yourself and your life today.
Dr. Curt is a Spiritual Guidance Counselor, a Healing Activist, an Author and a #SelfLove Advocate. He encourages individuals to remind themselves that #YouAreYourOwnSOULution and #WhatHurtsTodayWorksTomorrow. He lives, works and plays in the Atlanta, Georgia area.
REAL LIFE. REAL NEWS. REAL VOICES.
Help us tell more of the stories that matter from voices that too often remain unheard.
This post was published on the now-closed HuffPost Contributor platform. Contributors control their own work and posted freely to our site. If you need to flag this entry as abusive,
send us an email
.