Oh, and Linda Evangelista is somewhere in the photo too -- things start to get awkward when a feline upstages you.
The cover, shot by Karl himself, is surely going to catapult Choupette's career (everyone knows a Vogue cover is the ultimate for any model).
But we have a feeling all this pressure isn't going to get to her -- the furry animal has already been featured in a profile with Karl Lagerfeld in Harper's Bazaar, and on the cover of Grazia, so this must have been a walk in the park (which we heard was also her reward for doing the shoot).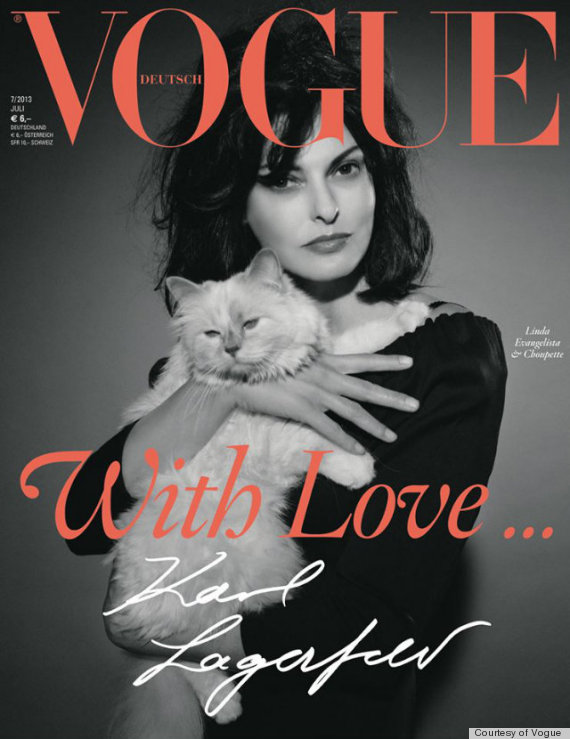 Related