After weeks of fan speculation, Chris Appleton is finally setting the record straight about his relationship with Lukas Gage.
Appearing on "The Drew Barrymore Show" this week, the celebrity hairstylist confirmed that he and Gage are a couple.
"I'm very happy," Appleton says in a clip from Friday's episode that the show posted on social media. "I'm very much in love and I feel very grateful to be able to share my time with someone very special."
He goes on to note: "Love is a really special thing and I think meeting someone that you really connect with is really, really special."
While Appleton doesn't mention Gage by name in the teaser, he affirms that the "White Lotus" and "You" actor is, indeed, his boyfriend when a photo of their February trip to Mexico is displayed.
Gage addressed the rumors in an interview with The New York Times, but shrugged off the implication that the photos should be taken as a formal announcement of a relationship.
"If they want to think that, they can," Gage said last week. "I'm a pretty open book about most things in my life, but I have a problem with the culture of everyone needing to know everybody's business and nothing can be sacred. It's a weird line that I'm still trying to figure out."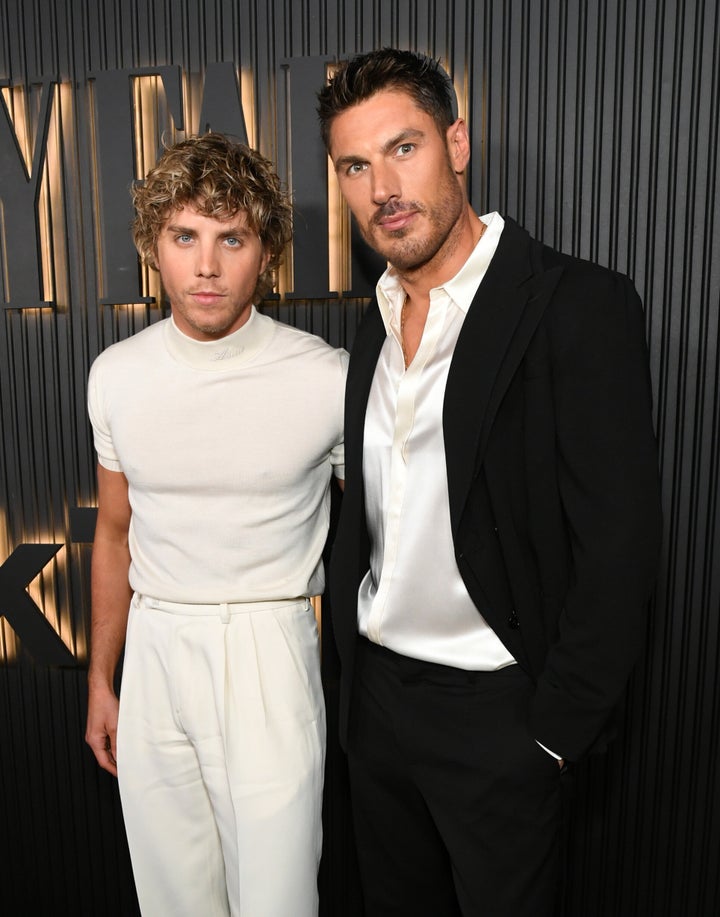 Appleton, who is British, is best known for being Kim Kardashian's go-to hairstylist and has also created signature looks for Ariana Grande, Jennifer Lopez and Katy Perry.
In addition to his scene-stealing performances on "The White Lotus" and "You," Gage recently won acclaim as the co-writer and star of "Down Low," which premiered at South by Southwest this month. Directed by Rightor Doyle, the dark comedy follows an unlikely kinship between a repressed middle-aged gay man (played by Zachary Quinto) and a young masseur (Gage).
Popular in the Community