There has been a revolving door of creative directors -- six in total -- and three different owners since Bill Blass (the namesake of the company) passed away in 2002. With that said, the pressure is on for Benz to put the brand back on the map. And while the stakes are high, they're also very attainable for the 33-year-old.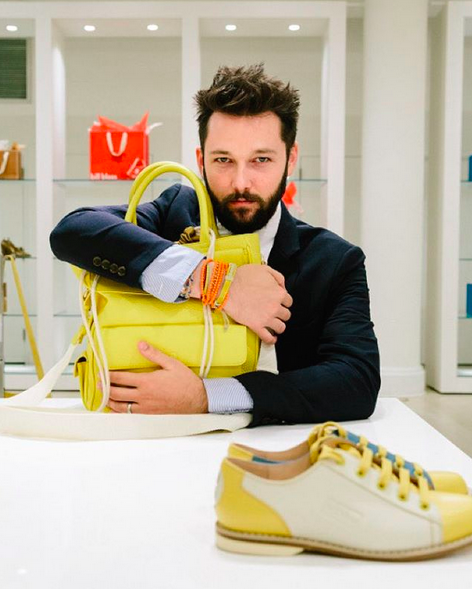 Bill Blass came to be as a label in 1970, after Blass had already worked as an independent designer for several years. And now Benz, once known for being famously pink-haired, tries his hand at bringing it back to life. Benz has already dazzled fashion critics and fans with his sartorial skills via an eponymous collection, which shuttered in 2012, but was worn by first lady Michelle Obama, Sophia Bush and Jennifer Lopez, to name a few.
"The prospect of imagining a new direction for a brand that means so much to people was tantalizing," Benz told The Huffington Post.
Benz's take on the American sportswear line falls right in step with Blass' legacy of designing classic silhouettes with unexpected twists. The New York City-based designer says that the brand's power has always been simple clothes in exuberant fabrications or with fantastic embellishment -- or humble fabrications in unusually playful proportions.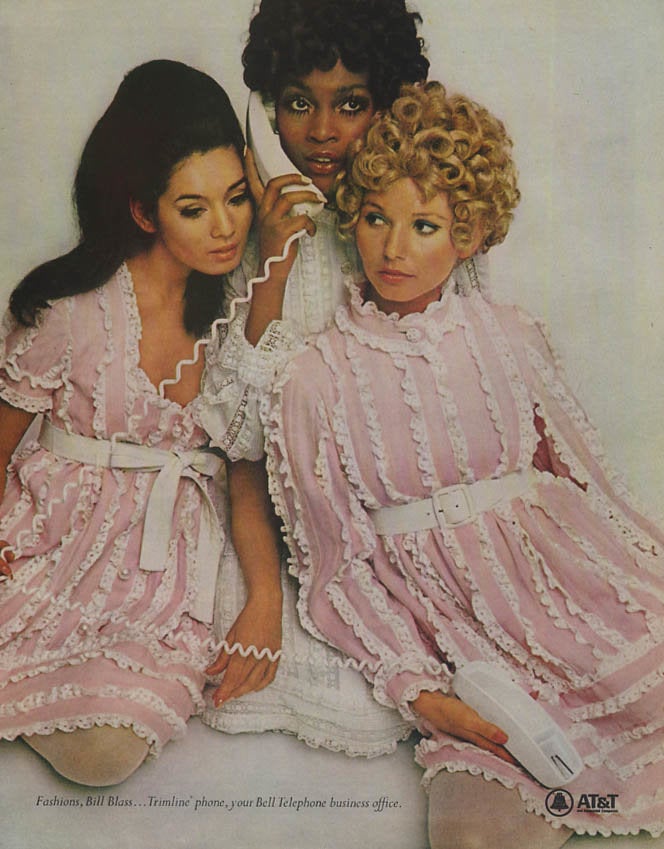 "That playful, humorous aspect and confidence of the brand is what I love so much," said Benz, who was inspired by the color palette of the early '70s that was found in Tupperware, colorful kitchen counters and wallpaper.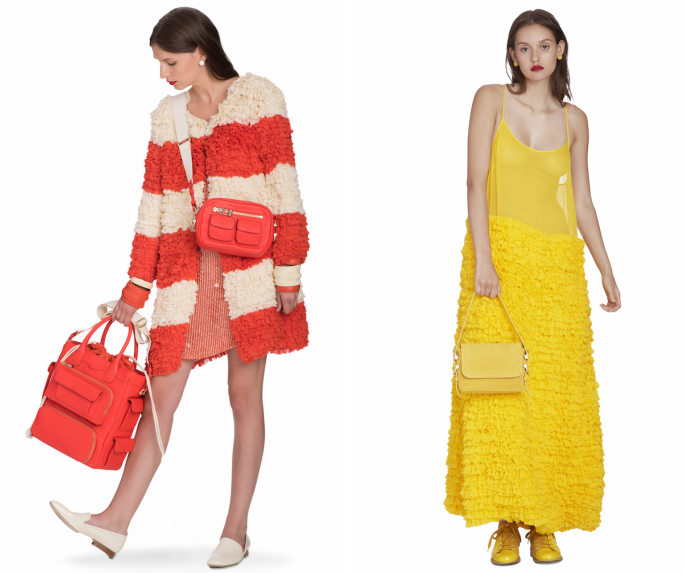 In just twelve months Benz has revitalized the fledging fashion brand and says he's designing for "confident, professional women with opinions, a distinct point of view, from all around the world." His first offerings for the house of Blass includes items like a silk charmeuse shirtdress for $388, a burnout T-shirt for $88 (see below), a striped raw-edge ruffle coat for $1,988 (see above), a colorful array of suede slip-on shoes for $248, and a selection of leather goods, including a ladylike top-handle bag for $888.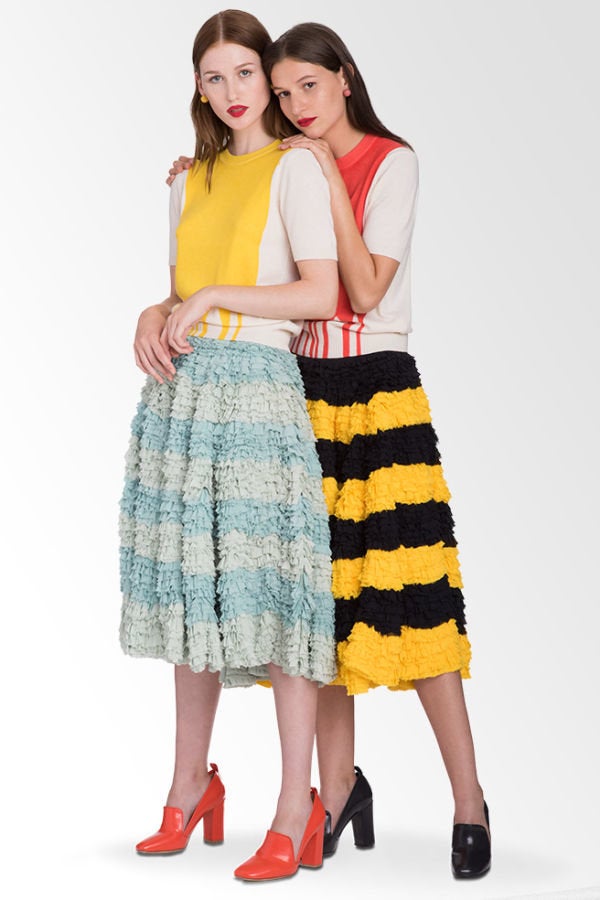 "Our goal is to re-establish Bill Blass as the groundbreaking, trailblazing brand that it once was," Stuart M. Goldblatt, the president and chief operating officer at Bill Blass Group, told Business of Fashion. "For us, Chris Benz is our Christopher Bailey."
The hope is that Benz breathes new life into Blass just like Bailey did for Burberry.
"One of our main objectives is to surprise and delight our customers, and it is to this end that we add in all sorts of fun moments," Benz explained. "Even our products are carefully packaged with a fried egg sticker, just because!"
Those whimsical designs and details are now available for sale, thanks to this week's debut of the Bill Blass e-commerce website that is set to ship to 68 countries worldwide. But note, it will serve as the only means of purchasing the collection, which will allow Benz to release new designs all the time.
"I can adapt the merchandising of the website directly right from my phone! If we have a terrific new handbag arriving at our distribution center, I can change the color on the website instantaneously, feature the new handbag, and send out an announcement in real time to our customers," Benz said. "Our customers can expect newness monthly, and often times even more frequently than that."
Let's take a quick trip down memory lane to reminisce about the rich history of Bill Blass designs. Here's a look at a few of our favorite vintage ads from the famed fashion house.
1968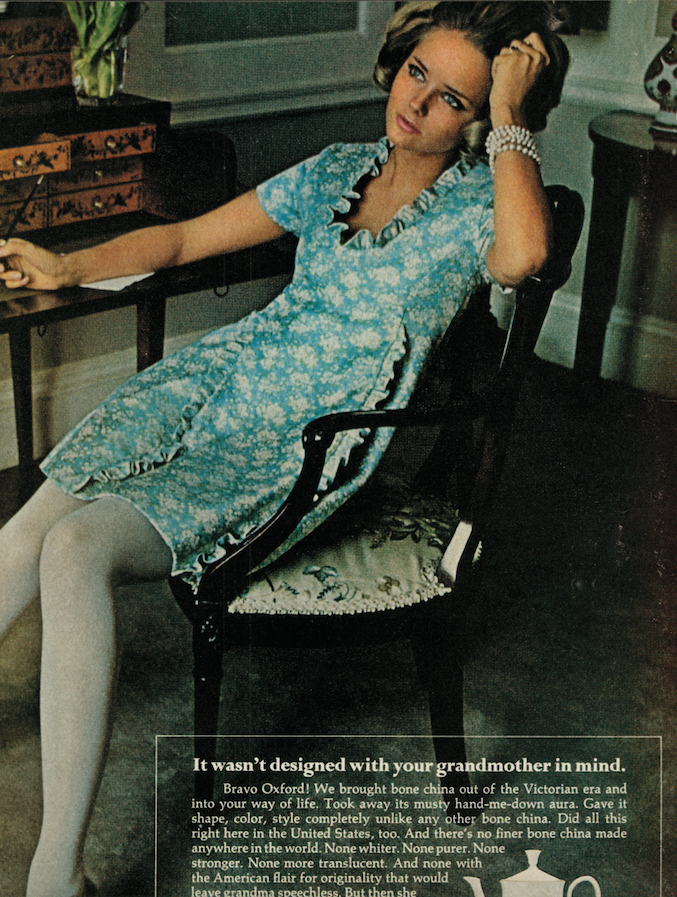 1974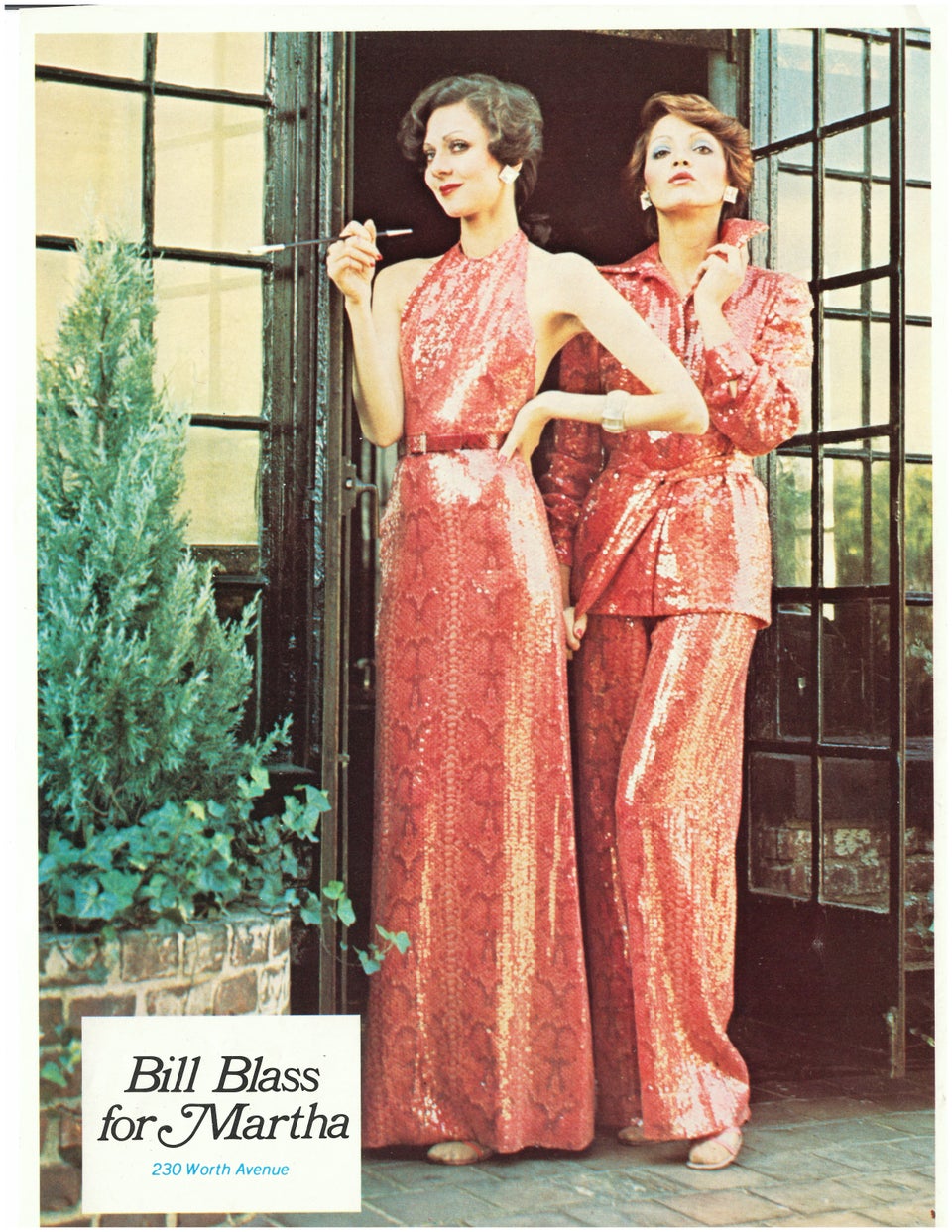 1977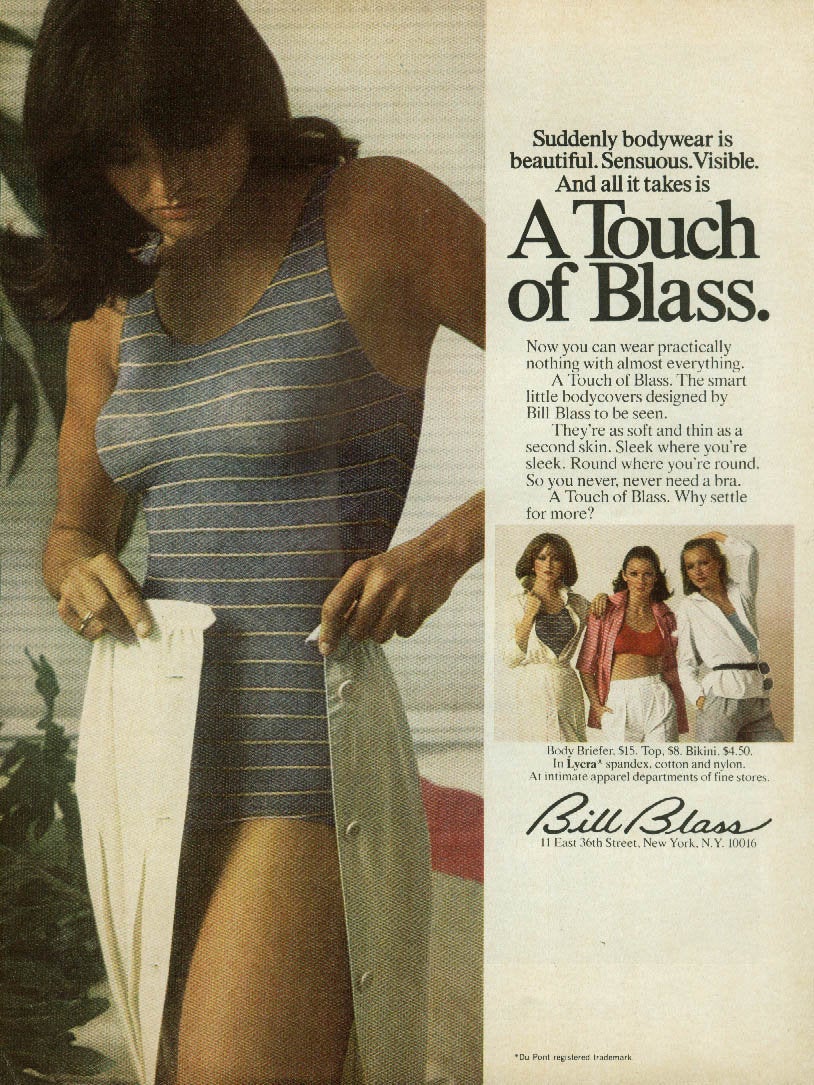 1978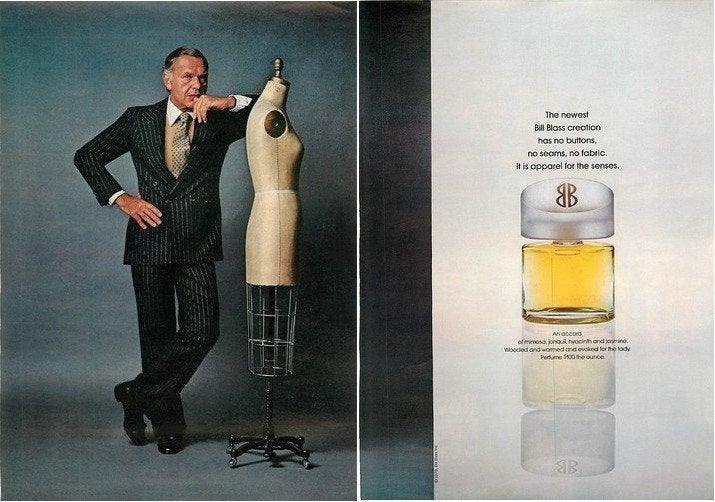 1988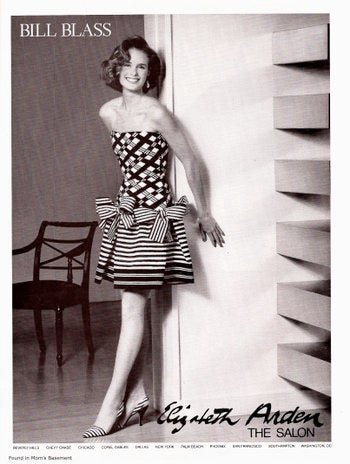 1990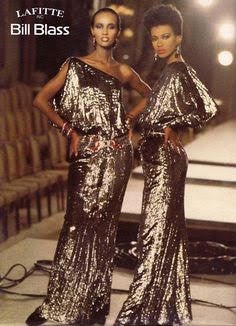 1995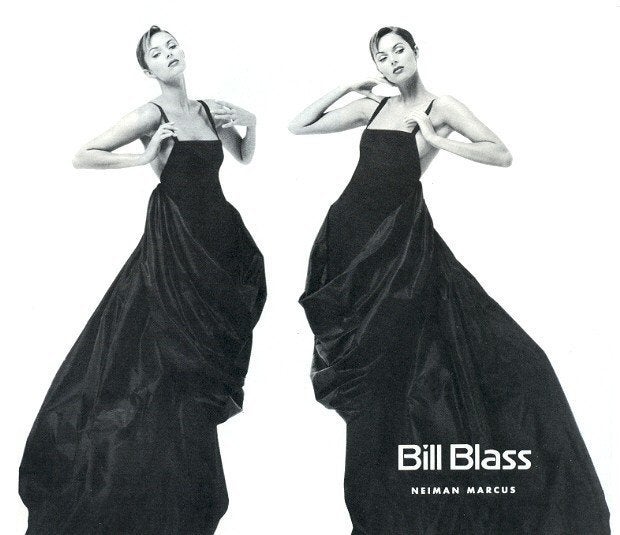 1998