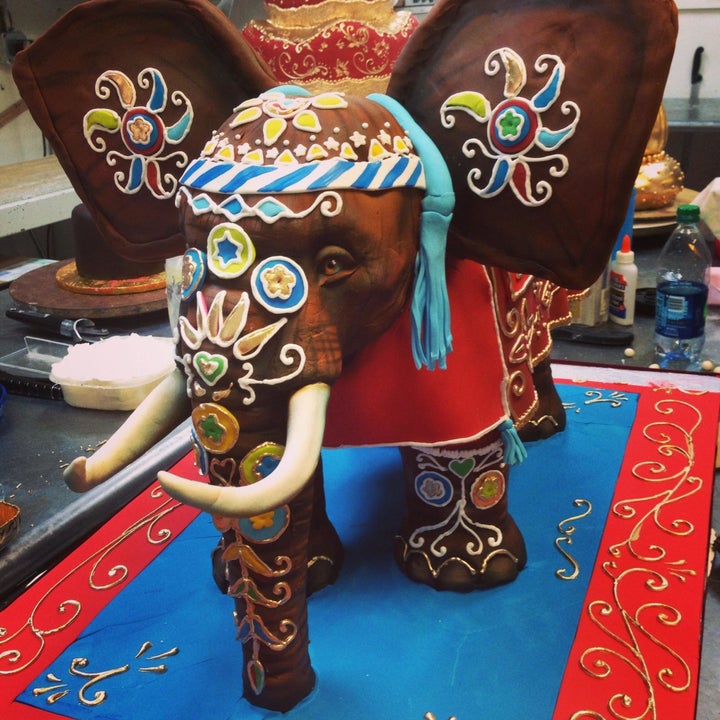 As if a real, live camel tweeting from his 29th birthday party wasn't enough Wednesday night, Miami Heat star Chris Bosh had one of the most outlandish cakes we've ever seen in an age of outlandish cakes.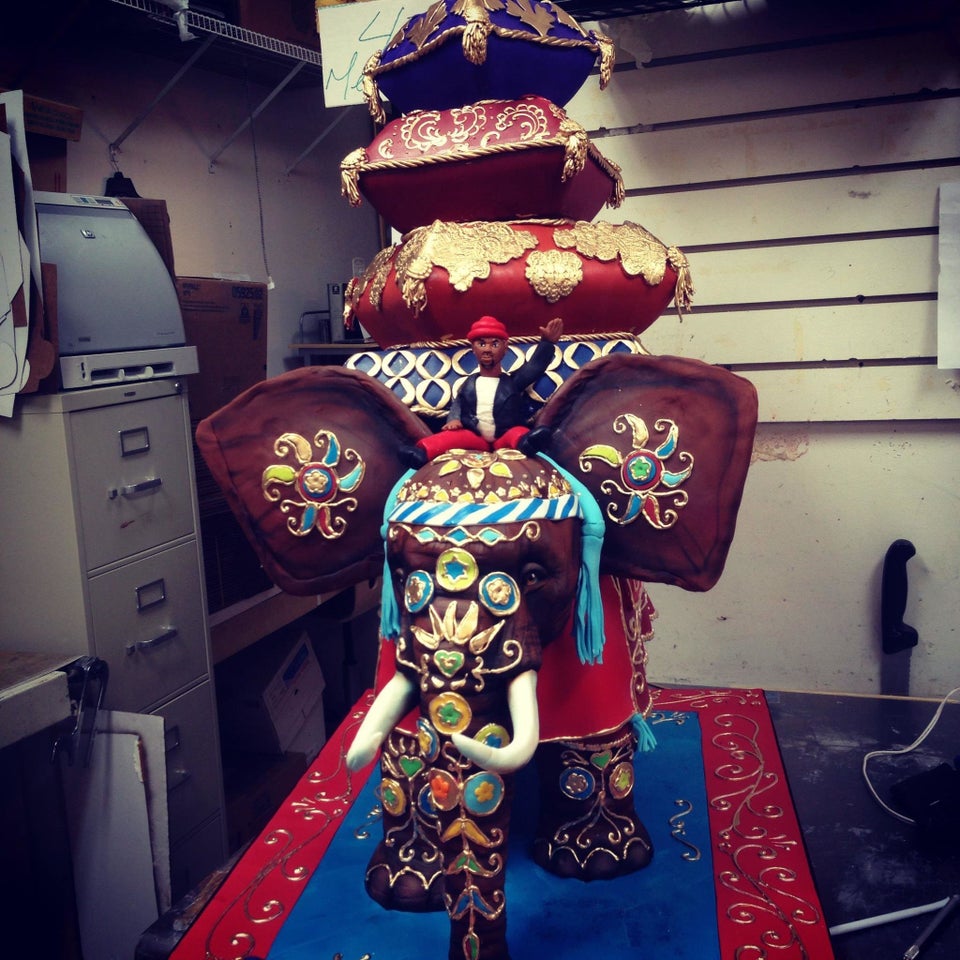 Chris Bosh's Birthday Cake
Yes, that's a wee Chris Bosh sitting on the head of a "Moroccan elephant" piled high with four pillow cakes, his little hand waving to birthday well-wishers. The elephant, made by local celebrity go-to bakers Divine Delicacies, had actual tusks, giant fanning fondant ears, and life-like eyes as fixed and staring as Erik Spoelstra's on a bad night in Boston. Look at this thing! Should a cake even have eyeballs? We don't even know! We're transfixed!
The cake, which was actually one of three Bosh birthday cakes, really can't be topped except by this: Bosh and his wife Adrienne apparently took a helicopter to his party at Briza on the Bay, which by our calculation is exactly 7.1 miles from their home.
Before You Go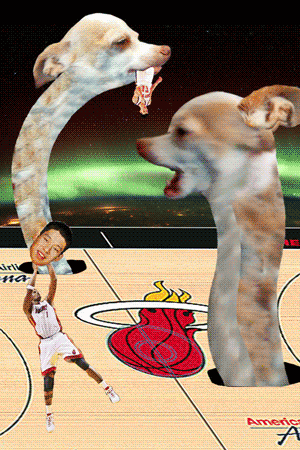 Bleeding Palm's Animated Bosh Gifs
Popular in the Community