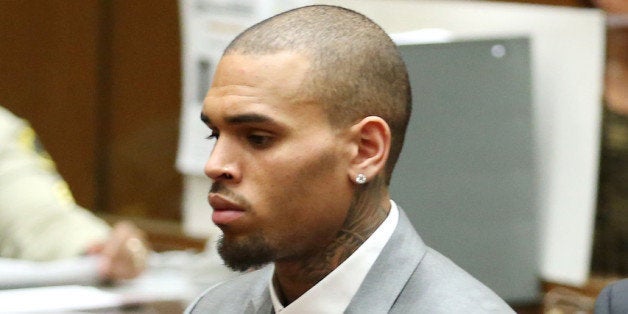 On Friday, singer Chris Brown was ordered to stay another two months in the California anger management rehab facility where he's been since the fall, according to news reports. The 24-year-old recording artist entered rehab after throwing a rock through the window of his mother's car. Brown has been on probation since pleading guilty in 2009 to a felony charge of assaulting his then-girlfriend, Rihanna.
Doctors at the rehab center say Brown suffers from bipolar disorder, post-traumatic stress disorder (PTSD) and severe sleep deprivation, People reports.
Bipolar disorder is a mental illness often characterized by drastic shifts in mood, activity, energy levels and the ability to carry out day-to-day tasks, according to the National Institute of Mental Health. The condition, which may be genetic, often begins before the age of 25 and can be treated with different medications like mood stabilizers.
Post-traumatic stress disorder (PTSD) is a mental health condition caused by a terrifying or traumatic event and is often characterized by flashbacks, nightmares, anxiety and/or uncontrollable thoughts about that event, according to the Mayo Clinic. PTSD can be treated with psychotherapy, behavioral therapy and/or medication.
Both bipolar disorder and PTSD can lead to sleep deprivation in people afflicted with these disorders.
Brown has been through periods of hardship in the past. He told Giant Magazine in 2007 that his stepfather used to beat his mom, which "terrified" him and made him want to kill his stepfather with a baseball bat.

Popular in the Community