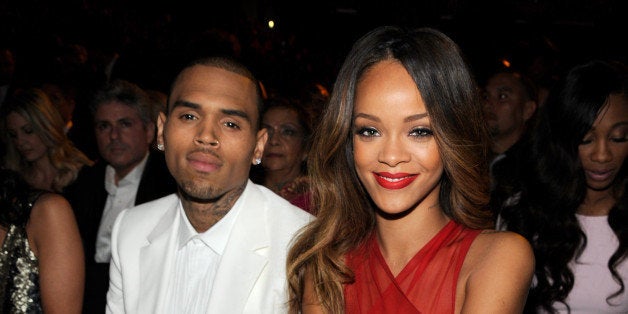 Chris Brown just can't seem to make his mind about whether he wants to discuss Rihanna. More specifically, his much-lambased 2009 arrest for assaulting his then-girlfriend, Rihanna. After numerous Twitter meltdowns and even a bottle-smashing fight with Drake over Rihanna, the 24-year-old R&B star brings up his former flame once again in a new interview with The Guardian, this time with earnestness.
"I learned from it, and it was almost like ... I wouldn't say it happened or a reason, but it was something to trigger my mind to be more of a mature adult. To handle myself in situations, don't throw tantrums, don't be a baby about it," Brown told the publication.
Brown, who was just 19-years-old at the time, added that the incident was "probably the biggest wake-up call for me. I had to stop acting like a little teenager, a crazy, wild, young guy." Earlier this year, Brown and Rihanna famously reconciled and even appeared to be dating again; the pair appeared publicly for the first time together during the 2013 Grammy Awards -- almost four years to the date of the original arrest. The irony was not lost on audience members and the media.
Brown also revealed other choice bits in the lengthy profile, like the fact that he lost his virginity to a a teenage girl when he was just 8-years-old. "It's different in the country," Brown, who grew up in Tappahannock, Va., said.
Brown was speaking to the British newspaper in promotion for his upcoming album, "X," dropping Dec. 3. In August, he suggested that he was retiring from the music industry altogether, tweeting: "Being famous is amazing when it's for ur music and talent. I'm tired of being famous for a mistake I made when i was 18. I'm cool & over it!"
Just a few days after Brown's exasperated tweets, the singer experienced a major health scare when he suffered a seizure. In a statement released to the media, a rep for Brown attributed the seizure to "fatigue and extreme emotional stress, both due to the continued onslaught of unfounded legal matters and the nonstop negativity."
Before You Go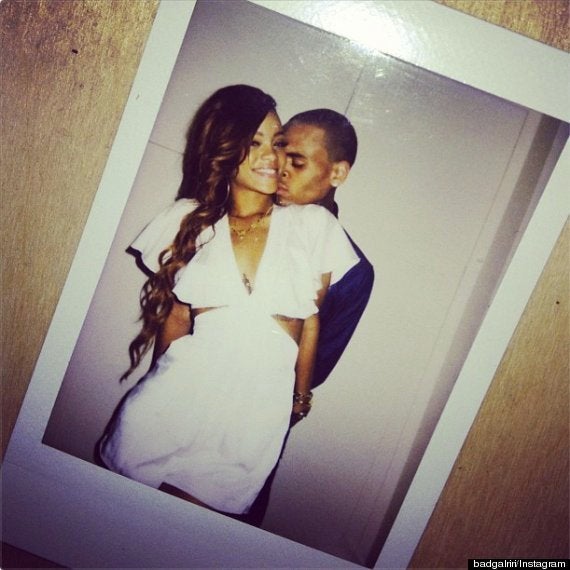 Chris Brown and Rihanna
Popular in the Community