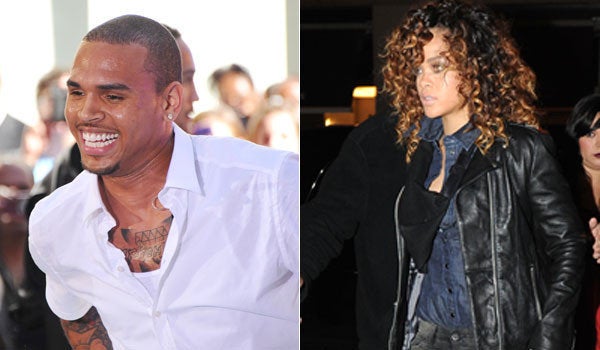 Do Chris Brown and Rihanna think they're being coy?
Months after the incident, Rihanna told "20/20" that she caught Brown in a lie and wouldn't drop it when he refused to tell the truth. " It escalated into him being violent towards me. And it was ugly," she said. "I was battered, I was bleeding, I was swollen in my face."
While we remember this all to well, could it be that Rihanna has put it all behind her? Is it just a coincidence that two minutes after Chris Brown tweeted, "Love U more than u know!" that Rihanna followed suit, tweeting, "I'll always love you #1love."
Neither tweet was explicitly directed at anyone, but it's hard to believe it's just a coincidence.
Fans of Rihanna have always appeared to be angrier about the assault than the singer. In her interview with "20/20," 10 months after the incident, Rihanna admitted that she didn't hate Chris Brown at all. "I actually love and care about him. I want him to do well, have a great career, have a great life and grow up," she explained. "And just take this as something you had to go through to grow up and learn."
The public is still more hesitant to let it go, but we have to wonder if these tweets are signs that a reunion is about to occur. Brown is reportedly dating Karrauche Tran, the well-timed tweets tell a different story.
Few celebrity breakups can be attributed to assault, or at least few that we know about, but here are more stars that have called it quits:
PHOTO GALLERY
Celebrity Breakups: Star Couples Who've Called It Quits
BEFORE YOU GO