 In the wake of Whitney Houston's passing, Chris Brown avoided intense media scrutiny surrounding his return to the Grammy Awards. As he bounced around on stage and picked up the award for Best R&B Album, it was also the three-year anniversary of Brown's assault on then-girlfriend Rihanna.
Warning: contains graphic language
Actor Wil Wheaton perhaps said it best when he tweeted, "Everyone who apparently forgot what Chris Brown did to Rhianna should read the police report on exactly what he did."
Those comments didn't sit well with Brown, who responded by tweeting, "HATE ALL U WANT BECUZ I GOT A GRAMMY Now! That's the ultimate FUCK OFF!"
Either Brown or his handlers must have realized that it's probably not the greatest move to appear so cocky about his acceptance back into the recording industry's good graces.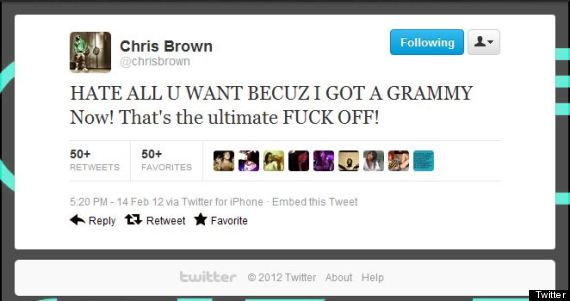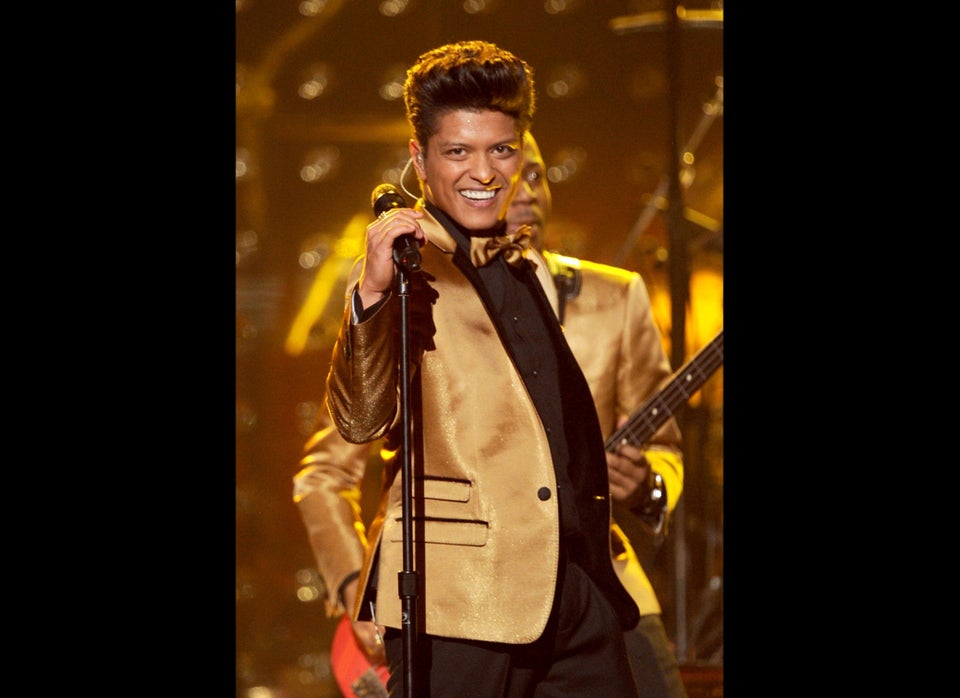 The Grammy Awards
Related
Popular in the Community