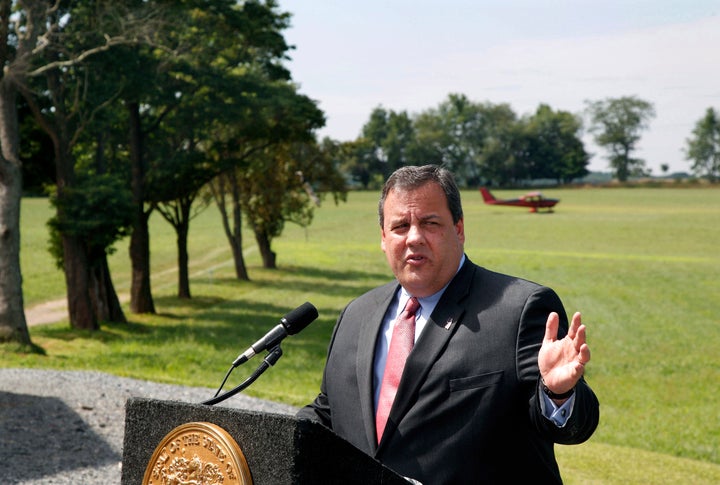 A top adviser to New Jersey Governor Chris Christie insists the big name Republican is not exploring the possibility of running for president in the next election cycle despite rumors swirling that he could jump into the GOP primary mix, The Hill reports.
Fueling speculation about a potential Christie 2012 campaign, Bloomberg View columnist Jonathan Alter wrote in a tweet on Wednesday afternoon that sources tell him the governor is "conducting focus groups in preparation for a possible run."
"It's completely untrue -- one hundred percent that is not true," Christie adviser Mike Duhaime said in response to the suggestion, according to The Hill. "Nothing's changed. I'm not sure who [Alter's] source is or what they are saying, but nothing's changed."
Shortly after reports surfaced on denials from Christie's camp that he's considering vying for the White House Alter wrote, "Another source, close to Christie and v-reliable, says there are no Christie focus groups and nothing has changed. I trust him."
The Republican governor has vehemently denied he plans to run for president in 2012. Amid speculation that he could jump into the race last year, Christie sought to crush the buzz by saying, "Short of suicide, I don't really know what I'd have to do to convince you people that I'm not running."
Nevertheless, Karl Rove raised the possibility Christie could run for the GOP presidential nomination during an appearance on Fox News' "Hannity" on Monday night.
A Republican close to Christie told CNN on Wednesday, "I think that anybody could change their mind, but I don't see any evidence of that."
Below, video of what Christie had to say on speculation he could run for president during an appearance on CNN's "Piers Morgan Tonight" earlier this summer.
Calling all HuffPost superfans!
Sign up for membership to become a founding member and help shape HuffPost's next chapter