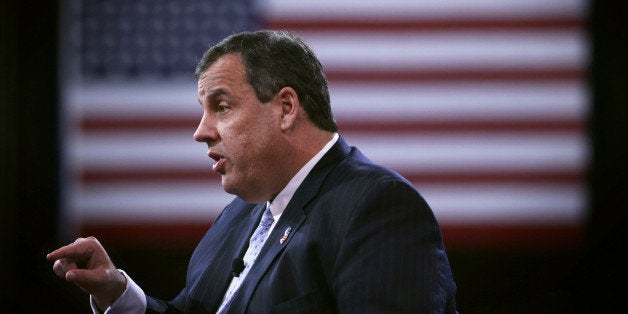 HANOVER TOWNSHIP, N.J. -– Like many New Jerseyans, Karen Parliament isn't shy about offering her opinion -- particularly when it comes to Gov. Chris Christie.

"I love him," Parliament said Tuesday as she waited to see Christie speak in person for the third time in his five-year tenure. "I just hope he starts to announce it. The early bird gets the worm here."

That "it" would be Christie's long-anticipated, yet still incipient 2016 presidential campaign.

A day after Texas Sen. Ted Cruz became the first Republican candidate to jump into the race on Monday, Parliament openly fretted over why Christie was spending his time at a town hall meeting in Hanover Township, New Jersey, rather than with first-in-the-nation primary voters in Hanover, New Hampshire.

And she isn't the only one wondering what's taking Christie so long to engage. As former Florida Gov. Jeb Bush locks up Republican establishment support and high-end donors by the yachtful, Wisconsin Gov. Scott Walker (R) enjoys his surprising frontrunner status and Sen. Rand Paul (R-Ky.) leaks details of his imminent campaign launch, Christie's shine in the media spotlight is fading.

Yes, Christie still has a day job to worry about. But so do several others among close to a dozen prospective GOP White House hopefuls, who, unlike Christie, are doing everything but sign the Federal Election Commission papers to officially enshrine their status as candidates.

Christie's political aides in and out of New Jersey are still operating under the assumption that he remains in. And his impending activities suggest that a national campaign remains on the horizon.

This week alone, Christie will swing through Philadelphia, Houston, Dallas and Michigan to raise money for his political action committee. Additionally, he has signed on to attend the first major cattle call of likely Republican candidates in New Hampshire on April 17 in Nashua, and likely will take a separate New Hampshire trip featuring a series of retail stops and a town hall meeting before then, according to aides.

The question being asked, and not just by fans like Parliament, is whether Christie will have too much ground to make up as he tries to recuperate from one of the most trying years of his political life.
The contrast between Christie and Cruz this week could hardly be starker.

A day after Cruz roused upwards of 10,000 Christian conservative faithful with a made-for-TV announcement that was long on dramatic pauses and visions of a small-government utopia, Christie was speaking a few miles from his own home to a crowd of about 350.

Unlike in Cruz's case, no one in Christie's audience was compelled to be there. And Christie didn't ask his crowd to imagine anything. Instead, he implored them to get real.
In his introductory remarks, Christie offered his usual tough love when discussing his state's fiscal mess, and made the requisite jabs at his predecessors in Trenton and in the Obama administration. Then, the fun began.

"If you decide to be disrespectful," Christie warned the crowd before opening the floor to questions, "then we will follow the rule of New Jersey, which is: If you give it, you are getting it right back."

Christie then tore off his suit coat and tossed it in the air to an aide who was close enough to hand it to. Next, he clapped his hands and began scanning the concentric circles of chairs that his experienced advance staff had laid out. He wasn't wearing red gloves, but his look wasn't unlike a boxer in a ring -- one notably a weight class or two lower than in previous bouts.
Christie appeared to relish every minute of the give and take, even as the stubborn topic of his slowly evolving plans for the future followed him.

"Well, that took long," he said when the very first question came from a man who wanted to know whether he was running for president. "We're in the process of making that decision. And I'll make that decision by late spring or early summer what I'm going to do."
Despite his problems, Christie retains a trump card: No prospective GOP presidential candidate is better at talking to voters. That may have diminishing returns in New Jersey, where his popularity has taken a hit. But in small, retail-heavy early voting states like do-or-die New Hampshire, it's an edge and, at this juncture, something of a lifeline.

On Tuesday, that quality was fully on display. Christie's constituents came after him with questions on topics ranging from education standards to the minimum wage, and the Second Amendment to the state's nearly bankrupt transportation fund. With each answer, Christie was direct, clear and engaging, even when telling people something they didn't want to hear. It was the same bombastic but engaging style that has allowed him to turn typically mundane exchanges into YouTube moments and made him a national star in the first place.

"Yeah, we don't have the money," Christie told one man who asked him a prolonged, probing question about his decision to shortchange pension payments for public workers in the state. "Ten years from now, when your pension is there, look up my address on the Internet and send me a thank-you note, alright?"

If Christie is to chart a path back to the top tier of the presidential campaign, he could look toward another blunt-talking Republican for instruction. Back in the summer of 2007, Sen. John McCain's (R-Ariz.) once-promising second presidential bid appeared all but dead amid a disastrous early fundraising push.

McCain slimmed down his staff, adopted a more retail-oriented approach, and turned the town halls of New Hampshire into his springboard. Christie may not have the same margin of error. McCain had a history in New Hampshire from his victorious 2000 primary win, and Christie is just introducing himself to the state. But could Christie pull off a similar rise from the political ashes?

His supporters certainly believe. Sitting a couple rows back from Christie in a bright red sweater with gold hoop earrings was Diane DiLella -- one of several supporters in attendance on Tuesday who worried aloud to a reporter that the governor's "very Jersey" attitude would compound his problems on the national stage. She then offered a very Jersey answer for why Christie shouldn't be counted out.

"I would love to see him in debates," DiLella said. "Because he doesn't take any -- don't write this down -- he doesn't take any poop from anybody. And I'd rather have that any day of the week."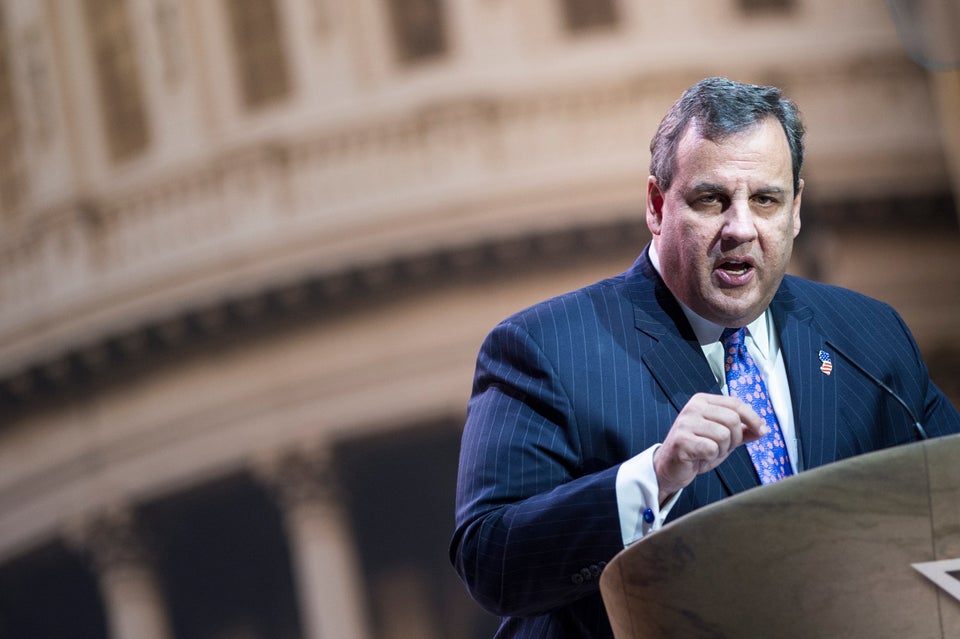 Chris Christie
Popular in the Community