New Jersey Gov. Chris Christie (R) said he's finally ready for a White House run.
In an interview with Yahoo's Matt Bai, Christie said he had no regrets about passing on a presidential run in 2012, when many were urging him to launch a campaign.
"I wasn't ready," Christie told Yahoo. "And in the end, remember something: Everything that everybody said back in 2011 about me running in 2012 was all theoretical. It was all based on the inherent assumption of 'He'll do well if he performs well.' Well, that second part of the sentence is really important. The only way you're going to perform well is if you believe in your heart that you're ready to be president. And I didn't. And so there was no way I would have won in 2012. I wouldn't have, because I wasn't ready."
Christie said he does feel ready now. But when asked if his upcoming trip to New Hampshire should be taken as a start of a likely presidential campaign, Christie flatly denied that was his intention for visiting the Granite State.
"New Hampshire's local, it's relatively close, and also it's a place where people are going to discuss important national issues," Christie said. "Whether I decide to run for president or not, ultimately, is something I won't decide until May or June of this year."
The GOP presidential primary field already includes Sens. Rand Paul (Ky.), Ted Cruz (Texas) and Marco Rubio (Fla.). Neurosurgeon Ben Carson and Wisconsin Gov. Scott Walker, along with Christie, are among the Republicans who have said they'll decide on a campaign in the next few months.
According to HuffPost Pollster, Christie is trailing several potential GOP candidates, including Walker, former Florida Gov. Jeb Bush, former Arkansas Gov. Mike Huckabee and others:
Watch Yahoo's interview with Christie above.
Support HuffPost
The Stakes Have Never Been Higher
Before You Go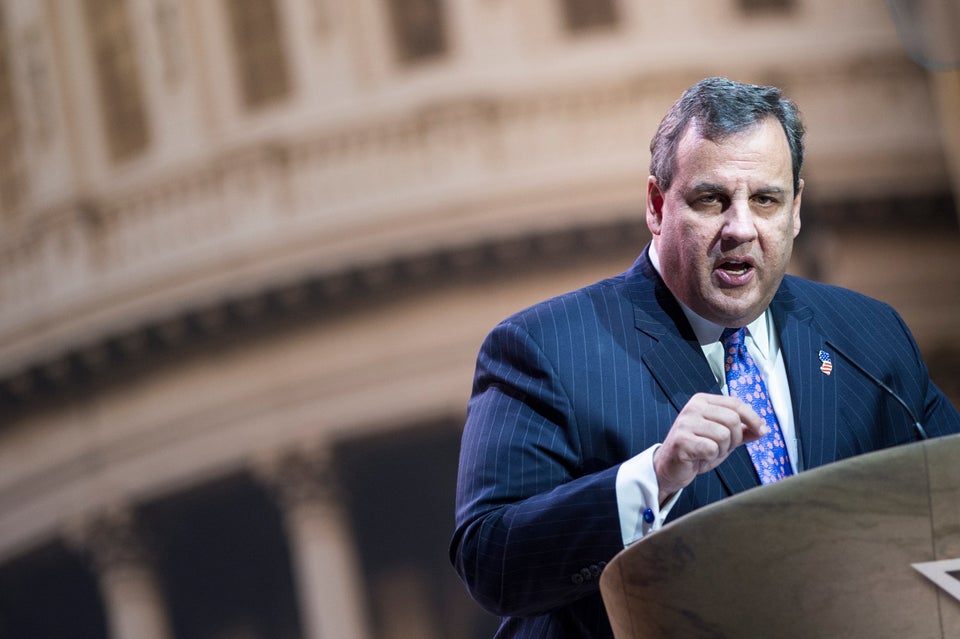 Chris Christie
Popular in the Community