WASHINGTON -- New Jersey Gov. Chris Christie is expected to announce his bid for the Republican presidential nomination Tuesday at the high school where he once played baseball and served as student body president. But the venue may be an odd choice, given that the school's district has experienced significant cuts in state funding during Christie's time as governor.
Christie lived in Livingston, New Jersey, from 1967 until 1980, when he graduated from Livingston High School. He is remembered as a popular student leader who has remained active as an alum and still attends class reunions. But Livingston Interim Superintendent James O'Neill has said that some teachers and Democrats are questioning why the school district is opening the high school to a governor who they say has harmed public education.
"It is unfortunate that the school district has been placed in an awkward position with political implications," O'Neill said in a statement to The Huffington Post. "The school district does not endorse political figures and any event held on school grounds is simply out of deference to the office."
Funding for public schools has consistently caused tensions between Christie's office and education advocates. After coming to office in 2010, Christie cut about $1 billion in education spending, according to Politifact, to help close gaps in the state's budget. (A lawsuit was later brought against New Jersey, alleging that the cuts violated the state's constitution and put lower-income students at a disadvantage. In response, the New Jersey Supreme Court in 2011 ordered the state to spend an additional $500 million on public education for urban, lower-income districts the following year.)
Like most public schools in the state, Livingston High School, which is in a relatively affluent suburb of Newark, was hit by Christie's 2010 cuts. In the year before Christie took office, the Livingston Public Schools district received $4,312,693 in state funding under the formula established by the 2008 School Funding Reform Act. The next year, however, Christie's state budget effectively eliminated much of that aid.
Marilyn Lehren, a spokesperson for the district, said that some funding has been restored from other sources, but other than that, the reduced aid levels have remained largely stagnant.
"What is true is that school districts the size of Livingston, around 5,700 students, lost about $5 million under Christie's spending cuts five years ago," she said. "Since then state funding has basically been flat."
In the 2014-2015 fiscal year, the state provided $2,536,196 in funding for Livingston Public Schools. Christie's budget for the next fiscal year proposes no increase in funding for the district.
Education advocates say that keeping funding flat for public schools like Livingston means that districts can't maintain current staff and programs, given enrollment growth and rising fixed costs. They argue that cuts to state aid force local taxpayers to pick up more of the costs and that the Christie administration is ignoring the state formula.
Republicans who defend Christie's record on education argue that every school district experienced a reduction in funding as the governor worked to eliminate the $11 billion shortfall he inherited from former Democratic Gov. John Corzine. Moreover, education funding makes up about 38 percent of New Jersey's budget, which is up from about 33 percent at the beginning of Christie's tenure, according to the state's education commissioner. And a recent report found that New Jersey ranked high among states when it comes to school funding distribution and parity.
Before You Go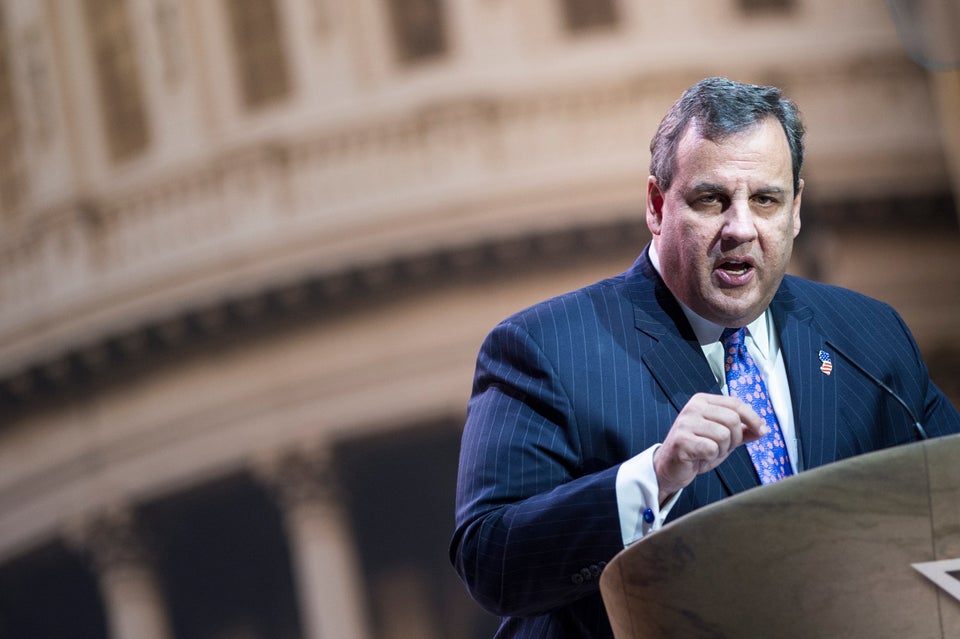 Chris Christie
Popular in the Community