Chris Christie broke the cardinal rule of Amtrak etiquette.
The Republican New Jersey governor, who is well-known for his blunt personality, was spotted on an Amtrak Acela train to New York following his Sunday show appearance in Washington, D.C., disturbing the holy silence of the quiet car.
The presidential candidate, who has not found much traction in the polls, was apparently very animated in his phone conversation and kept repeating, "this is frickin' ridiculous" and "seriously?! seriously?!"
According to a fellow rider (and hero) who wrote in to Gawker:
He got on last minute yelling at his two secret service agents I think because of a seat mixup, sat down and immediately started making phone calls on the quiet car. After about 10 minutes the conductor asked him to stop or go to another car. He got up and walked out again yelling at his secret service. He was drinking a McDonald's strawberry smoothie.
No one is above the quiet car rules, governor. No one.
Samantha Smith, the governor's spokeswoman, said he was not yelling and that he left when he realized he was seated in the wrong car.
"On a very full train this morning, the Governor accidentally took a seat in Amtrak's notorious quiet car," Smith told HuffPost. "After breaking the cardinal rule of the quiet car, the Governor promptly left once he realized the serious nature of his mistake and enjoyed the rest of his time on the train from the cafe car. Sincere apologies to all the patrons of the quiet car that were offended."
Another passenger who was sitting at Christie's table corroborated that account:
This story has been updated to include a comment from Christie's spokeswoman and another passenger. The headline was also updated to reflect that the governor left the train of his own accord.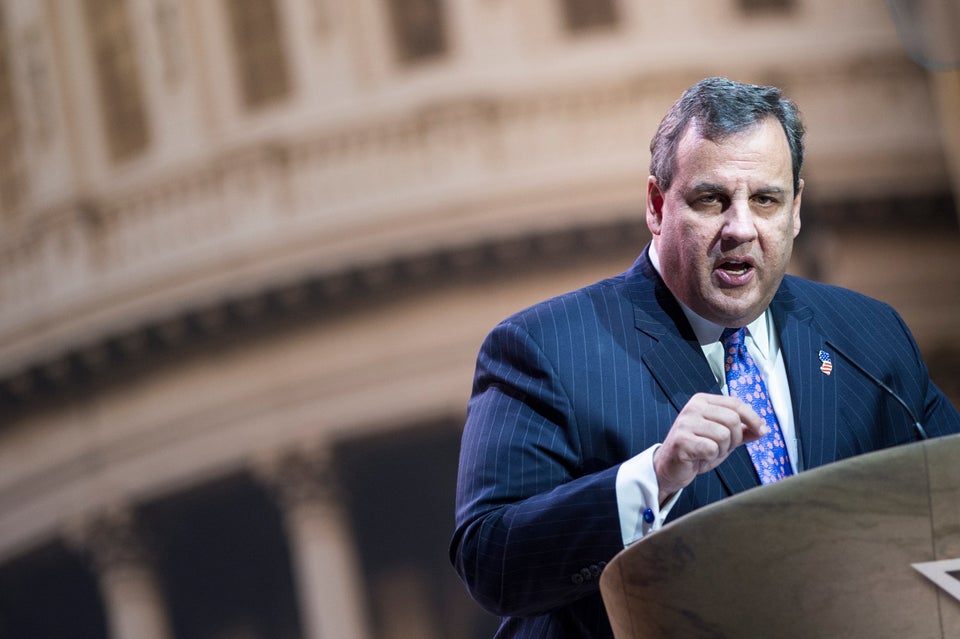 Chris Christie
Popular in the Community