A question about Social Security during Thursday's GOP debate sparked an extended debate between Gov. Chris Christie (R-N.J.) and former Arkansas Gov. Mike Huckabee about the country's largest social insurance program. It has appeared as an emerging fault line in the Republican presidential field.
The argument began when Chris Wallace asked whether Christie, who has proposed Social Security benefit cuts, thought Huckabee was not being honest for claiming Social Security could be fixed without benefit cuts. "He is not lying -- he is just wrong," Christie said.
"I'm the only guy on this stage who has put out a detailed, 12-point plan on entitlement reform," Christie added. "And here's why -- because 71 percent of federal spending right now is on entitlements and debt service, 71 percent. And we have spent the last hour and five minutes talking about the other 29 percent, and no time on the 71 percent, and that makes no sense."
Christie then elaborated on his plan, proposing a gradual increase in the retirement age and cutting benefits for people with higher incomes.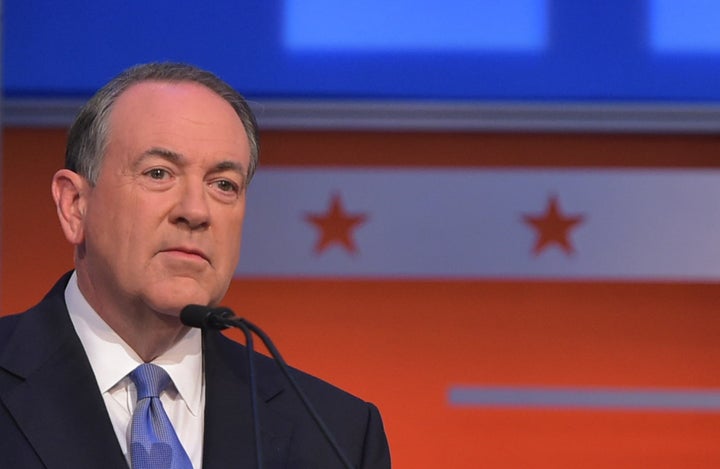 Huckabee responded that he thought it was dishonest to cut benefits for Americans, who have been paying into the program all their lives through no choice of their own. "Well, let's all be reminded, 60 million Americans are on Social Security," Huckabee noted. "A third of those people depend on 90 percent of their income fro Social Security."
Christe interjected that Huckabee was not being realistic about the program's finances. "The lying and the stealing has already occurred," Christie said. "The trust fund is filled with IOUs."
Huckabee rejected the notion, arguing that Social Security's funding problem was due to the growth of unearned income that is not taxed for Social Security.
"One of the reasons that Social Security is in so much trouble is that the only funding stream comes from people who get a wage," Huckabee said. "The [number of] people who get wages is declining dramatically. Most of the income in this country is made by people at the top who get dividends and -- and capital gains."
He said his proposed flat national sales tax would capture more revenue from the wealthy for Social Security.
Christie, regardless of his policy proposals, will elicit their ire for echoing a long-debunked myth about the program: that the trust fund has been raided, and contains worthless IOUs. The trust fund is invested in U.S. Treasury bonds backed by the full faith and credit of the United States government.
At the Republican debate for lower-polling candidates earlier in the evening, Sen. Lindsey Graham (R-S.C.) shared the story of how Social Security helped his sister when their parents died. He then said his experience motivated him to call for means-testing the program in order to save it.
The exact wording of quotes in this post has been updated based on final transcripts of the debate.
CORRECTION: An earlier version of this story said Huckabee proposed taxing unearned income. In fact, he said a flat tax on consumption would capture more revenue from the wealthy for Social Security.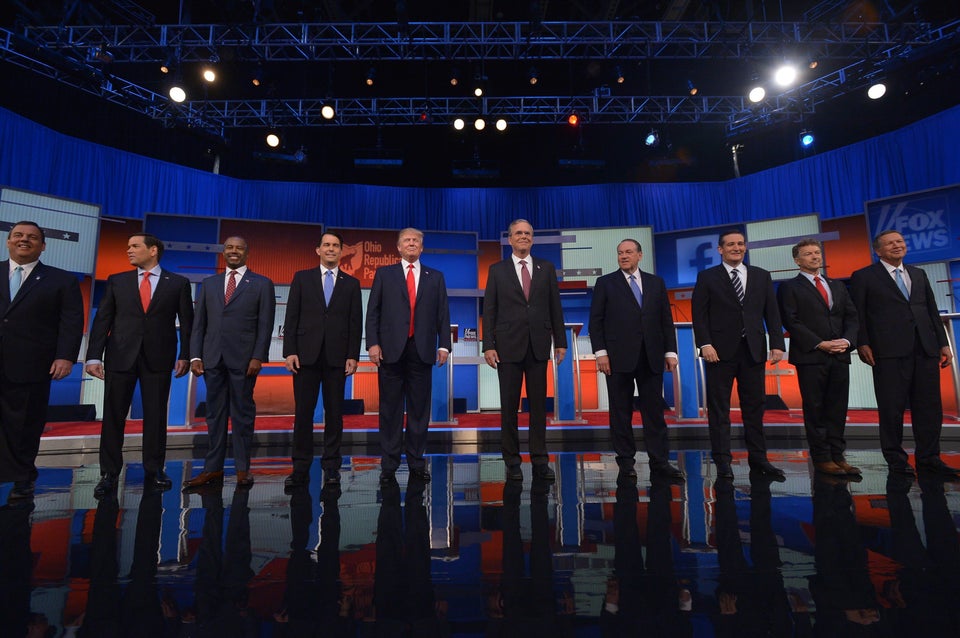 Fox News GOP Debates Aug. 6, 2015
Popular in the Community