WASHINGTON -- Fireworks flew at Thursday night's GOP presidential debate as New Jersey Gov. Chris Christie (R) went toe-to-toe with Sen. Rand Paul (R-Ky.) on the proper role of government surveillance.
The two presidential candidates, who represent two different wings of the Republican Party, got into a heated exchange when Christie, a former U.S. attorney general for New Jersey, criticized the libertarian-leaning senator as being soft on terror. What ensued was an illuminating debate on a topic that has bubbled within the party since former NSA contractor Edward Snowden revealed the government operated surveillance programs that collect data on millions of Americans.
"I want to collect more records from terrorists, but less records from innocent Americans," Paul told Christie.
"How are you supposed to know?" Christie responded.
"Get a warrant!" Paul shouted.
The governor accused Paul of "blowing hot air" about the subject on the floor of the Senate as a means to catapult to the White House, and said he was being naive about the threats America faces across the globe.
Paul was quick to return the volley, however. The senator criticized Christie for getting too close to President Barack Obama in the aftermath of Hurricane Sandy.
"I know you gave him a big hug. If you want to give him a big hug again, go right ahead," he said to jeers from the audience.
When Christie noted that he also hugged the victims of the Sept. 11 terror attacks, Paul gave a very overt eye roll.
Watch the exchange above.
For more GOP debate coverage, visit our liveblog.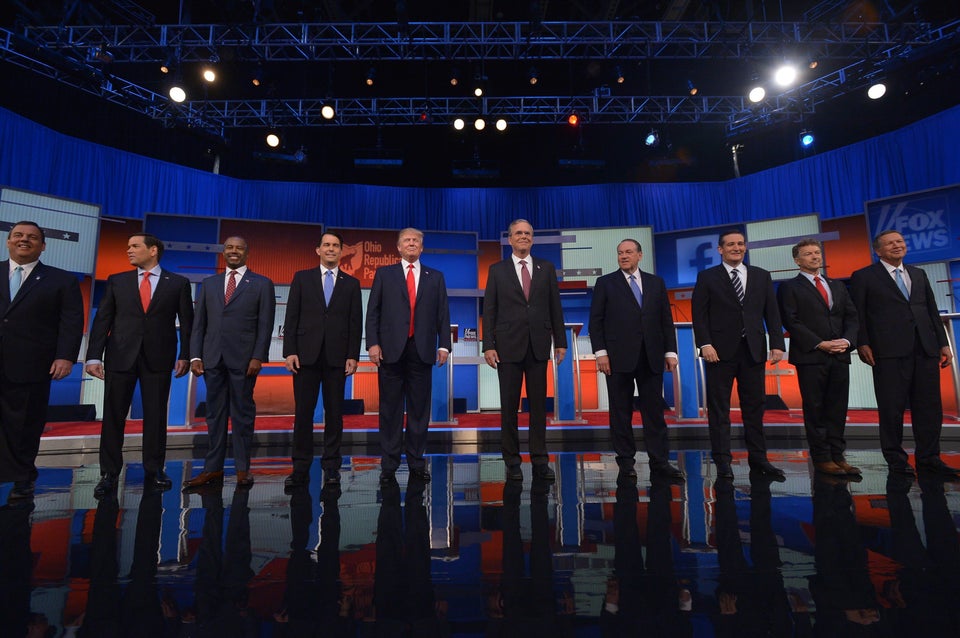 Fox News GOP Debates Aug. 6, 2015
Popular in the Community