New Jersey Gov. Chris Christie (R) apologized Saturday for using the term "occupied territories" at an event hosted by billionaire GOP donor Sheldon Adelson, CNN and Politico report.
Andy Abboud, the senior vice president of Adelson's Las Vegas Sands Corp., told CNN that Christie later apologized for using the controversial term during a private meeting with the megadonor. According to Abboud, Christie said he "misspoke" during his Saturday speech and that he doesn't "believe that."
Politico offered similar details on the meeting:
The source told POLITICO that Christie "clarified in the strongest terms possible that his remarks today were not meant to be a statement of policy."

Instead, the source said, Christie made clear "that he misspoke when he referred to the 'occupied territories.' And he conveyed that he is an unwavering friend and committed supporter of Israel, and was sorry for any confusion that came across as a result of the misstatement."
Adelson was reportedly satisfied with Christie's apology.
Speaking at the Republican Jewish Coalition event at Adelson's Venetian resort in Las Vegas, Christie used the controversial term to describe the West Bank and other areas where Israel has a military presence.
"I took a helicopter ride from the occupied territories across, and just felt personally how extraordinary that was, to understand the military risk that Israel faces every day," Christie said.
However, the Israeli government and many of its supporters do not consider those regions to be occupied, believing the country has legitimate claim to them. Instead, the term is seen by some Zionists as validating Palestine's opposition to Israeli presence in the region.
Christie was one of a number of high-profile Republicans appearing at Adelson's event, including Wisconsin Gov. Scott Walker and Ohio Gov. John Kasich.
Before You Go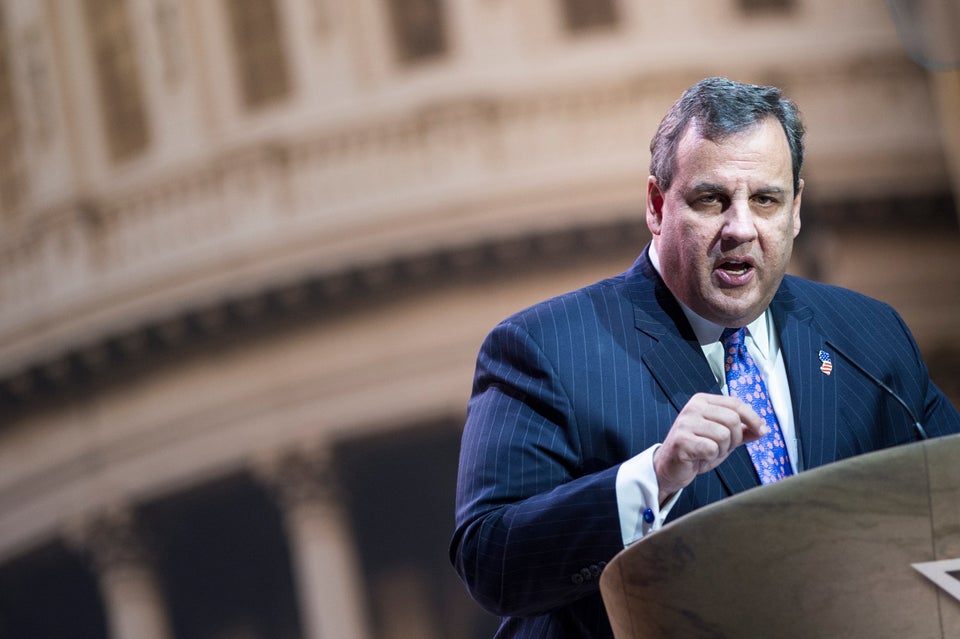 Chris Christie
Popular in the Community