Gov. Chris Christie's (R) approval ratings are continuing to fall among New Jerseyans, dropping 9 points since the Bridgegate scandal, according to a Monmouth University/Asbury Park Press poll released Monday.
Christie's approval rating remains at a relatively healthy 50 percent in the state, but the number represents further attrition since the scandal broke, and a significant drop from his popularity after Hurricane Sandy and during his reelection campaign. Last February, 70 percent of New Jersey adults approved of his performance as governor.
New Jerseyans' initial reaction to the controversy following the closure of access lanes to the George Washington Bridge in Fort Lee, N.J., was somewhat muted, with 48 percent saying in January that they weren't at all bothered by the incident. Since then, however, residents' concerns have continued to mount.
Half of New Jerseyans who've heard about the lane closures in Fort Lee last year now believe Christie was personally involved in the decision-making, up from 34 percent in January. Just a third now believe he's been completely honest about what he knows regarding the incident. Forty-nine percent of New Jerseyans believe Hoboken Mayor Dawn Zimmer's (D) more recent accusation that Christie linked a development deal to Hurricane Sandy aid, while 40 percent do not.
Christie has fallen on other metrics as well. More than half of New Jerseyans now say he's more concerned with his own political future than with governing. Approval of his handling of Hurricane Sandy, a former touchstone of his broad bipartisan support, is down significantly. Just 55 percent are satisfied with his handling of the state's Sandy recovery effort, down from 73 percent last year.
"This hole is getting deeper. Christie's image as the hero of Sandy is now just a fading memory," said Patrick Murray, director of the Monmouth University Polling Institute.
The Monmouth poll surveyed 803 New Jerseyans by phone between Feb. 19 and Feb. 23.
Before You Go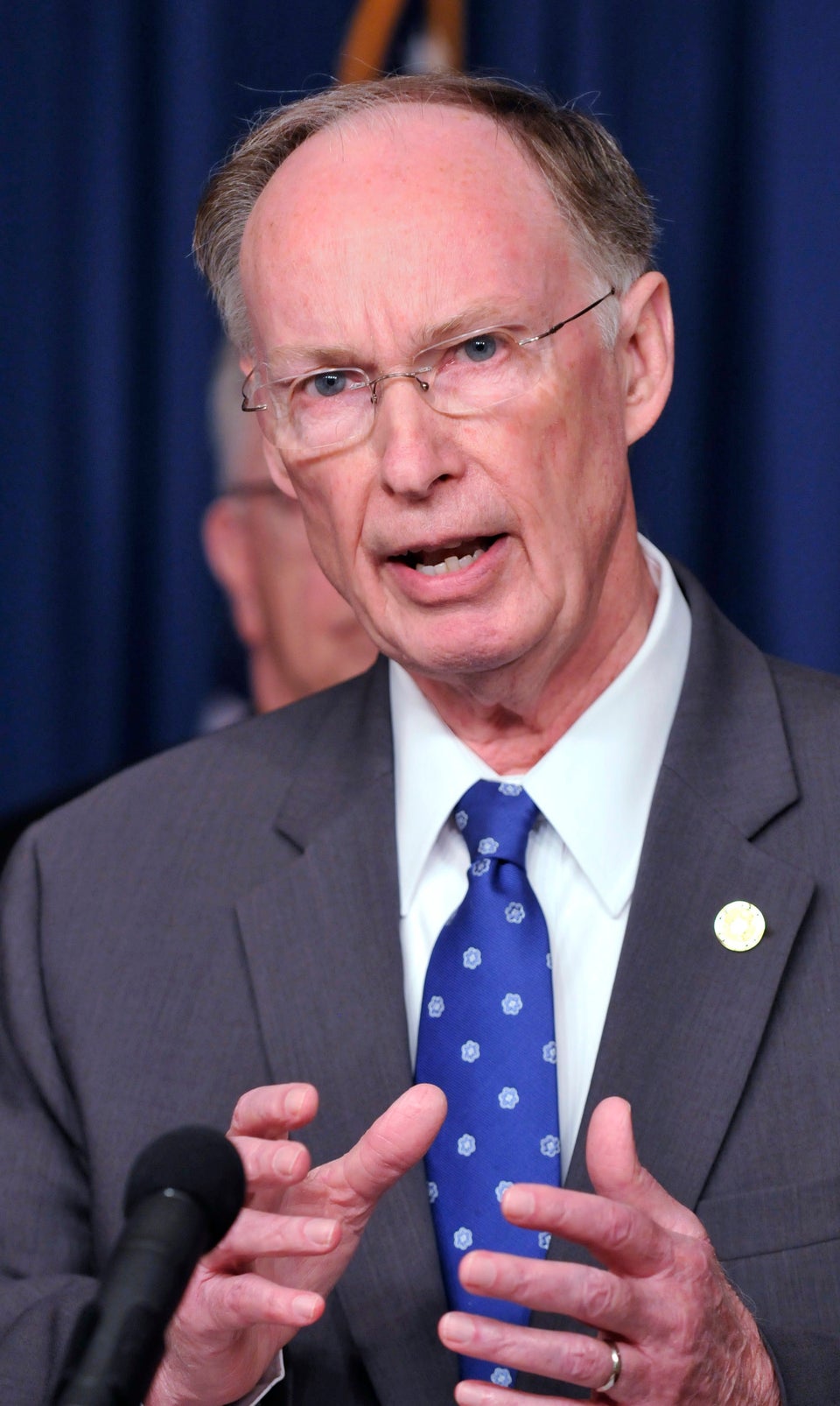 United States Governors
Popular in the Community