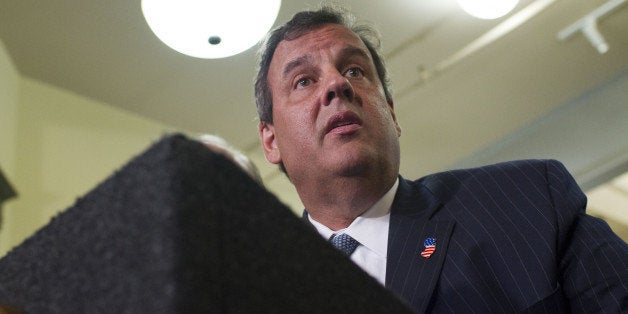 ATLANTIC CITY, N.J., Sept 8 (Reuters) - Governor Chris Christie pushed past a sea of angry protesters on Monday to meet with business leaders and politicians on ways to save troubled Atlantic City, which has lost a quarter of its 12 casinos already this year.
After the closed-door meeting held a week before the expected closure of yet another casino, Christie declined to reveal details of the talks.
"Because I don't want to," he said.
But he would not deny some proposals were discussed, including a proposed casino in the Meadowlands, which would almost certainly siphon business away from Atlantic City, and a major restructuring of Atlantic City government, where the city has seen billions - one councilman says $9 billion - of property tax valuation lost on the tax rolls.
"The fact is, we have work to do," Christie said during opening remarks at the meeting of 30 political and business leaders.
Though CEO's of several major gaming companies were in attendance, one who was invited but notably absent was Trump Entertainment Properties Chief Executive Officer Robert Griffin. The company's Trump Plaza is slated to close Sept. 16 and its Trump Taj Mahal Casino is expected to file bankruptcy, according to Philadelphia's CBS affiliate and the New York Post.
Atlantic City, which once held a lucrative East Coast gambling monopoly, has seen its fortunes fade as nearly 40 casinos have opened in neighboring states. The city's gaming revenue has dropped to $2.8 billion from its 2006 peak of $5.2 billion, according to state gaming regulators.
Christie said the contraction of the gaming market in the face of competition was "inevitable" but that the city still had much to offer.
"It's a $2.5 billion market," Christie said, "and there's still a very active customer base that (gaming companies) would want access to."
Dozens of protesters greeted Christie as he entered the meeting in the offices of the Casino Reinvestment Development Authority (CRDA), an economic development agency that is funded by a tax on casino revenue.
CRDA funds have been used on a variety of projects, including the construction of parking garages, boardwalk improvements, the construction of retail stores, and the purchase of dilapidated homes for demolition.
Protesters want those funds redirected toward property tax relief.
"We want jobs, and we want them to lower the property taxes," said Amy Wu, 51, a dealer at Taj Mahal, who said she pays $8,000 in annual property taxes on her home, which remains damaged by Hurricane Sandy.
The summit occurred on the same day that Christie's acting attorney general issued a directive that allows casinos and racetracks to take bets on sporting events without fear of criminal or civil penalty.
Christie said he agreed with the directive, which came amid an ongoing federal court battle after New Jersey was sued by the NFL and other sports league. (Editing by Barbara Goldberg, Bernard Orr)

Before You Go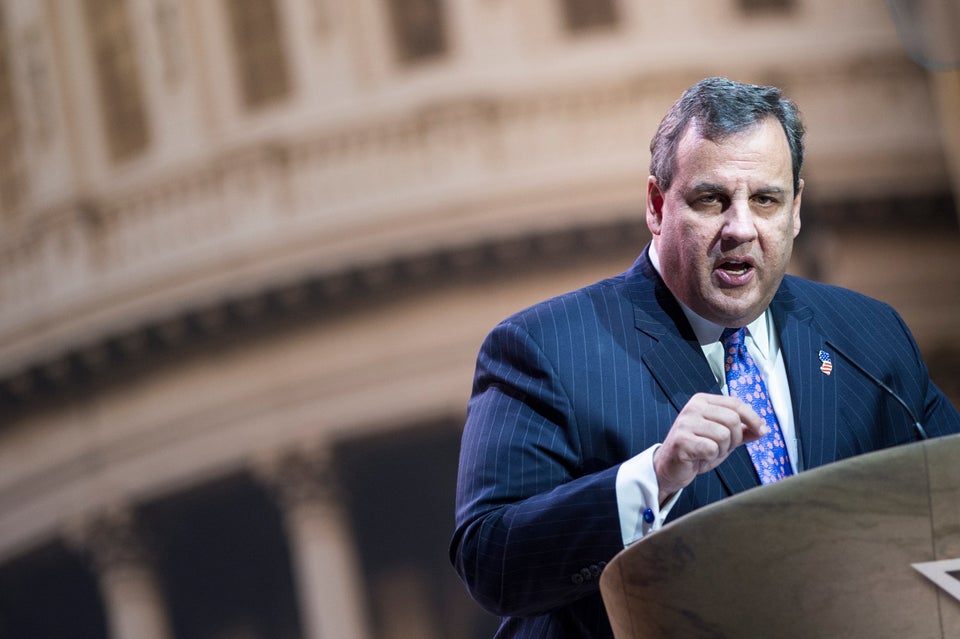 Chris Christie
Popular in the Community