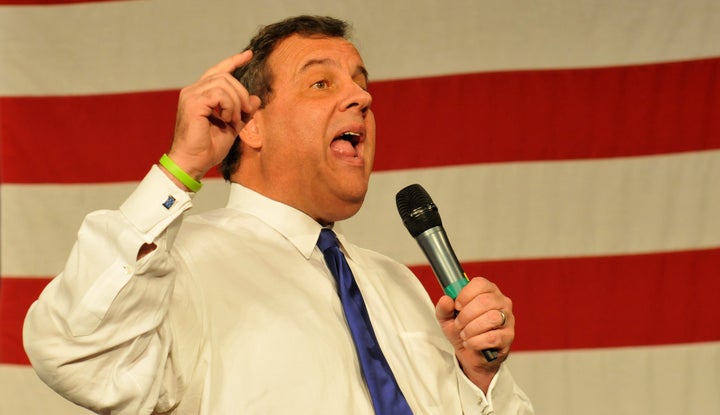 New Jersey Gov. Chris Christie (R) vetoed a package of election reforms passed by the state's Democrat-controlled legislature Monday, arguing the legislation was "thinly-veiled political gamesmanship."
The Democracy Act aimed to implement automatic voter registration when voters apply for driver's licenses. (Eligible voters have the option to opt out before they are automatically registered with Department of Motor Vehicles information.) Only two states -- California and Oregon -- have passed automatic registration bills.
The bill also included provisions creating two weeks of in-person early voting and enacting online voter registration. Voting rights advocates say such measures would help boost turnout, which was 30.4 percent in last year's midterm elections, ranking among the worst in the country. Roughly 1.6 million eligible New Jersey residents are not registered to vote.
Christie's veto wasn't a surprise, as he had said in June that he thought the bill would increase fraud and that he didn't think citizens should be registered automatically. On Monday, he further justified his opposition to the legislation by saying he thought it would be too cumbersome and costly.
"New Jersey taxpayers deserve better than to have their hard-earned tax dollars spent on thinly-veiled political gamesmanship and the State must ensure that every eligible citizen's vote counts and is not stolen by fraud," the governor said in a statement.
The press release announcing his veto said the bill "represents a manifest attempt to use election reform for political gain rather than a genuine bipartisan effort to further improve the State's election system."
Proponents of automatic registration have rejected Christie's fraud argument, saying that such methods have the potential to clean up the state's voter rolls by reducing data entry errors from paper forms. Democratic lawmakers in 17 states and the District of Columbia have introduced their own automatic registration laws, according to the Brennan Center for Justice at New York University School of Law.
"Automatic registration is good for the country, and good for New Jersey," said Myrna Pérez, deputy director of the Democracy Program at the Brennan Center. "The Democracy Act would have made our registration lists more accurate and up to date, and voting more flexible and convenient. We are extremely disappointed Governor Christie chose to veto a bill with these kinds of proven benefits. Instead of passing laws that make it harder for Americans to vote, lawmakers must work to modernize our voting system for the 21st century."
New Jersey Democrats had suggested they would try to put aspects of the package on the ballot as a proposed constitutional amendment in 2016 if Christie vetoed the legislation.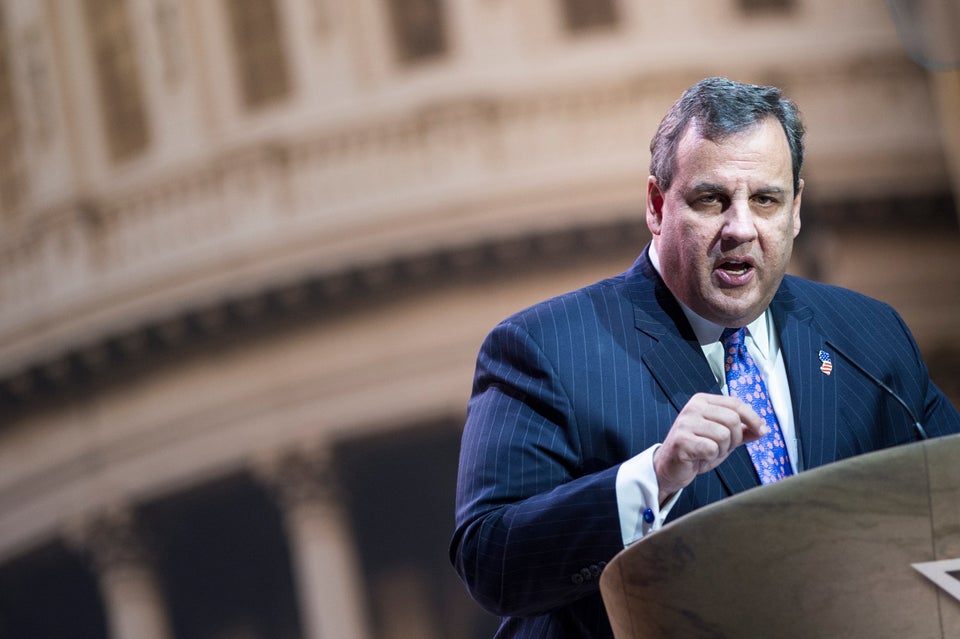 Chris Christie
Popular in the Community