 New Jersey Democrats ended their latest civil war Wednesday as Democratic gubernatorial nominee Barbara Buono and her party rivals reached a truce on a new state party chairman.
Buono's campaign released a joint statement with state Senate President Steve Sweeney (D-West Deptford) announcing a compromise pick for the state chairman's post and that their favored candidates would be ending their separate campaigns. The statement indicated that Passaic County Democratic Chairman John Currie would become the new state party chairman Thursday. Assemblyman Jason O'Donnell (D-Bayonne), Buono's pick, and state Sen. Ray Lesniak (D-Elizabeth), the Sweeney faction pick, have agreed to end their candidacies for the post. The gubernatorial nominee traditionally gets to pick the party chairman after the primary election. Assemblyman John Wisniewski (D-Sayreville), the current chairman, is stepping down.
"Today, we talked and determined that the issues that bind us together are far stronger than any disagreements," Buono and Sweeney said in the statement. "The Democratic Party has long been a champion for working and middle class families and this year's election is far too important to allow party in-fighting to affect our ability to help them. Our focus must be on defeating Governor Christie and winning elections up and down the ticket."
Buono trails Gov. Chris Christie (R) by 30 points in the polls, and in fundraising totals.
At stake is who will control the state party's war chest, which is expected to swell in light of the special U.S. Senate race that will be on the ballot in October. In addition, a defeat for O'Donnell would have been a major blow to Buono, who would become the first gubernatorial nominee to be denied his or her pick for state chairman. Buono and her allies had made a major push for O'Donnell, a 41-year-old career firefighter who is currently Bayonne's public safety director, in recent days. In the past, Buono and Sweeney have been adversaries, and an O'Donnell defeat would have rendered Buono virtually powerless in her own party.
Lesniak, who was state party chairman in the early 1990s, had stressed his ability to raise money through his national contacts. Last week, three dozen Democratic leaders, including some of the most powerful in state government, endorsed Lesniak for the post, saying his experience was right for the party with both a Senate and governor's race underway.
The O'Donnell pick had received initial opposition from party leaders, with Sweeney being the first out of the gate in opposing him. Among the reasons given against choosing O'Donnell were his role in a failed state legislative coup last year and his decision to back Jersey City Mayor Jerramiah Healy (D) in his unsuccessful reelection bid against Mayor-elect Steve Fulop (D) last month. But Currie was also mentioned early on as a compromise candidate.
The war took several bizarre turns, including an accusation by Lesniak in the Star-Ledger on Sunday that Buono and Assemblywoman Bonnie Watson Coleman, a former state party chairwoman, engaged in what he described as "immature and childish" behavior.
Buono spokesman David Turner declined to comment to HuffPost on Lesniak's claims, saying he does not discuss private conversations between lawmakers.
This is a developing story and has been updated.
Support HuffPost
The Stakes Have Never Been Higher
Before You Go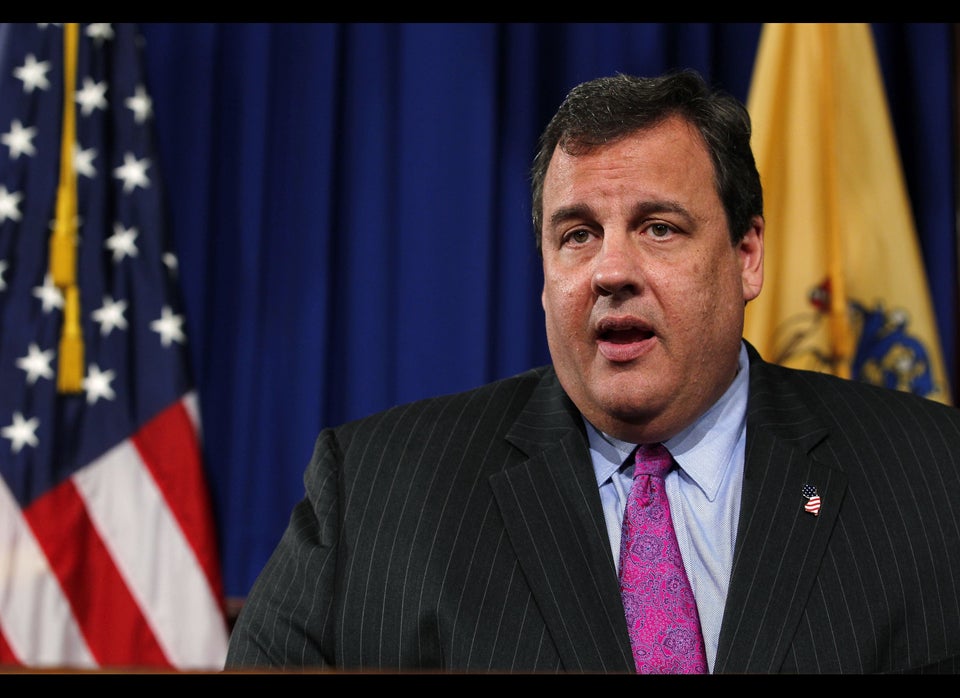 Chris Christie's Greatest Hits
Popular in the Community