 WASHINGTON -- New Jersey Gov. Chris Christie (R), in a speech designed to boost his reelection this year and a possible 2016 presidential candidacy, told Garden State business leaders Thursday night that more bipartisanship is needed in politics.
Christie focused much of his speech on New Jersey's recovery from Hurricane Sandy and a bipartisan response from the state congressional delegation seeking federal funds for the recovery. Christie spoke at the annual New Jersey Chamber of Commerce dinner in Washington, which brought hundreds of business and political leaders from the state to the nation's capital.
"At times we have to use a word that has become a curse word in this town -- compromise," Christie said. "You spend a lot of time in government making your arguments and using the bully pulpit. I am guilty of that as everyone and proud of it. But that brings people together. The frustration that is building up in our country and our state with both parties is palpable."
Christie said people want political leaders to work together and put aside partisanism. Strong political philosophies are needed, he said, but people need to work together. Heading into a reelection campaign against the presumptive Democratic nominee, state Sen. Barbara Buono (D-Metuchen), Christie stressed his record of working with a Democratic-controlled state legislature. He cited how he has worked with Senate President Steve Sweeney (D-West Deptford) and Assembly Speaker Sheila Oliver (D-East Orange). Christie has been mentioned as a leading GOP choice for the 2016 presidential race.
"New Jersey has proven that a strong, principled, conservative governor can work with two strong, progressive leaders in the Legislature and find common ground," Christie said. "We showed the aftermath of Hurricane Sandy that those people who want to get the things done for the people they represent have gained the admiration of the people who put us here."
Christie said Americans want political leaders to deliver government services and to "get something done." He said the lack of compromise in Washington has caused a crisis. "The American people are suffering from at the moment is a lack of trust," he said.
Christie pledged to use the federal funds for hurricane relief "efficiently and effectively." He also pledged a new marketing campaign for Jersey Shore tourism to help the region recover from the storm.
Christie continued his attacks on congressional Republicans for stalling federal aid after Sandy. The congressional response penalized the state for being "too good" in its preparation for the storm and evacuating people, he said.
Some members of Congress said there were too few deaths for the vast damage, he said.
Christie continued praising President Barack Obama's response to the storm. He called the president's work "extraordinary" and noted that Obama put aside partisan politics to work with Chrstie, who had been a top surrogate speaker for Mitt Romney during last year's campaign. Christie began praising Obama in the days before the hurricane in October and has continued.
"The president stood up for this region when it needed to be stood up for," Christie said. "He put aside partisan politics."
Before You Go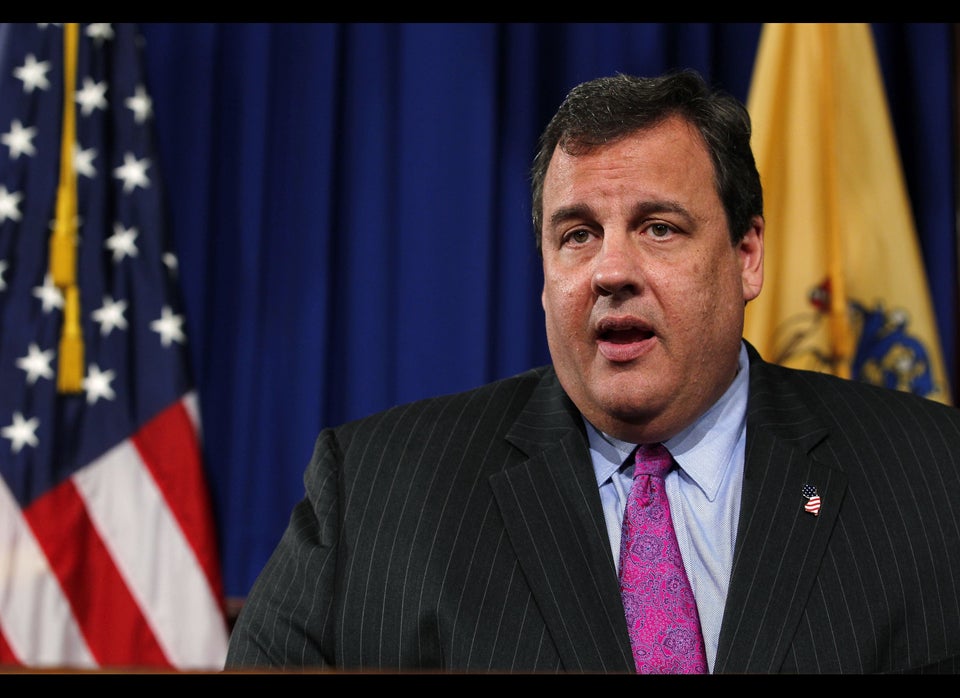 Chris Christie's Greatest Hits
Popular in the Community