NEW YORK, April 2 (Reuters) - Officials in Hoboken, New Jersey, on Wednesday approved a measure that would allow a city attorney to cooperate with investigators probing claims of political intimidation by aides to Republican Governor Chris Christie, a likely White House contender.
The Hoboken City Council voted 7-1 to allow City Attorney Joseph Maraziti to disclose private conversations he had with Mayor Dawn Zimmer, who accuses the Christie administration of withholding federal storm recovery money to pressure her.
The vote came amid worries expressed by some on the council that they did not have enough information about the probe.
"This council has been left in the dark, and that is a major concern that I have," said Councilman Michael Russo. "On the other hand, I think it is imperative that the city of Hoboken participate in not only the state investigation but the federal investigation."
Zimmer, a Democrat, alleges she was threatened by three top Christie aides who told her Hoboken would not get promised money to clean up from 2012's Superstorm Sandy unless she backed a development project favored by the governor.
Zimmer's accusations surfaced in January as Christie's office became the focus of parallel state and federal probes into possibly politically motivated lane closures leading to the George Washington Bridge, which links New Jersey and New York City.
Accusations that members of Christie's inner circle organized the lane closures to punish the Democratic mayor of Fort Lee, New Jersey, at the western end of the bridge, have damaged the moderate Republican's popularity as he lays groundwork for a likely 2016 presidential bid.
Zimmer, a Democrat, claims that in 2103 she was approached by three members of Christie's administration, including Lieutenant Governor Kim Guadagno, who told her Sandy recovery money would not be released unless she approved a massive development plan.
Zimmer said Guadagno told her, "I know it's not right. These things should not be connected, but they are."
Guadagno has denied the allegations.
Zimmer said she discussed the alleged threats with Hoboken attorney Maraziti. The resolution approved on Wednesday would allow him to waive his attorney-client privilege and cooperate with both the federal and state investigations.
Christie has adamantly denied any knowledge of the bridge traffic scheme and has called Zimmer's claims false.
Last week, a private law firm hired by Christie to investigate both the lane closures and the claims made by Zimmer cleared the governor of any wrongdoing.
Zimmer called the findings "sadly predictable" and a "one-sided whitewash." (Additional reporting by Daniel Kelley in Philadelphia; Editing by Alex Dobuzinskis and Lisa Shumaker)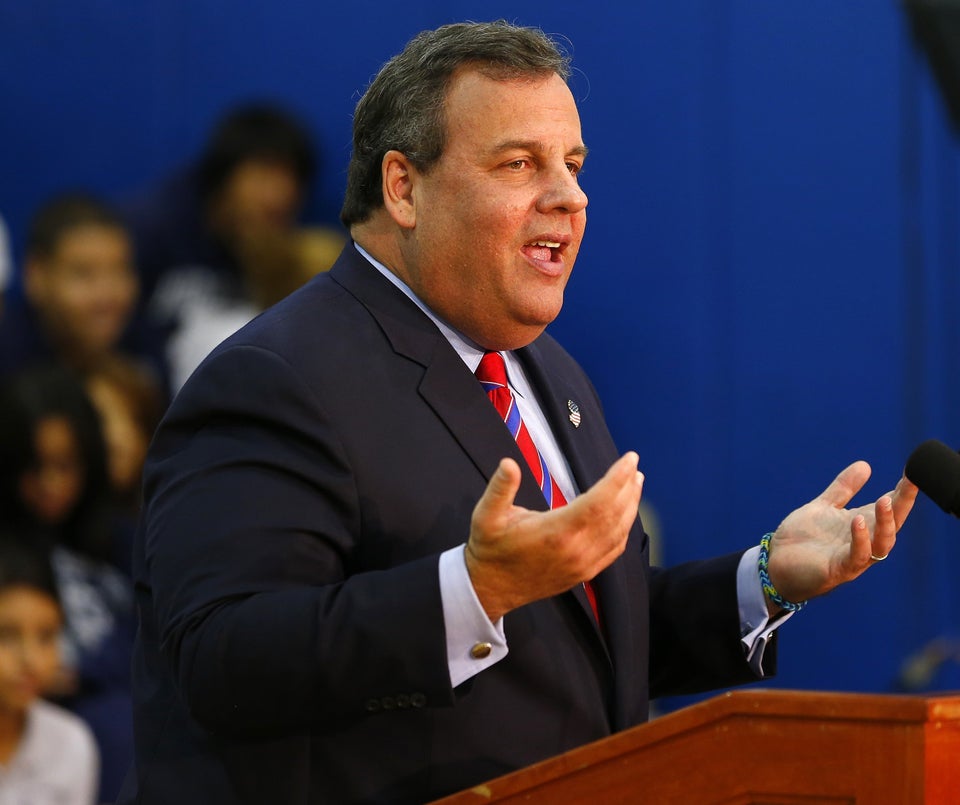 Chris Christie Is Absolutely Shocked
Popular in the Community