NEW YORK, April 9 (Reuters) - Most New Jersey voters believe an internal investigation clearing Governor Chris Christie of any wrongdoing in a scheme to snarl traffic on one of the world's busiest bridges was a "whitewash," according to a poll released on Wednesday.
Christie, a likely 2016 Republican presidential contender, continues to be dogged by the so-called Bridgegate scandal in which top advisers shut down lanes to the George Washington Bridge in what was suspected of being political payback, according to a survey by Quinnipiac University Poll.
An internal review commissioned by Christie into the lane closures last month cleared the governor and his current staff, placing blame for the scheme on two former aides.
But 56 percent of those who participated in the Quinnipiac survey believe the internal review was a "whitewash," compared with 36 percent who said it was a "legitimate investigation."
The lane closures have also continued to hurt the outspoken Republican's once-soaring popularity among voters in New Jersey, a heavily Democratic state, with the governor priding himself as being a politician who can work across party lines.
Christie's approval rating stood at 49 percent, with 44 percent disapproving of his job performance, the poll found.
Christie's approval rating has dipped six points since January, when the Bridgegate scandal erupted, and was down 25 points from its all-time high of 74 percent in February of 2013, the poll found.
State and federal investigators are also looking into the September traffic scheme and allegations of abuse of power within the Christie administration.
Christie, accused by critics of strong-arming political foes, received his worst-ever "bully" score, with 48 percent of those polled saying they think he leads partly by intimidation, the survey found.
But New Jersey voters continue to believe Christie when he said he did not call for the epic traffic jams, apparently designed to punish the Democratic mayor of Fort Lee, New Jersey, who didn't endorse his re-election.
Sixty-four percent of those polled said Christie did not order the lane closures, but 51 percent said they believe he was aware of what his aides were doing, according to the survey conducted April 2-7.
The survey also found that voters believe allegations made by a New Jersey mayor who said she was pressured by a Christie deputy to endorse a real estate development deal in her city.
A majority of those polled, 57 percent, said they believe Dawn Zimmer, the Democratic Mayor of Hoboken, who claims she was told her city would not get relief money to clean up from 2012's Superstorm Sandy unless she backed the project.
The Christie administration has denied the allegations. (Reporting by Victoria Cavaliere; Editing by Ken Wills)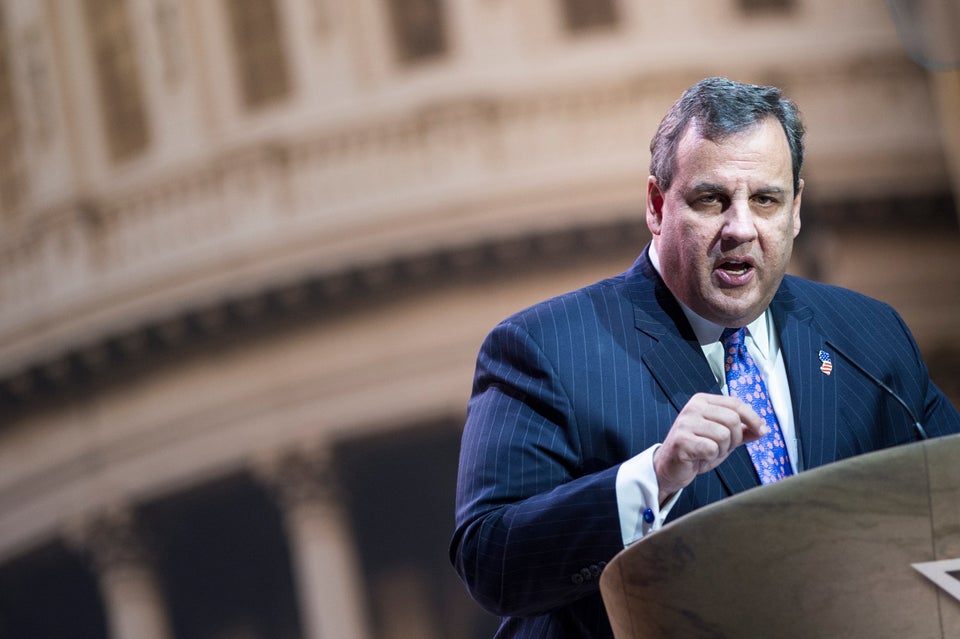 Chris Christie
Popular in the Community