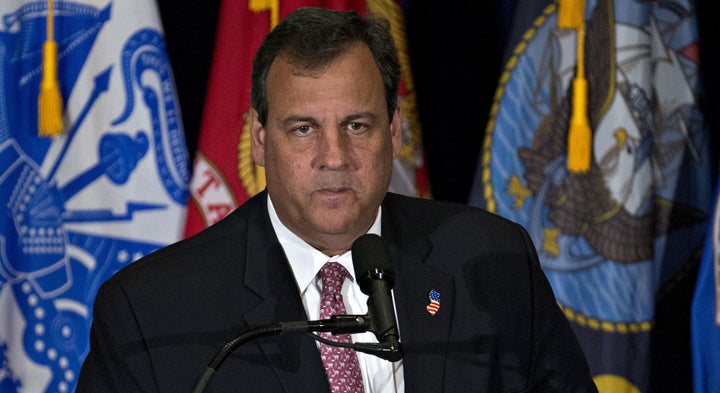 New Jersey Gov. Chris Christie (R) knew that members of his administration were involved in a dangerous and vindictive plan to shut down lanes of the busy George Washington Bridge in 2013, prosecutors said Monday.
The U.S. attorney's office made the allegation Monday for the first time, in the opening of a trial for two Christie administration officials accused of carrying out the plot and then covering up, The New York Times reported. The aides' lawyers have also said Christie knew what they were doing as it was happening, which Christie denies.
"The evidence will show that ... they bragged about the fact that there were traffic problems in Fort Lee and that Mayor [Mark] Sokolich was not getting his calls returned," Assistant U.S. Attorney Vikas Khanna said. 
The George Washington Bridge connecting Manhattan to Fort Lee, New Jersey, is the busiest in the country. So it was significant when, in September 2013, two of the three access lanes were shut down. The change created significant problems on the New Jersey side of the bridge and was ordered without notifying police, emergency officials or officials on the New York side of the Port Authority's leadership.
Christie officials originally tried to claim that the closures were part of a traffic study ― an excuse that was soon debunked. The real motive, political payback, was revealed shortly afterward.
Bill Baroni, Christie's top official at the Port Authority, was also fully aware of what messing with the bridge would do to Fort Lee. Mark Sokolich, the city's Democratic mayor, had written to Baroni in November 2010 to complain of ongoing traffic problems. 
Prosecutors Monday said Baroni and Wildstein had bragged to the governor about the closures and admitted they were designed to "mess" with Sokolich, according to The New York Times. 
There have long been indications that Christie may have known more than he was letting on. A top aide to Christie privately told a colleague that the governor lied at a December 2013 news conference when he said no one on his senior staff knew about the lane closures. 
"He just flat out lied about senior staff and [campaign manager Bill] Stepien not being involved," Christie staffer Christina Renna texted. 
"And if emails are found with the subpoena or ccfg [Chris Christie for Governor] emails are uncovered in discovery if it comes to that it could be bad," she added. 
Baroni and Bridget Anne Kelly, Christie's former deputy chief of staff, are currently on trial.
Calling all HuffPost superfans!
Sign up for membership to become a founding member and help shape HuffPost's next chapter
BEFORE YOU GO