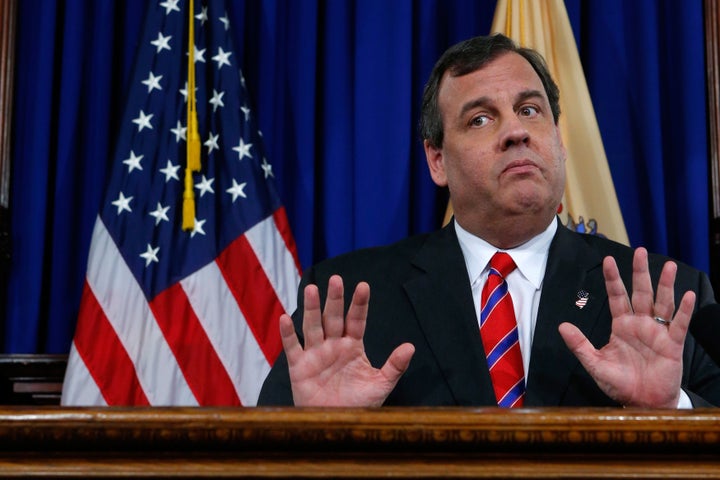 NEWARK, N.J. ― New Jersey Governor Chris Christie was told about the lane closures that led to the "Bridgegate" scandal a month before they occurred, a former aide testified on Friday, contradicting Christie's statements that he only learned about them afterward.
Bridget Kelly, the governor's former deputy chief of staff, told jurors in federal court in Newark that she discussed the plan to shut down access lanes at the George Washington Bridge with Christie in August 2013, and again in September as it was ongoing.
Kelly, who is on trial for her alleged role in the plot, said she believed at the time that the closures were a legitimate traffic study, not a politically motivated scheme, and described it as such to Christie.
Prosecutors have charged Kelly and former Port Authority of New York and New Jersey executive Bill Baroni, Christie's highest-ranking political appointee at the transportation agency, with creating massive traffic gridlock in Fort Lee, New Jersey, as payback after the town's Democratic mayor, Mark Sokolich, refused to back Christie's 2013 re-election campaign.
Christie has denied any knowledge of or involvement in the plot, but the resulting scandal helped torpedo his bid for the Republican presidential nomination. He is currently a top adviser to Donald Trump, the Republican nominee.
Kelly testified that former Port Authority executive David Wildstein, the confessed mastermind, told her he was planning to close down lanes to test out alternative traffic patterns. He said he envisioned a news conference where Christie could take credit for lessening commuting time at the bridge and asked her to run the study by Christie, according to Kelly.
Kelly said Christie told her the study sounded fine on the afternoon of Aug. 12. The next morning, Kelly sent what is now an infamous email to Wildstein in which she said, "Time for some traffic problems in Fort Lee."
But Kelly said on Friday she was simply adopting the language that Wildstein often used when talking about possible gridlock.
"When you said, 'Time for traffic problems,' was that intended to be a code to punish Mayor Sokolich?" asked Kelly's attorney, Michael Critchley.
"Absolutely not," Kelly replied, adding that if she had chosen the words "traffic study" instead, she might not be in court.
Kelly also partially corroborated Wildstein's testimony that he and Baroni discussed the lane closures with Christie as they were occurring on Sept. 11.
(Reporting by Joseph Ax; Editing by Andrew Hay)
Before You Go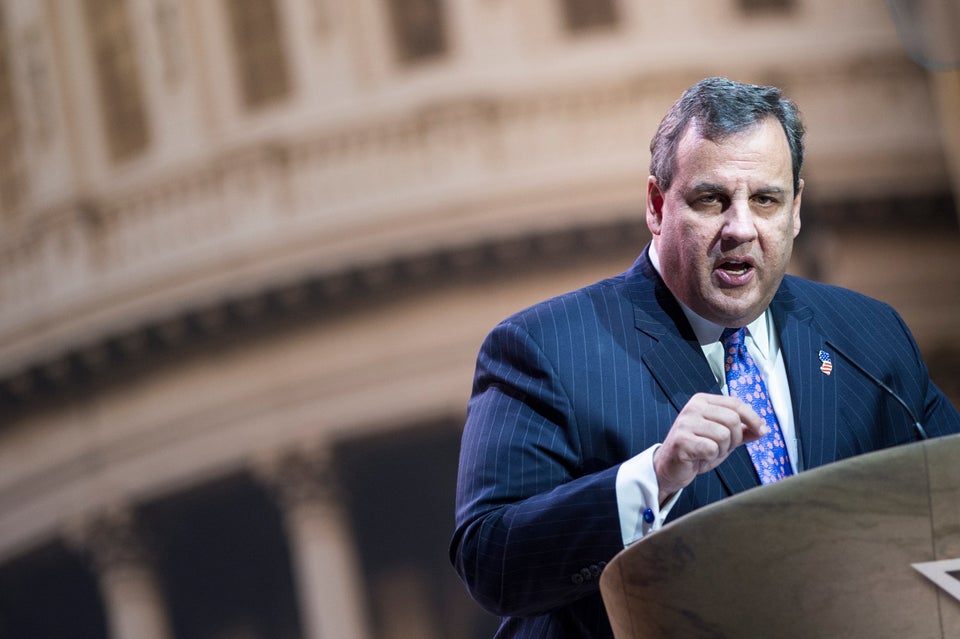 Chris Christie
Popular in the Community