NEWARK, N.J., May 4 (Reuters) - A former top aide and a former ally to New Jersey Governor Chris Christie pleaded not guilty on Monday to charges related to the George Washington Bridge closure scandal that has stained the prominent Republican's image.
Bridget Kelly, his former deputy chief of staff, and Bill Baroni, former deputy executive director of the Port Authority of New York and New Jersey, face a nine-count federal indictment that includes conspiracy and wire fraud.
David Wildstein, a former senior Christie appointee to the Port Authority, pleaded guilty on Friday to conspiracy stemming from the political scandal known as "Bridgegate."
The charges are the first stemming from the September 2013 shutdown in Fort Lee, New Jersey, of access lanes to the world's busiest bridge which spans the Hudson River between Fort Lee and upper Manhattan in New York City. School buses, ambulances and commuters were delayed for hours, and traffic was snarled for days.
Prosecutors say Wildstein, Kelly and Baroni conspired to punish the mayor of Fort Lee for refusing to endorse Christie's re-election campaign and decided that shutting down bridge lanes on the first day of school would maximize congestion in his town.
Christie has maintained he knew nothing about the scheme, but it has dealt a blow to his White House aspirations. An early favorite in what is becoming a crowded Republican presidential field for 2016, he has lately lagged other possible contenders.
A poll released on Monday showed most New Jersey residents believe Christie was involved in the decision to close the bridge lanes or at least knew about it at the time.
The Monmouth University Poll showed Christie's overwhelmingly high approval ratings in the wake of Superstorm Sandy in 2012 have dropped by half.
Christie fired Kelly last year after release of an e-mail in which she told Wildstein it was "time for some traffic problems in Fort Lee."
The Port Authority is the bistate agency charged with overseeing the management of the metropolitan New York area's airports, bridges and tunnels.
Kelly and Baroni, each wearing business attire, attended Monday's arraignment in U.S. District Court in Newark, where they pleaded not guilty and were ordered to post $150,000 bonds and surrender their passports. A trial date was set for early July.
Outside of the courthouse, Baroni proclaimed his innocence to the media.
"I would never risk my career, my job, my reputation for something like this," he said, adding that he planned to testify in his own defense at trial.
Kelly's lawyer Michael Critchley said the government's case relied on the testimony of Wildstein, who he called "a flawed narrator." (Additional reporting by Hilary Russ; editing by Ellen Wulfhorst and G Crosse)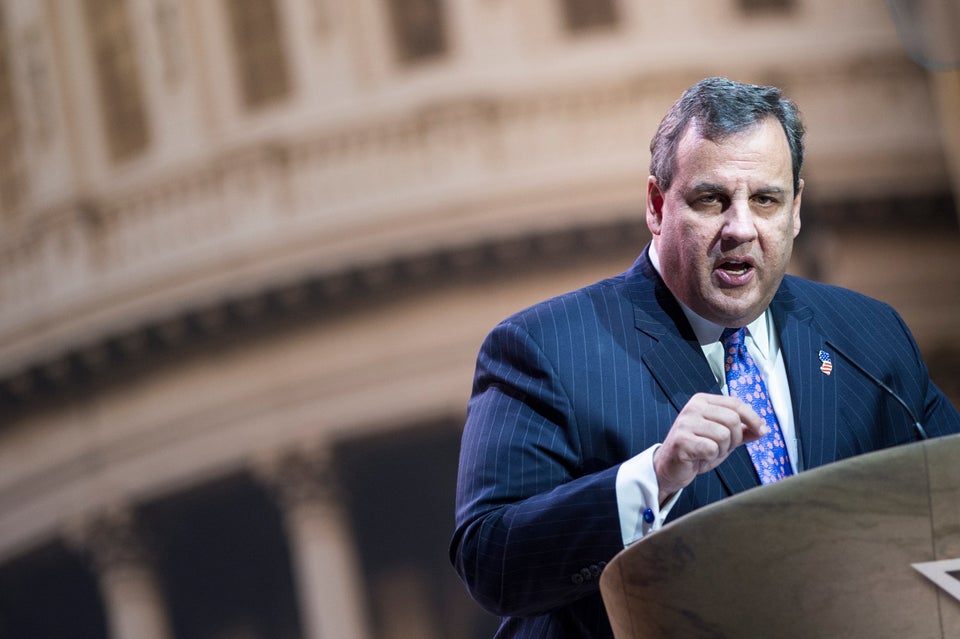 Chris Christie
Popular in the Community