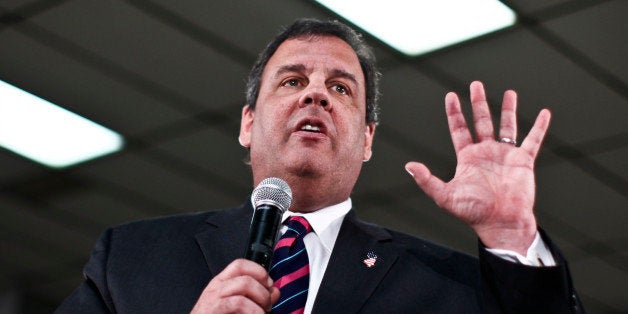 The N.J. Working Families Alliance, a grassroots coalition of labor unions and community organizations, launched a critical bumper sticker campaign against New Jersey Gov. Chris Christie (R) on Friday to remind "our friends and neighbors every day of Governor Christie's abuse of power," according to the group's website.
"If you can read this ... Chris Christie probably ordered another traffic jam," the bumper sticker reads.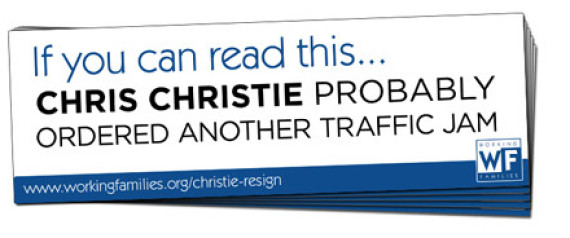 "Even with subpoenas flying and people pleading the 5th left and right, Gov. Chris Christie would really like you to forget all about Bridgegate," the N.J. Working Families Alliance said in a press release on Friday.
The campaign offers a free bumper sticker and asks for donations for additional stickers in an effort to keep Christie from sweeping "this scandal under the rug." More than 2,000 bumper stickers have been ordered thus far, according to Working Families' Joe Dinkin.
Christie, whose office is being investigated for its role in the potentially politically-motivated closure of four traffic lanes in October, has faced a considerable drop in approval ratings, falling nearly 20 percent since his re-election last year.
At his first town hall meeting last Thursday since the explosion of the George Washington Bridge scandal, Christie avoided any mention in his opening remarks of the controversy, focusing instead on the federal government's allocation of aid after Superstorm Sandy.
Five Christie allies have been fired in relation to the Bridgegate scandal, including the governor's top Port Authority appointees, Bill Baroni and David Wildstein.
The N.J. Working Families Alliance's press release called the bridge closure "a reckless, stupid stunt and a stunning abuse of power."
"Chris Christie claims he was ignorant of what his closest friends and advisers were up to, and now he's trying to 'move on' with a cross-country blitz of ritzy fundraisers," the group said. "Let's make sure there are cars with these bumper stickers in sight wherever his motorcade takes him."
CORRECTION: This post has been updated to reflect the group's name is N.J Working Families Alliance, not Working Families Party.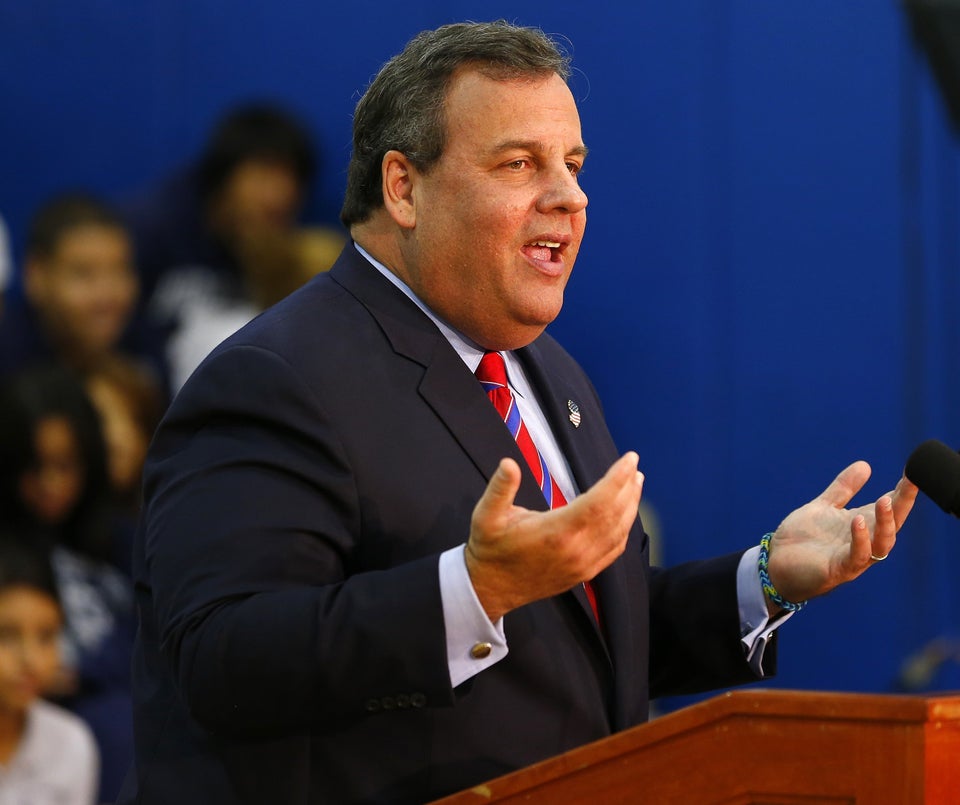 Chris Christie Is Absolutely Shocked
Popular in the Community