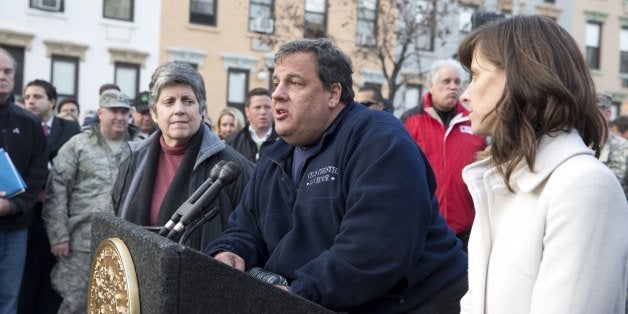 When it comes to climate change, New Jersey Gov. Chris Christie (R) has been wishy-washy, at the least.
"Climate change is real…[and] impacting our state," he said in August 2011. "Human activity plays a role in these changes."
But when asked about climate change's role in Hurricane Sandy, which ravaged his state in 2012, Christie was dismissive. "It's not a main concern for me," he said. "Now maybe, in the subsequent months and years, after I get done with trying to rebuild the state and put people back in their homes, I will have the opportunity to ponder the esoteric question of the cause of this storm."
And yet his state officials are more than willing to acknowledge the reality of climate change, and plan for the threats it poses to New Jersey.
The state's new draft Hazard Mitigation Plan, which the New Jersey Office of Emergency Management released on March 11, includes a section on climate change impacts. It notes that the state has seen an increase in average annual temperatures of 1.2 degrees Fahrenheit (above the baseline average between 1970 and 2000), and anticipates that the average annual temperature in the state will increase of 3 to 5 degrees above that baseline by 2050. It also notes that average precipitation in the state increased five inches in the period of 1971 to 2000, which is 12 percent higher than the average from 1895 to 1970. The frequency of heavy precipitation events has also increased. The plan warns that these changes mean the state "may experience more flooding events."
"Future climate change may also lead to sea level rise which could lead to more frequent and extensive flooding," the plan says.
Sea level rise increases the risks coastal communities face from coastal hazards (floods, storm surges, and chronic erosion). It may also lead to the loss of important coastal habitats. The historical rate of sea level rise along the New Jersey coast over the past 50 years was 0.12 to 0.16 inches per year. Future rates are predicted to increase to 0.5 inches/year (Miller and Kopp 2013). By 2050, the sea level is expected to rise 16 inches from the current mean (Rutgers 2013).
The plan also states that, "According to NASA, warmer temperatures may lead to an increase in frequency of storms, thus leading to more weather events that cause coastal erosion."
Every state has to submit a hazard mitigation plan to the Federal Emergency Management Agency in order to be eligible for disaster recovery assistance and mitigation funds. New Jersey's last plan was released in 2012, but was put together before the state was hit by Hurricane Irene in 2011 and Sandy in 2012.
The fact that the state's plan even acknowledges climate change at all might be a surprise to some Christie watchers. But some environmentalists in the state say that the plan falls far short of what's needed. The document "offers no plan to address flooding that will inundate some of the most populous Jersey Shore stretches," the group Public Employees for Environmental Responsibility said in a statement. "The plan is studded with obligatory references to scientific findings on the effects of climate change but does not integrate that science into state planning or changes in building codes, project designs, regulations, or plans to spend billions of federal aid dollars."
Before You Go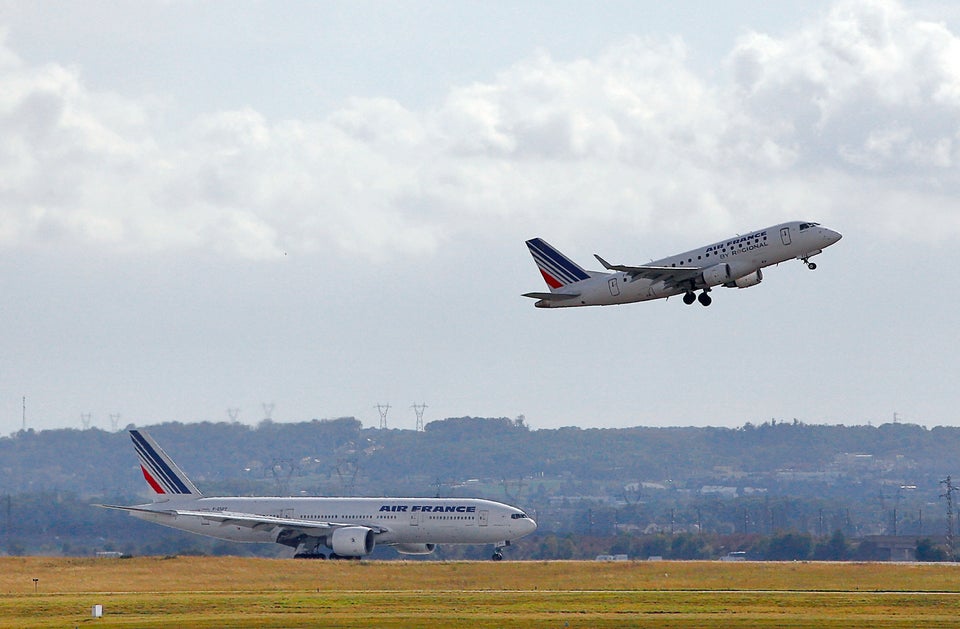 Connect The Dots On Climate Change
Popular in the Community