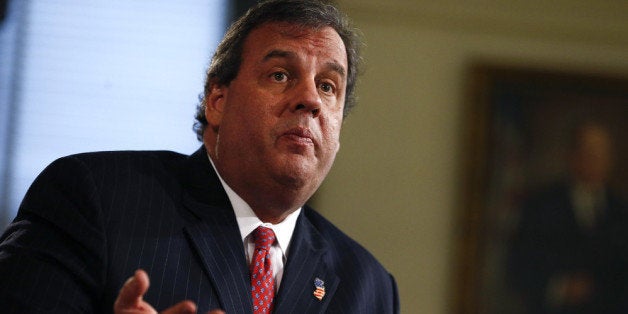 Crack-ups and comebacks. There are no two commodities that the political media loves more. Their culture now moves seamlessly between, "What about your gaffes?" to, "When and how will you turn this around?" Strung between these vicissitudes are what we conventionally refer to as "The Narrative," which reduces our politics to a pulpy telenovela concerning our cast of affluent political celebrities as they rise, fall, rise again, lather, rinse, repeat.
Today, it's New Jersey Gov. Chris Christie (R) who finds himself at the nadir of his political career. Leaked emails between his deputy chief of staff and his various Port Authority of New York and New Jersey appointees have fully implicated them (if not him) in a bizarre political vendetta against the Democratic mayor of Fort Lee. His crime: Not proffering a Christie reelection endorsement in a manner deemed fitting. The Christie aides' odd plan, speculated upon for months by curious regional reporters and blown into the spotlight by these emails, was to close lanes on the New Jersey side of the George Washingon Bridge, drown the town of Fort Lee in a four-day apocalyptic traffic jam, and write the whole thing off to the public as a traffic study.
As Dave Weigel noted a few hours before Christie's lengthy press conference Thursday, "The media's ready for a Chris Christie comeback story." And there is one reason and one reason only that Christie may even be extended a comeback opportunity at this point -- he is a political celebrity who figures heavily in a future presidential race. Because of this, the media would like to see Christie go through his own private Stations Of The Cross. Should he perform this ritual to their satisfaction, they shall lift him up, dust him off, and set him back on that 2016 path.
I'll warn you: If you resolve yourself today to taking a drink every time someone says, "This scandal has made Christie a better politician," you might not make it to 2016 yourself.
And so, all over the media landscape, and long before Christie took the stage on Thursday, the terms by which the comeback story would be permitted were already set: Christie had to apologize, he had to use the word "sorry" in so doing, he had to smoke his errant deputy chief of staff, and he had to put on a convincing demonstration of both anger at the whole sodding situation and personal contrition.
That is what constitutes, for the purpose of our discussion, "presidential" behavior for this occasion. And if that seems like a staggeringly low bar, well, you're right. But that was, essentially, what was required of Christie on Thursday -- doing the bare minimum.
(Between his press conference and the U.S. Senate voting to actually consider taking up the issue of helping the long-term unemployed continue to be able to obtain food and remain sheltered from the winter, we are, in 2014, off to a banner year in bare-minimum-doing. You get the feeling that anything is possible, so long as "anything" is obvious.)
Thursday's exercise could have gone a little better for the New Jersey governor. Christie, for whatever reason, hung out at his presser for what seemed like an interminable amount of time (he eventually got around to talking about his iPad!), and like an operatic note held too long, there were moments where his voice broke.
For instance, he rather forthrightly vowed to go to Fort Lee and apologize to its aggrieved mayor face-to-face, which would have come off like a solid, go-the-extra-mile gesture, had he not undercut his sincerity by denigrating that mayor as a completely insubstantial fellow that he could not have "picked out of a lineup." Here's a pro-tip for the governor: When the scandalous behavior is coming from inside your own house, don't put the victim of those scofflaws in a metaphoric "lineup."
In addition, Christie, for reasons that I cannot even begin to fathom, continued to maintain that the "traffic study" -- now known far and wide as nothing but the cover story for a vengeful con -- might have actually been a real thing. At one point, he even said, "I don't know if this was a political vendetta that morphed into a traffic study." He doesn't? How would something like that work, exactly? Prick up your ears, arsonists! If you want to morph into a fire-scientist, you just have to become really data-driven.
And there were plenty of moments when Christie's answers raised more questions. If his senior staffers were really a tight-knit "family" in a "circle of trust," then how come no one managed to ferret out this strange vendetta? If Christie spent "two sleepless nights" in a period of "soul searching," then what was the thing that precipitated the first sleepless night? This news didn't break until yesterday morning. These unforced errors pretty much occurred because of Christie's decision to ramble on and on in an apology that probably would have been more powerfully executed if it had been delivered in the style of the short, sharp shock. (Perhaps the terminated deputy chief of staff is the person who governs the governor's prolixity?)
But has Christie set himself up for the comeback turn in his media narrative? Well, don't forget, everything could go kablooey for Christie at any given moment. Another leaked email or a sworn statement that definitively puts Christie at the center of this nonsensically pointless display of vindictiveness, and you can count on him being banished to the Land Of Historical Footnotes.
Barring that sort of disaster, however, the comeback path is possible. Think of it this way: He didn't quite stick the landing, but all the technical elements that were required of him -- the apology, the firing, the taking-of-responsibility overture, a description of the steps he'd take next, and a few go-the-extra-mile offers -- were all there.
But how much will it matter? The simple fact is that here is where "The Narrative" shows limits in its salience and reach. The issue of whether Christie has done enough to qualify for a comeback is a discussion that will take place on cable news panels, by and for professional political thought-havers, before a microscopic audience of actual living, breathing humans. It's essentially an exercise of pundit one-upmanship. If I had to write a script for it, it would go something like this:
"You know," says one panelist, "I was there at Christie's turning point suggesting that he demonstrate his anger, remorse, and indulge in a little self-flagellation, because that's leadership!"

"You are, indeed, to be congratulated," says another. "That was, indeed, particularly savvy of you. If you must know, I feel savvy myself, just for acknowledging this."

"Actually," says a third, "I was particularly fond of my prescriptives. To be frank, I felt that they were even savvier than yours."
And the fourth person on the panel is probably Peggy Noonan.
I don't know if the broader electorate cares enough about that particular discussion to tune in. Buzzfeed's Ben Smith offers some important perspective here. "Sure," he writes, "[Christie] can save his governorship, and maybe claw his way back to the status of an unusually effective governor of New Jersey, a guy who gets his way in Trenton, controls the local Republican Party, wins more policy fights in the state legislature than he loses":
But politicians don't get that many moments in the national spotlight. Voters don't have the time or interest, this far out, to know more than one or two things about these remote media figures. And now, if anyone knows anything about Chris Christie, it's that he closed a bridge.
It's nevertheless naive, of course, to just write Christie off. Barring further disclosures that wreck him, he's still a man with the opportunity to act, and through those actions, reveal a man that voters can once again get behind. My advice is to tune out all of the easily declaimed declarations of Christie's survival or demise that will issue from the media on this matter over the next 96 hours. In fact, The Daily Beast's Jamelle Bouie, in a revision of a previous position in which he asserted that Christie was "done," puts it calmly, realistically, and well:
As for Christie's presidential chances? They're still intact. But this scandal makes him vulnerable in a way that wasn't true last week, and certainly wasn't true on Election Day, 2013. More than anything, party elites want to hitch their wagon to someone who can win, and someone they can trust. There are other candidates who fit this bill -- Scott Walker, chief among them -- and those elites might respond to this scandal by giving them a second look.
That sounds about right. So don't call it a comeback. We could be here for years.
Before You Go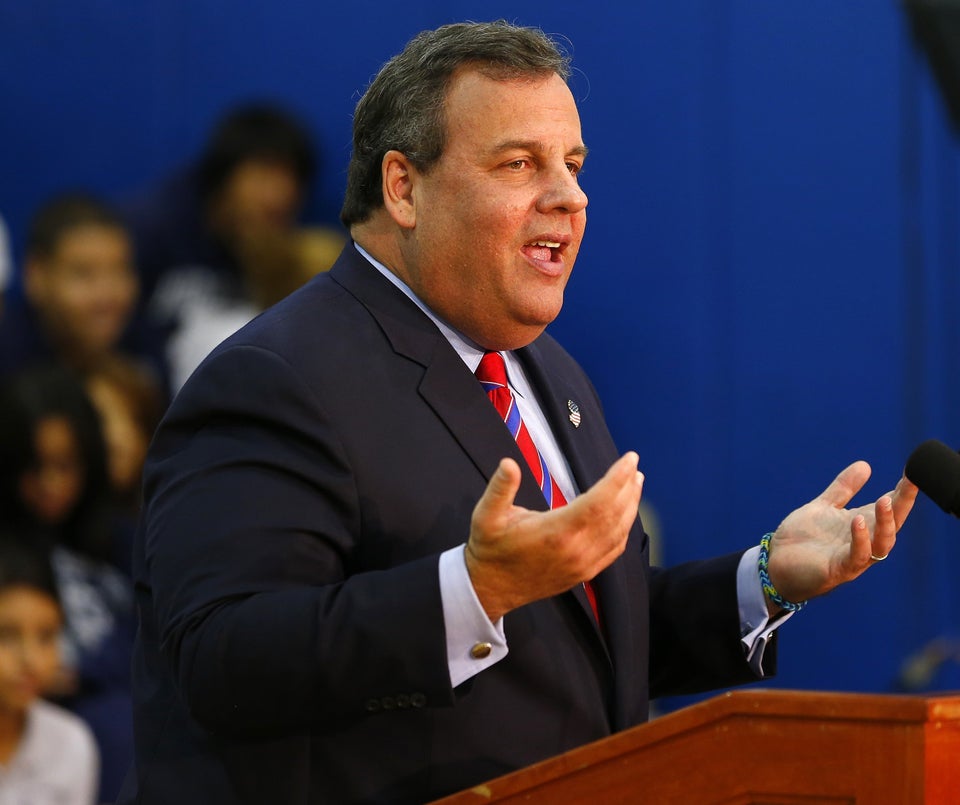 Chris Christie Is Absolutely Shocked
Popular in the Community