New Jersey Gov. Chris Christie (R) said Thursday he wants his state to dump the Common Core State Standards, nearly five years after its board of education adopted them.
Speaking at Burlington County College in Pemberton, New Jersey, the likely presidential contender said the controversial academic benchmarks are "simply not working." Instead, he called for measures that "are even higher and come directly from our communities."
"It's now been five years since Common Core was adopted and the truth is that it's simply not working," Christie said. "It has brought only confusion and frustration to our parents and has brought distance between our teachers and the communities where they work. ... Instead of solving problems in our classrooms, it is creating new ones."
Christie initially supported the controversial academic standards, but has expressed concerns in recent months about how they have been playing out in his state. The Common Core State Standards -- developed by a group of governors and state education chiefs -- were designed to make sure students around the country are held to similar benchmarks and have been adopted in a majority of states.
In recent years, the standards have become increasing politically polarized, as conservative activists and politicians cite them as an example of federal overreach. Indeed, while the Common Core Standards were not developed by the federal government, the Obama administration incentivized states to adopt higher standards by tying them to federal education funding.
"I have heard far too many people -- teachers and parents from across the state -- that the Common Core standards were not developed by New Jersey educators and parents," Christie said. "As a result, the buy in from both communities has not been what we need for maximum achievements. I agree. ... In my view, this new era can be even greater by adopting new standards right here in New Jersey -- not 200 miles away on the banks of the Potomac River."
Christie wants the New Jersey education commissioner, David Hespe, to assemble a group to develop new standards for the state, according to Time.
"We're doing Common Core in New Jersey and we're gonna continue," Christie said in 2013. "This is one of those areas where I've agreed more with the president than not, and with Secretary [of Education Arne] Duncan. They haven't been perfect on this, but they've been better than a lot of folks have been. ... I think part of the Republican opposition that you'll see in some corners in Congress is that knee-jerk reaction that's happening in Washington right now, that if the president likes something, then the Republicans in Congress don't."
Either way, it is not clear how much opinions about Common Core may impact the presidential prospects of Christie or any other potential nominee. When Bloomberg and Purple Strategies interviewed a small, Iowa-based focus group this month about Bush's position on the Common Core, participants didn't seem to care much about the issue. In a February NBC/Marist poll, 65 percent of registered voters in Iowa said they would find it acceptable if a candidate supported the Common Core.
Before You Go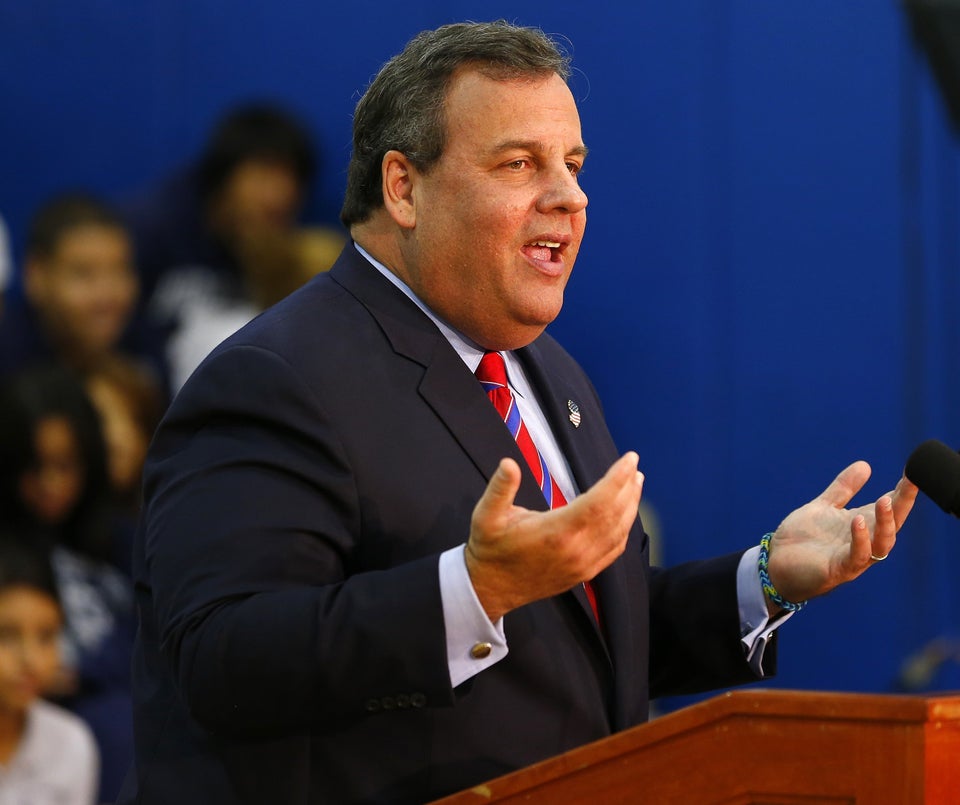 Chris Christie Is Absolutely Shocked
Popular in the Community