New Jersey Gov. Chris Christie made a surprise endorsement of Donald Trump on Friday, despite the fact that he hasn't been so enthusiastic about the GOP frontrunner in the past.
Traveling on Christie's campaign bus in New Hampshire last year, The Huffington Post's Scott Conroy listed off a few of Trump's most racist and xenophobic moments, and asked Christie whether or not he thought Trump was playing to the worst fears of Americans.
"I think he's just being himself. You can characterize that however you want, and everybody will have their own opinion," Christie said. "But I can tell you, people ask me all the time, because they know I've known him for 14 years, 'What's he really like offstage?' I'm like, 'That's it. That's him.'"
As for whether Trump is playing a character in order to gain favor among GOP voters, Christie said he didn't think he was. "This is Donald. This is the Donald I've known," he said.
"I don't think his temperament is suited for that, and I don't think his experience is," Christie said. He went even further just last month, when Christie called Trump out for being unable to take criticism from the media.
"This guy's got more coverage on this network by a multiple of five or six than any of the rest of us, and he says he is being treated unfairly? That's a really thin skin. ... He phones in to every darn show. None of the rest of us do that. He sits in his jammies in Trump Tower and phones in. You guys don't let any of the rest of us do that," Christie said.
Christie mocked Trump's proposal to make Mexico pay for a wall on the U.S. border by doing an impression of the GOP frontrunner earlier this year. He also slammed Trump's proposal to ban Muslims from entering the United States, calling it "ridiculous."
"There are folks in this race who don't care about what the law says because they're used to being able to just fire people indiscriminately on television," he said at the time.
But on other occasions, Christie didn't hit the GOP frontrunner as hard as he could have. After Trump claimed that Mexico was sending criminals and rapists across the U.S. border, Christie called the comments "wholly inappropriate," but also called Trump "a really wonderful guy [who's] always been a good friend."
On Friday, Christie seemed to decide Trump wasn't all that bad, after all.
"There is no one who is better prepared to provide America with the strong leadership it needs than Donald Trump," Christie said. "He'll provide strong unequivocal leadership [and] create jobs for this country."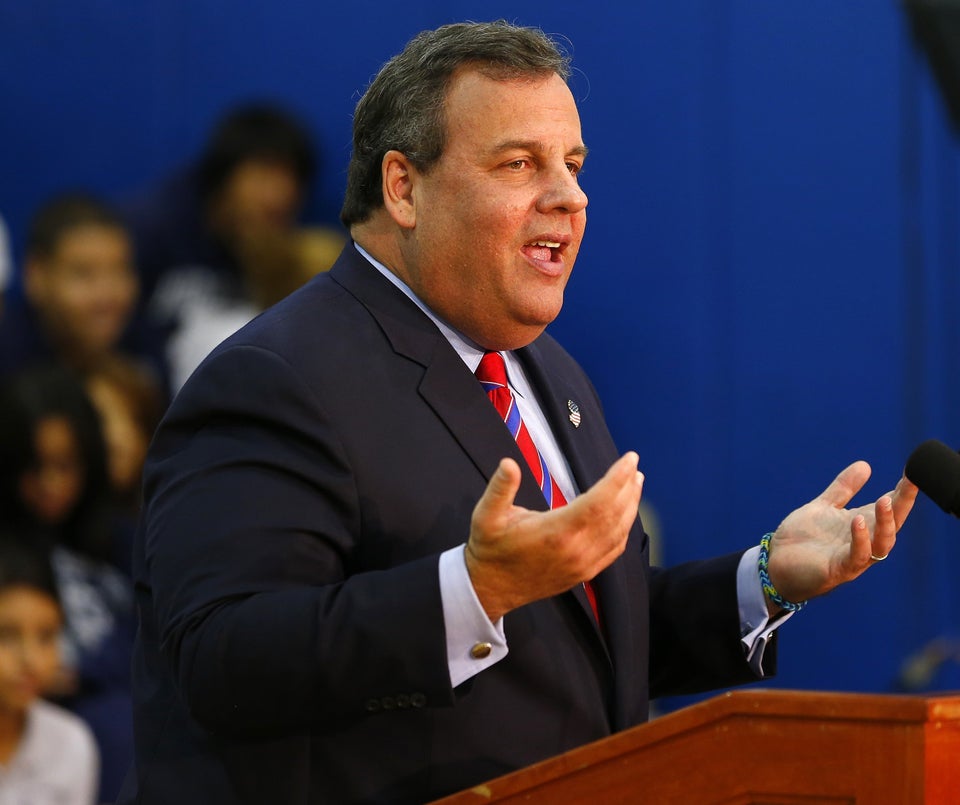 Chris Christie Is Absolutely Shocked
Popular in the Community