LONDON, Feb 3 (Reuters) - New Jersey Governor Chris Christie, a potential 2016 presidential contender, called on Tuesday for fellow Republicans to adopt a more compassionate approach to drug addiction, saying addicts needed treatment rather than jail.
Christie said addiction should be treated like a disease, and said those in his party who were opposed to abortion on the principle that life is sacred, should be more sympathetic to those who had made mistakes.
"When I talk to folks in my party, being pro-life, I say it's easy to be pro-life when they're in the womb, they haven't done anything wrong yet, you know, they haven't made any bad judgements," he said during a visit to a drug treatment center in south London as part of a trip to Britain.
"Tell me that you're pro-life with a kid who's lying on the floor of a jail cell basement, addicted to drugs."
Christie, who has already made waves on his UK trip by reopening debate on vaccinations by saying parents needed a measure of choice, signed a bill in 2013 making medical marijuana available in some circumstances, but has been a staunch opponent of legalizing the drug.
However, in comments likely to be seen as reinforcing his moderate Republican image ahead of a possible White House bid, he said taking a hard line on drug addicts was the "easy" policy to take.
"That's what leadership is about... All too often in both of our societies we have people who go for the lay-up, the easy stories," said Christie who met recovering addicts at the center run by Action on Addiction, a charity which boasts the support of Prince William's wife Kate, the Duchess of Cambridge.
"None of the people walking in here are easy stories," he said. "This is a disease. Too often society will see it as a weakness or a failing."
Christie is in the UK - his state's third-largest trading partner after Canada and Mexico - to promote the life sciences industry. He also met British Prime Minister David Cameron and finance minister George Osborne.
In January, Christie, 52, formed a political action committee ahead of a potential bid for president in 2016, where he would be jostling with other likely Republican contenders such as Jeb Bush and Scott Walker. (Writing by Michael Holden; editing by Stephen Addison)

Before You Go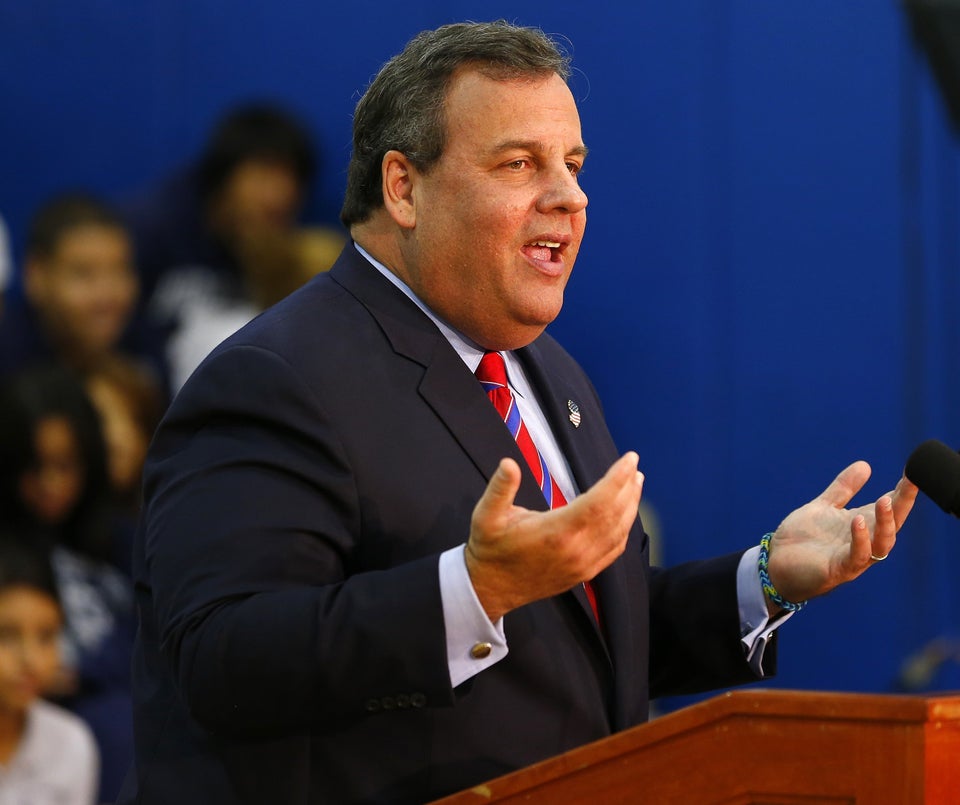 Chris Christie Is Absolutely Shocked
Popular in the Community