NEW YORK -- New Jersey Gov. Chris Christie has come out in favor of a good Samaritan law that would allow drug overdose victims to call 911 without fear of legal repercussions, drug policy reform advocates announced on Monday.
Christie's decision to reverse his earlier opposition to the bill paved the way for a compromise measure to pass the state Senate and Assembly by overwhelming bipartisan margins on Monday. New Jersey will join 11 other states and the District of Columbia, which have similar laws, if he signs the bill as expected.
Advocates credited Christie for changing course after facing pressure from Democratic sponsors and drug treatment organizations when he vetoed an earlier version of the bill in October over concerns that it would protect drug dealers.
Roseanne Scotti, the state director for the Drug Policy Alliance, said Christie's move was welcome because he's "the governor with the most public standing to do it as of yet."
"Governor Christie has said some really good things in terms of our drug policies nationally," Scotti said. "In terms of (the good Samaritan law), that epitomized the failure of the war on drugs -- the fact that we prioritize prosecution over saving a life."
There were 752 deaths from drug overdoses in New Jersey in 2009, according to the Drug Policy Alliance. Some of those lives could have been saved, Scotti said, if a good Samaritan law had been in place, since drug users typically don't use alone.
The compromise leaves in place what Scotti calls the essence of the law: protection for people in possession of small amounts of drugs who call 911 for help. A similar law in New York state was credited with saving rock star Jon Bon Jovi's daughter from facing prosecution for drug possession charges after she overdosed on heroin in her college dorm room.
Christie's office reached a compromise with sponsors and advocates on the bill, which specifies that drug traffickers would not be covered under the law, and leaves out several minor provisions. The new version of the bill was then inserted in a related measure to expand access to naloxone, a drug that can reverse opiate drug overdoses.
"Governor Christie is grateful that his concerns on this important issue were heard and incorporated in a bipartisan way," Colin Reed, a Christie spokesman, told The Star-Ledger. "We look forward to reviewing the reworked bill in its final form."
Before You Go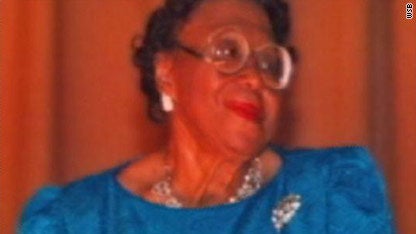 People Killed By The War On Drugs
Popular in the Community