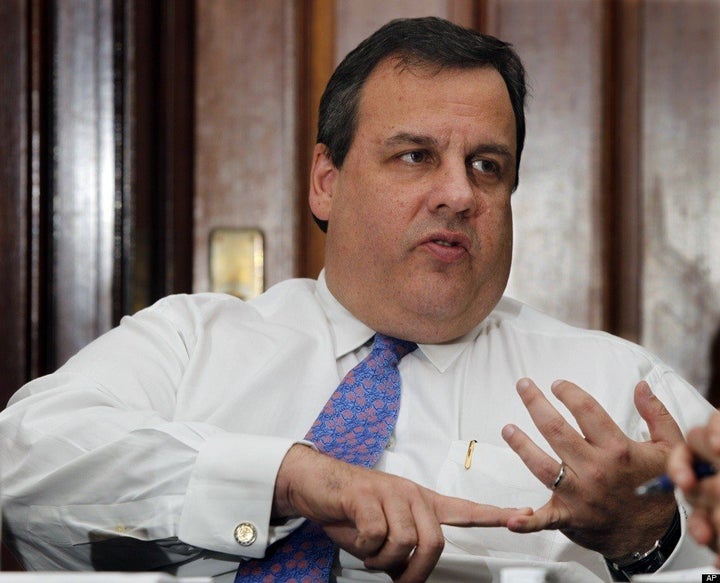 In New Jersey, Governor Chris Christie is taking a firm stance on education reform, hoping to put his state on track to be the national example of new policies.
In his recent State of the State address, Christie explained "perhaps the biggest thing of all for the future of our State -- is education reform."
Christie went on to outline a familiar list of reforms -- including closing low performing schools, adding more charter schools and introducing merit pay for teachers -- that have been touted by controversial reformers such as Michelle Rhee, who was in attendance for Christie's speech.
The proposals fit into the Republican governor's vision of drastically slashing education costs to help balance the state's budget without increasing taxes.
In one of his most contentious announcements, Christie declared he is pushing for the complete abolition of teacher tenure.
The time for a national conversation on tenure is long past due.

Teaching can no longer be the only profession where you have no rewards for excellence and no consequences for failure to perform.

Let New Jersey lead the way again. The time to eliminate teacher tenure is now.
The concepts aren't original -- they echo many being pursued in other states and some endorsed by President Obama -- but the governor's emphatic pursuit of the nation's most divisive reforms will likely catapult the state into a testing ground for education policies.
Christie's polarizing stance may have won him like-minded fans like former DC Schools Chancellor Michelle Rhee, but it's quickly making him enemies as well, especially within the state's teachers union.
The division echoes a national conversation. Across the country, reform-minded politicians are battling with unions over instituting merit pay, evaluating teachers based on student test scores and changing tenure rules. Each state will have to forge its own path among the slew of reforms on the national radar.
However, states that won Race to the Top funds will have to implement reforms, such as revised teacher evaluations, that they made in order to receive the federal education funds. States that didn't win -- including New Jersey -- will have to sort out how to address policy changes that have already been made or were promised in hopes of winning the grant money.
Christie's proposal to eliminate -- not just revise -- tenure rules takes an even more dramatic step than most proposed reforms in New Jersey and beyond.
National union leader Randi Weingarten objects to proposed reforms that weaken the rights of teachers and their unions.
Randi Weingarten, president of the American Federation of Teachers, said the hostility against teacher protections had intensified because of budget pressures. "The governors that are trying to roll back collective bargaining or other kinds of workers' rights are using their state budget crises as an excuse to do that," she said.
Popular in the Community