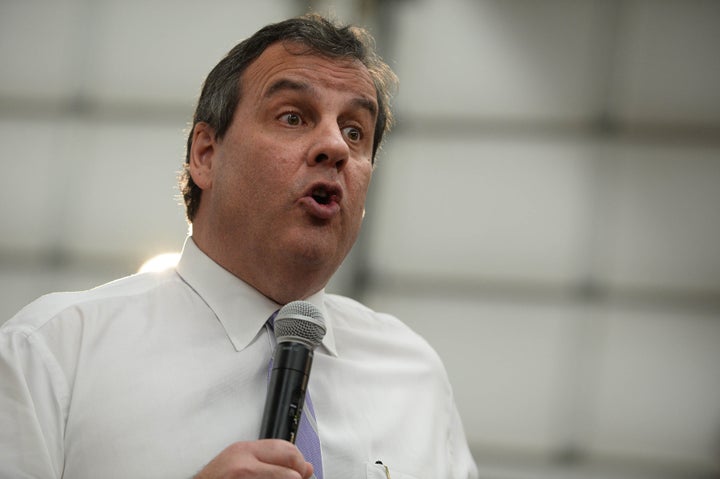 If you were doing anything that even closely resembled "having a life" over the Thanksgiving Day weekend, you might have missed the news that the New Hampshire Union Leader handed out a (relatively early) Republican primary endorsement to New Jersey Governor Chris Christie.
But not dismissing the paper's latest choice entirely is Tom Moran, the editorial page editor of Christie's home state newspaper, The Star-Ledger. Moran, as it turned out, was very puzzled as to why the Granite State paper endorsed Christie. So he called up his counterpart in Manchester, the Union Leader's editorial page editor, Grant Bosse.
"The [Union Leader] knows almost nothing about his record as governor," wrote Moran.
Cool, cool, the system works.
It's not as if the Union Leader didn't attempt to make a case for Christie. The paper noted that Christie "has prosecuted terrorists" and "dealt admirably with major disasters" and "he tells it like it is and isn't shy about it." And if that sounds like maybe the Union Leader was working off research culled from a coloring book about Chris Christie, well, you aren't the only one to think so. During his talk with Bosse, Moran went over several key details about Christie's governorship, only to discover that Bosse wasn't particularly well-versed in any of them.
Just to give you a sense of the level of the room at the Union Leader, "It has nothing to do with [Christie]," was Bosse's response to Moran's inquiries about Bridgegate.
How about pension reform? The board in Manchester did not know that Christie broke his core promise on that by skipping pension payments. "I don't know if we went into the weeds on pension reform," Bosse said.



The editorial said he "dealt admirably" with Sandy. That would come as a shock to the actual victims, 60 percent of whom say they are dissatisfied with the state's response.


On jobs, the paper saw no reason to check Christie's dismal record. "Politicians don't create jobs, so we didn't want to give that any credibility," Bosse said.


How about the state's nine credit downgrades on Christie's watch as governor?
"Durrrrrr," replied Bosse. (I'm paraphrasing.)
Of course, the strange thing about the Union Leader's endorsement of Christie is the extent to which it's actually a non-endorsement of several other candidates. "We don't need another fast-talking, well-meaning freshman U.S. senator trying to run the government," said the Union Leader of Marco Rubio. "We don't need as President some well-meaning person from the private sector who has no public experience," the paper said of Carly Fiorina.
"Other candidates have gained public and media attention by speaking bluntly," said the Union Leader of ... well, somebody? Here I thought that "telling it like it is" was one of those qualities that these editors held to be important.
Jason Linkins edits "Eat The Press" for The Huffington Post, and co-hosts the HuffPost politics podcast, "So, That Happened." Listen to the latest episode below:
PHOTO GALLERY
Chris Christie
Calling all HuffPost superfans!
Sign up for membership to become a founding member and help shape HuffPost's next chapter