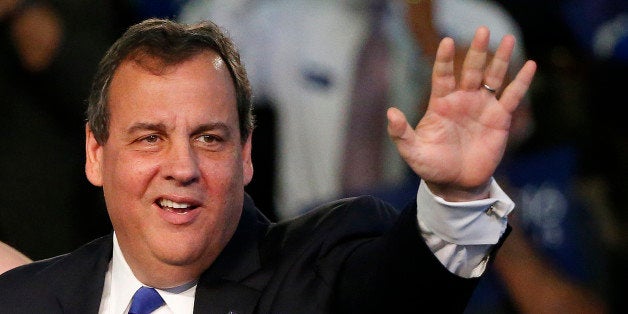 (RNS) Chris Christie, the Republican governor of New Jersey, announced his candidacy for the presidency Tuesday (June 30) saying, "I am now ready to fight for the people of the United States of America."
Here are five faith facts about the presidential hopeful from the Garden State.
1. He is a cradle Catholic.
Christie was born to Catholic parents and baptized in the faith as an infant. As a child, he spent a lot of time with his grandmother, going to Mass with her everyday. Now he's fond of telling this story: One day, he decided to stop praying because "it didn't work." He had prayed to God for a good grade on a test and still got a C. Her answer: "No Chris, you're wrong. God always answers your prayers. But sometimes the answer is no."
Christie stuck with his faith — he graduated from Seton Hall University, a Catholic school in South Orange, N.J., and has described his faith as "a huge part" of his life.
2. But he sometimes parts from church teaching.
Christie differs from official Catholic Church teachings on certain key issues. Asked about homosexuality and gay rights in 2011, Christie said, "My religion says it's a sin. But for me, I have always believed that people are born with the predisposition to be homosexual. … I understand that my church says that. But for me personally, I don't look upon someone who's homosexual as a sinner." Two years later, he signed into law a bill banning reparative therapy.
On gay marriage, he sounds more churchy. "I believe marriage is an institution between one man and one woman," he said. He vetoed a bill that would have legalized gay marriage in New Jersey.
He has changed his mind on reproductive issues. Early in his career, he described himself as "pro-choice," but now says he is pro-life. This change of heart, he said, happened when he saw his first daughter's heartbeat in utero. "It led to me having a real reflection on my position," he said in 2011. "And when I took time to reflect on it, I just said, you know what, I'm not comfortable with that anymore."
3. Unlike President Kennedy, he's more forthcoming about his faith.
Pol watchers have remarked that President John F. Kennedy, also a Catholic, is Christie's role model for how the governor keeps his faith largely private. But unlike Kennedy, Christie has been more outspoken.
When a woman called in to a television talk show to ask Christie why he sends his children to private Catholic schools while cutting funding for New Jersey public schools, he responded, "We've decided as parents that we believe a religious education should be part of our children's everyday education."
Similarly, in 2011, he said it should be up to individual school districts to decide whether to teach creationism.
4. Christie sometimes gets all God-talky.
Political wisdom holds that no candidate can become president unless he or she talks about God. And in the ramp-up to the 2016 election, Christie show signs of heeding that advice. In March, speaking before a group of Republican donors in Florida, he told them, "No rights are given to you by government. All our rights are given to you by God."
5. He's a member of The Church of Bruce.
"What happened was during 'Rocky Ground,' which is kind of a really spiritual song, people sat," Christie said. "So I sat on my seat, and I put my head back and closed my eyes and listened to the song."
"The song has exactly the kind of redemptive message that Christie is now so publicly evoking," Matt Katz, a reporter for New Jersey Public Radio said. "It speaks not only to those struggling with addiction to drugs, but to a man facing rocky ground ahead: Trying to become president of the United States."
Related
Before You Go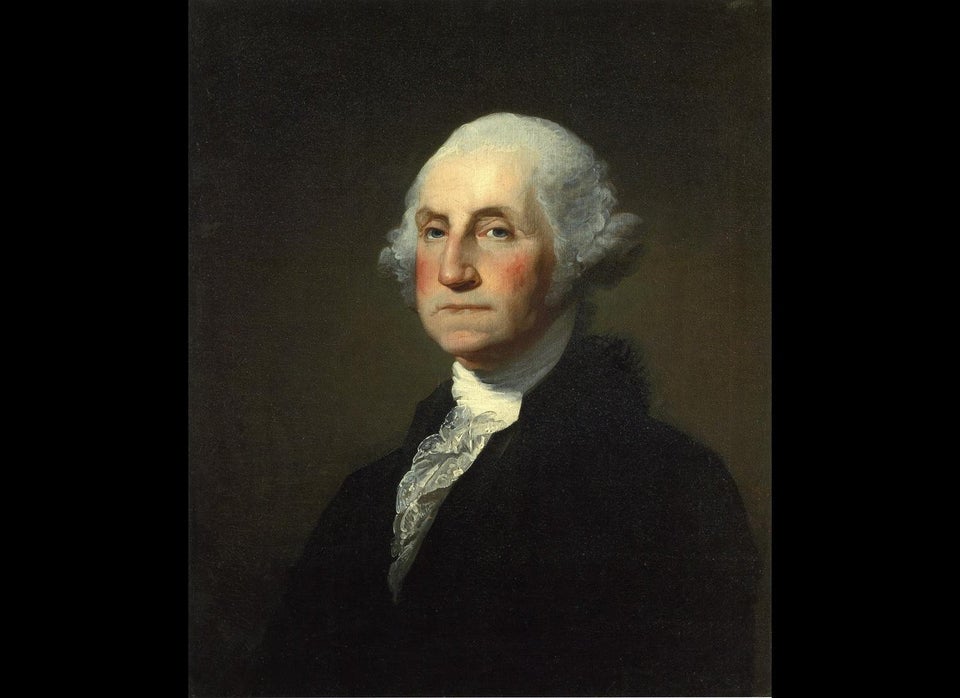 American President's Religious Denominations
Popular in the Community