WASHINGTON -- New Jersey Republican Gov. Chris Christie slammed the national Republican Party Monday night, telling a group of CEOs that the GOP's electoral woes stem from "bad decision-making and a loss of courage."
Speaking at the Wall Street Journal's annual CEO Council, Christie said that "everyone down here in D.C. has failed" to lead the nation. What's wrong with Washington, Christie said, "primarily is the people."
"What we have in Washington now are absolutists," said the governor, in a speech rife with the kind of zingers that helped him win reelection this month by a wide margin in Democratic-leaning New Jersey. The recent government shutdown, Christie said, "was a train wreck everybody saw coming for months."
Christie avoided naming names, including lightning-rod conservatives like Sen. Ted Cruz (R-Texas), who, like Christie, who may harbor presidential ambitions in 2016. But he attacked the Republican Party's reliance on grassroots voters in recent elections instead of creating a "big-tent" campaign capable of appealing to growing numbers of independent and Hispanic voters.
As for his own presidential aspirations, Christie played coy, saying he would announce his plans for 2016 "when I have to."
According to Christie, the current GOP political logic goes something like, "the better you do, the more voters you attract, the more diverse voters you attract, the worse you do?" The governor shook his head, clearly frustrated that the party hasn't worked harder to reach out to more voters. "Our country is changing, demographically and economically. Candidates have to understand who they're asking to lead," he said.
Campaigns that rely solely on appealing to a shrinking base of aging, white Republican voters "aren't working," he said, especially on the national stage. GOP candidates have been forced to adopt conservative positions in order to win primary contests, then to pivot to centrist platforms more likely to appeal to the independent voters crucial to statewide and national victory. "That's not the way to win," Christie said, signaling the more inclusive campaign he might run in 2016.
In the meantime, Christie said breathless 2016 speculation made him "feel badly" for President Barack Obama, who famously crossed party lines to join Christie in 2012 for a tour of the storm-ravaged New Jersey shoreline. "He just won [reelection] a year ago, and as we shove him out the door, we minimize his ability to be an effective executive," Christie said.
Christie will be joined in coming days by Obama, Rep. Paul Ryan (R-Wis.) and other high-profile politicians and economists at the two-day event in Washington. The forum attracts more than 100 top business executives to discuss leadership in Washington, as well as specific policy areas like cybersecurity and alternative energy.
Ashley Alman contributed reporting.
Before You Go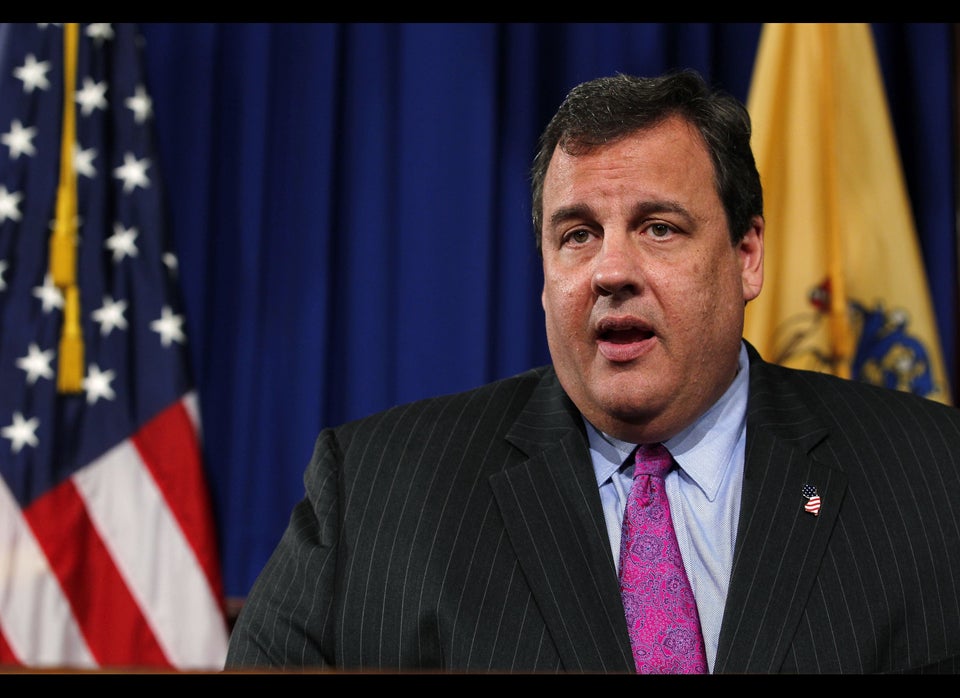 Chris Christie's Greatest Hits
Popular in the Community