 New Jersey Gov. Chris Christie (R) put aside his campaigning for Republican presidential nominee Mitt Romney on Sunday to praise President Barack Obama for his responsiveness to the Garden State's needs in preparing for Hurricane Sandy.
During a briefing with emergency personnel, residents and press, Christie thanked Obama for holding a conference call with him and governors of other states expected to be impacted by the storm, the Star-Ledger reports.
"I appreciated the president's outreach today in making sure that we know he's watching this and is concerned about the health and welfare and safety of the people of the state of New Jersey," he said.
Christie shortened a campaign trip for Romney in North Carolina and canceled a political trip to Nevada in order to return to New Jersey to focus on the hurricane.
Christie also announced Sunday that he is asking Obama to issue a pre-landfall emergency declaration for New Jersey in order to expedite federal assistance for the state. A press release from Christie's office indicated that such a declaration would allow New Jersey to start requesting federal funds and other aid in advance of the storm. Obama issued a similar declaration for New York state.
During a press briefing Sunday night, Christie criticized the Democratic leaders of the New Jersey state legislature for failing to approve a request to fine companies a higher fee if they don't respond to power outages in a timely manner. The current fine is $100 a day, but Christie wants to raise the fee to $25,000 a day. He made the request in September following a report from the state Board of Public Utilities regarding power companies' response to Hurricane Irene, which left parts of northern New Jersey without power for days.
"The legislature has failed to give me the fining authority I requested," Christie said. "That is a significant disappointment. The fact that they did not come in is a disappointment."
Christie did indicate during his briefing that he and Bob Hanna, president of the Board of Public Utilities, have been in contact with power companies regarding hurricane preparation.
The governor also addressed the Nov. 6 election during his briefing, saying that Lt. Gov. Kim Guadagno (R), who also serves as New Jersey's secretary of state, has been participating in conference calls with other East Coast secretaries of state regarding the hurricane's potential impact on the election. Christie declined to discuss the specifics of Guadagno's conversations, but said that any final decision would occur after the hurricane has passed.
"We will get to our national election when we get to it," Christie said.
UPDATE: Oct. 29 -- President Barack Obama issued a federal emergency declaration for New jersey late Sunday evening in advance of Hurricane Sandy making landfall in the Garden State. The emergency declaration allows federal emergency management officials to assist state officials during the storm and provide federal financial assistance to New Jersey.
Before You Go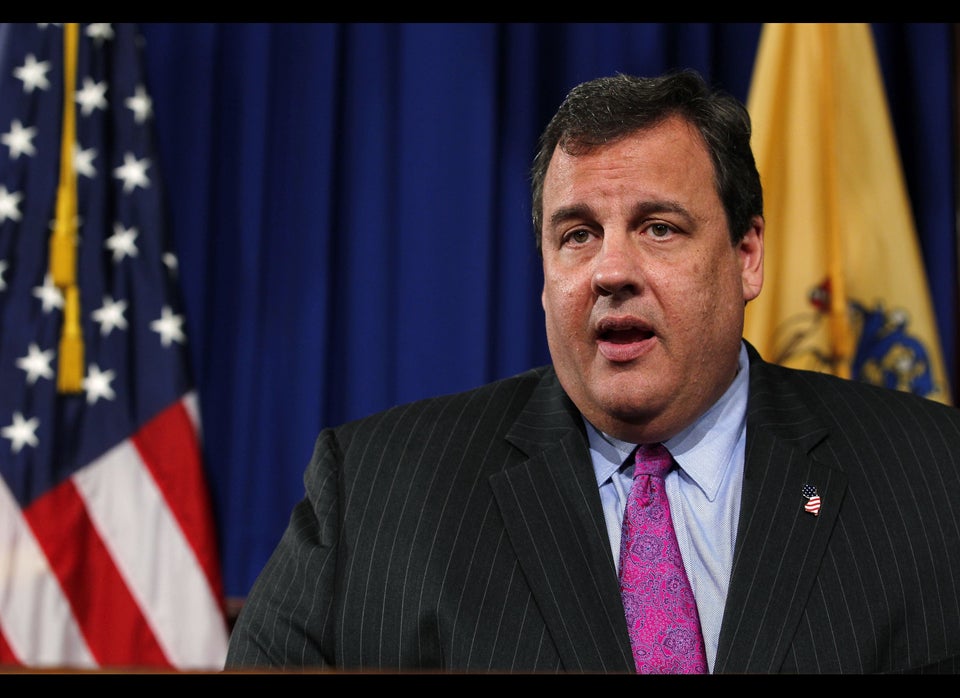 Chris Christie's Greatest Hits
Popular in the Community