New Jersey Gov. Chris Christie (R) told "Fox & Friends" Tuesday morning that he "could care less" about the presidential campaign in the wake of Hurricane Sandy. Christie was asked on the show if Republican presidential nominee Mitt Romney would be visiting New Jersey in the wake of the storm.
"I have no idea, nor am I the least bit concerned or interested," Christie said. "I have got a job to do here in New Jersey that is much bigger than presidential politics. And I could care less about any of that stuff."
After listing the damage around the state, including power outages and devastation along the Jersey Shore, Christie reiterated his indifference now to the presidential race.
"I have a job to do. If you think right now I give a damn about presidential politics, then you don't know me," Christie said.
Christie has been praising President Barack Obama regularly since Sunday, noting that he's had several phone calls with the president regarding the storm. He said that Obama has been "proactive" and that he appreciated Obama's leadership. He said that Obama has been quick to declare disasters in New Jersey and to provide him with assistance.
Christie has used several television appearances on Tuesday to praise Obama, including the "Fox & Friends" interview.
"He's done -- as far as I'm concerned -- a great job for New Jersey," Christie said.
Before You Go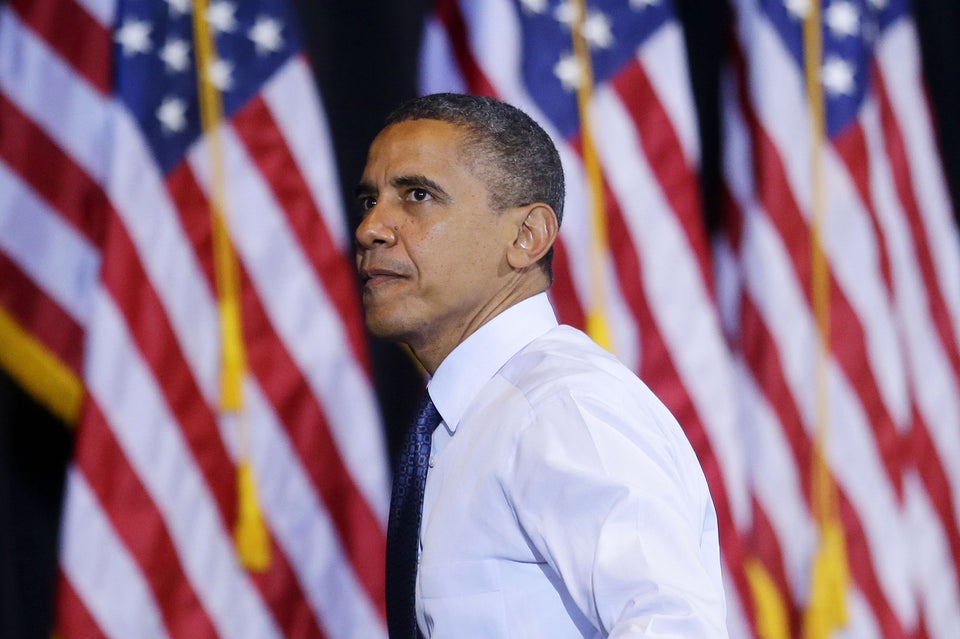 Politicians React To Sandy
Popular in the Community