New Jersey Gov. Chris Christie (R) on Tuesday criticized Democrats' focus on income inequality, speaking in Chicago in one of his first major public appearances since his administration was engulfed by scandal.
"You want income equality? That is mediocrity," he said. "Everybody can have an equal, mediocre salary."
"The debate that needs to be had between the two parties needs to be: Do we want equality of income, or greatness of opportunity?" he added. "The opportunity for greatness excites the American people much more."
During an hour-long question-and-answer session with Greg Brown, the chairman and CEO of Motorola Solutions Inc., Christie also took the opportunity to praise former President George W. Bush.
"The guy won two national elections," Christie said. "How easy has that looked the last 8 years. He was, first, an outstanding political candidate. And I think he was grossly underappreciated by his own country and his own party as a politician."
"No one ever had a question where he stood, either foreign or domestically," he added.
The two men have a long history. Bush nominated Christie as United States Attorney for New Jersey in 2001. The Washington Post reported that some viewed him as unqualified for the position and "[m]any attributed his appointment to his fund­raising prowess for Bush."
At Christie's request, Bush appeared in November at a meeting of the Republican Governors Association, which Christie chairs.
The remarks, in front of a friendly, mostly-Republican audience, seemed to indicate an attempt by Christie, who has presidential aspirations, to tack further right. He is set to speak at the Conservative Political Action Conference next month in Maryland, one year after he was snubbed by the same event and not given a slot.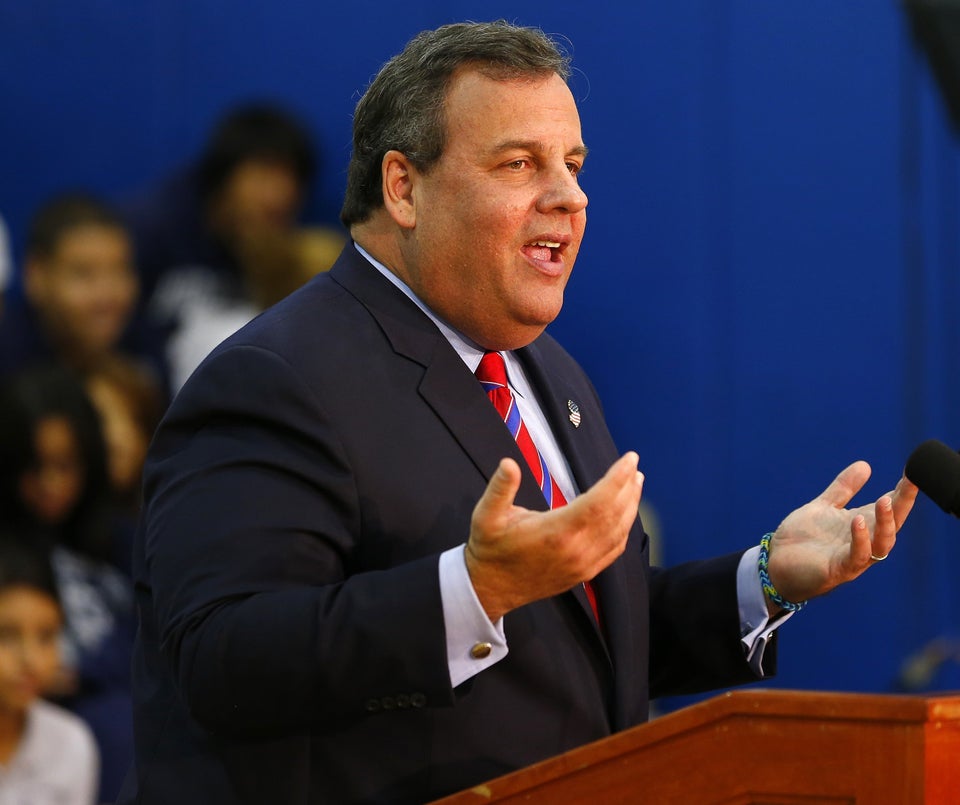 Chris Christie Is Absolutely Shocked
Popular in the Community