New Jersey Gov. Chris Christie (R) is facing a federal investigation into whether the governor used Hurricane Sandy relief money to produce tourism ads starring himself and his family, Rep. Frank Pallone (D-N.J.) told CNN Sunday. The New Jersey lawmaker said the inspector general for the U.S. Department of Housing and Urban Development conducted a preliminary investigation, and concluded that a full investigation is warranted.
The investigation comes as the New Jersey governor is facing a separate federal probe into revelations that his top aides engineered the temporary shutdown of access lanes to the George Washington Bridge as political retribution.
Pallone wrote a letter to the inspector general of the Department of Housing and Urban Development in August, asking why a firm with a more expensive pitch won the project to make a New Jersey tourism campaign with Hurricane Sandy relief funds. The winning firm's bid was $4.7 million, while a comparable firm cost $2.5 million. The more expensive idea included the Christies, while the cheaper pitch did not.
The ad came as Christie was running for reelection as a Republican in an overwhelmingly Democratic state. However, due to his personal popularity (thanks in no small part to his handling of the Sandy recovery), Christie trounced Democrat Barbara Buono and led in the polls throughout the campaign.
Pallone's office did not immediately respond to a request for additional comment.
Update: 11:15 a.m. -- Christie's office said Monday in a statement that they would be acquitted by the review. "The 'Stronger Than The Storm' campaign was just one part of the first action plan approved by the Obama administration and developed with the goal of effectively communicating that the Jersey Shore was open for business during the first summer after Sandy," said spokesman Colin Reed. "Federal agency reviews are routine and standard operating procedure with all federally allocated resources to ensure that funds are distributed fairly. We're confident that any review will show that the ads were a key part in helping New Jersey get back on its feet after being struck by the worst storm in state history."
Before You Go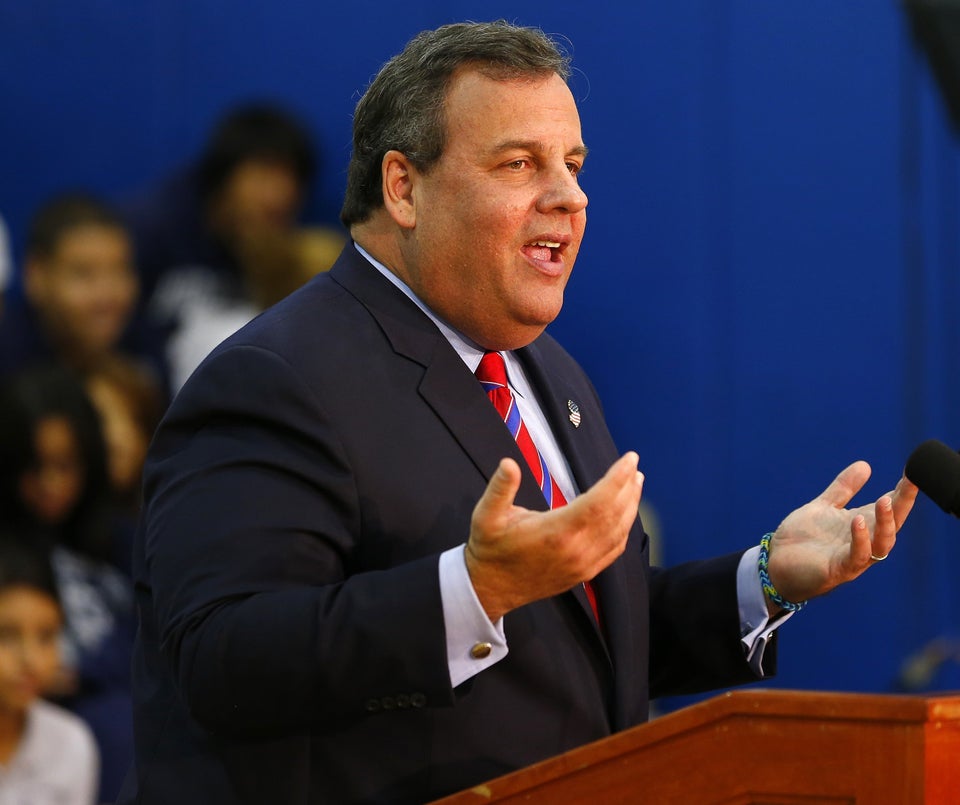 Chris Christie Is Absolutely Shocked
Popular in the Community